02/20/2017
Meet the Reitmans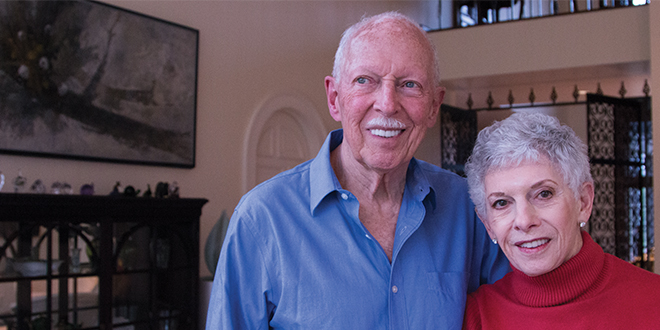 Supporting Foundations
"To whom much is given much is expected" are words that Jewish Clevelanders Sylvia and Bob Reitman live by.
They both learned at an early age the importance of giving tzedakah (charity). Sylvia's mother was a leader in Pioneer Women and her father was the first Russian president of a Hungarian shul (Heights Temple). Bob's father emigrated from Poland to West Virginia where they owned a store, with a shul upstairs.
At the center of their philanthropy is their Judaism. Together, they have made it a custom to take care of others. Living generously is part of their lives.
The Reitmans raised their son and daughter in the same fashion they were raised, to think of others, to give what you can, and to work to repair the world.
"We have a small family which intensifies the feelings of need for familial engagement," they said.
As an estate planner, Bob understood the vehicles which they could use to be philanthropic. And his leadership experience with the Federation's annual Campaign for Jewish Needs helped him focus on the importance of unrestricted giving.
When Bob and Sylvia decided to create the Robert S. and Sylvia K. Reitman Family Foundation in the late 1990s, they anticipated it would not only help them accomplish their philanthropic goals but also would serve as cohesion between them, their children, and grandchildren.
Through the family foundation, each would become more formally engaged with Bob and Sylvia's philanthropic values and principals and the foundation would serve as their legacy for when they are gone.
As they describe it, the foundation is a legacy for "Who we are/were."
"We enjoy the immense satisfaction that comes from making a positive impact on the world. There isn't much that we need and in our time we hope we'll be known as people who made a difference," they said.
Understanding Supporting Foundations
With a gift of cash, securities or other property, worth a minimum of $1 million, you can create a supporting foundation of the Jewish Federation of Cleveland.
How does it work?
Your Supporting Foundation is a separate, nonprofit corporation with its own identity and corporate structure, receiving "public charity" status because of its affiliation with the Federation.
Your foundation is governed and operated by its own board of trustees, who meet at least once a year to decide on grant-making and investment matters, as well as other issues of policy and operations.
The assets of your foundation are invested according to the financial objectives established by the trustees, separately or on a commingled basis with the Federation's assets. Charitable distributions can be made, based on trustee approval, to appropriate 501(c)(3) public charities with purposes consistent with the Federation's broad purposes.
The Federation staff carries out the approved actions of the supporting foundation's board of trustees, distributing grants and overseeing the process.
What are the benefits?
You and your family are able to recommend support for causes and organizations of specific interest to you, now and in the future.
You can involve your family and others in the decision-making process, training them for future roles in the supporting foundation's operation and continued philanthropic vision and mission.
You receive a charitable income tax deduction for all contributions to the Supporting Foundation.
Your Supporting Foundation pays no income tax on investment income.
You receive the full professional expertise and operational support of the Federation, in addition to having access to professional investment managers engaged by the Federation.
Meet Ann Garson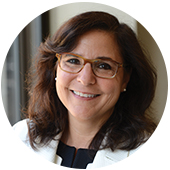 For more information, contact Ann Garson at 216-593-2814 or agarson@jcfcleve.org.
---
Related Items