03/01/2017
Mensch of the Month: Meet Donna Kramer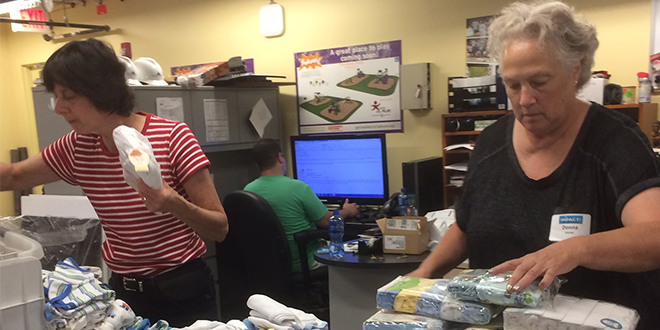 Find out how Donna Kramer of South Euclid is making an IMPACT! with volunteering.
Why do you volunteer?
Volunteering is a passion of mine. I was taught at an early age to help individuals, directly or indirectly, to improve their circumstance. Being a part of the IMPACT! community and connecting to Federation also allows me to become involved with a variety of other organizations I might not know about.
What type of volunteering do you look for?
I enjoy volunteering around the community from Medwish and Medworks to the Greater Cleveland Food Bank to the Cleveland Chesed Center to Providence House. I realize that every effort, big or small, is impactful. I am excited to contribute in any way I can to the entire Cleveland community. It's amazing when I can see the results of what I've been a part of – it's good for the organization and me as a volunteer.
How do you make an IMPACT! with your volunteering?
With varying things I do on a regular basis, I am most rewarded when I can see someone not very happy - for one reason or another - leaving feeling better. Whether that means providing a listening ear for them, a supportive word or two, a hug or maybe something as simple as seeing a smile. If I have touched one person at an event or at an organization, it has been a success for me.
For volunteer opportunities or more information on IMPACT!, contact Susan Hyman at 216-593-2887 or shyman@jcfcleve.org.
---
Related Items