05/18/2017
Mensch of the Month: Meet Peter Haas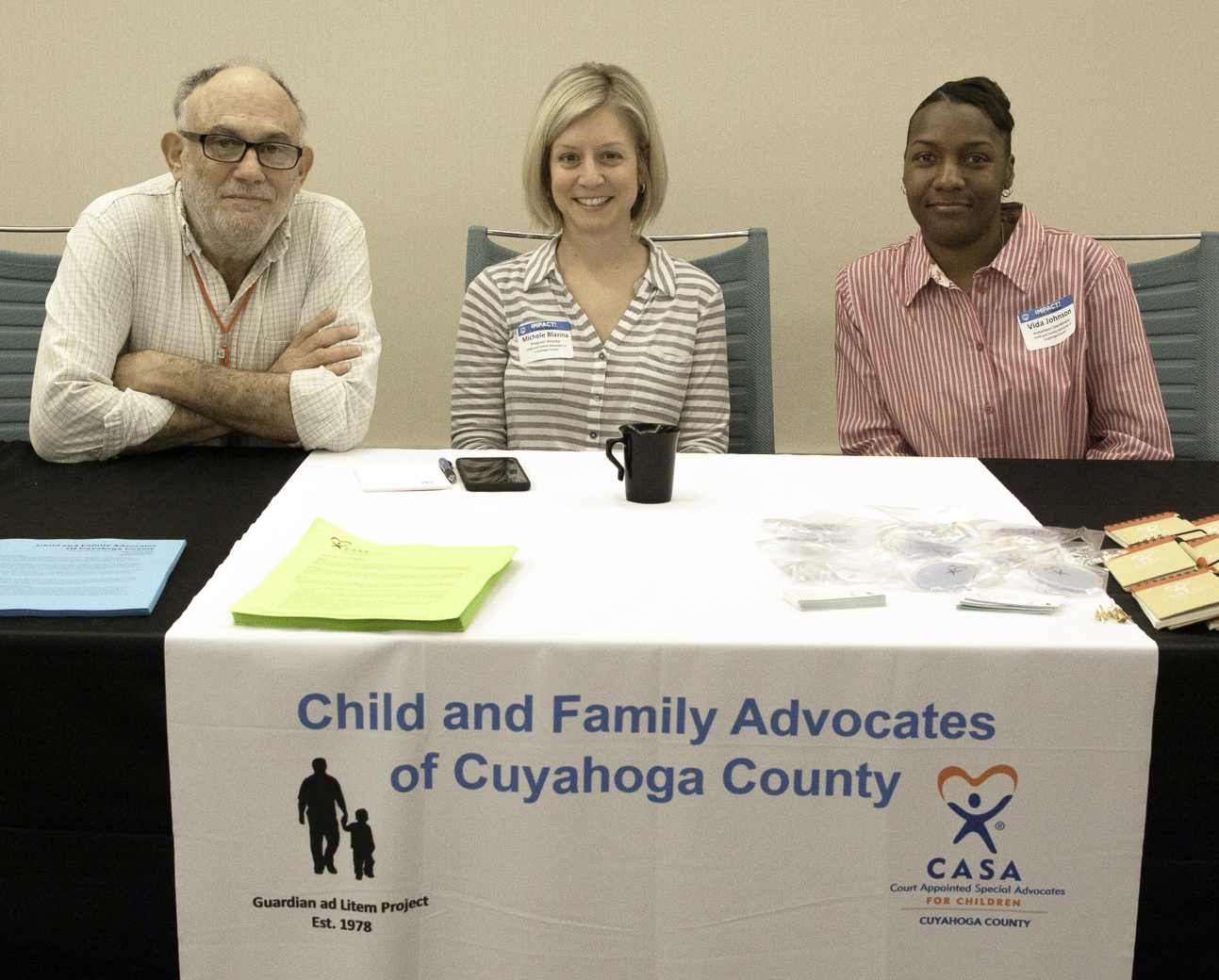 Find out how Dr. Peter Haas of Shaker Heights is making an IMPACT! by volunteering.
Q - What is your involvement with IMPACT?
I want to remain active in my retirement. I volunteer as a Court Appointed Special Advocate (CASA) with Child and Family Advocates of Cuyahoga County Juvenile Court. Cleveland is my home and I want to do what I can to improve social support services in my community. In the past, I've also volunteered at Cuyahoga County Veterans Treatment Court and Books@Work, which coordinates reading groups for various businesses and institutions.
Q - What type of volunteering do you look for?
I have been looking, in particular, for activities that draw on my previous experiences as a U.S. Army chaplain and as chair of the Department or Religious Studies at Case Western Reserve University, including visiting patients at South Pointe Hospital as part of the pastoral care team and as a docent for the Maltz Museum of Jewish Heritage.
Q - How has the IMPACT! volunteer initiative assisted you in choosing your volunteer options?
I prefer volunteering one-on-one with individuals; I'm able to learn so much about that person and be a help to them to better achieve their goals. I've particularly enjoyed being a mock interviewer with Towards Employment, improving people's job interview skills. I've also volunteered with the Conversation Partners Program through Global Connections English Language Services (ELS), helping foreign college students with their conversational English. Not only do I learn more about their culture and customs, they feel more comfortable speaking in English. I learned so much from my last student; he was from a rural area in China.
Q - How has the IMPACT! volunteer initiative assisted you in choosing your volunteer options?
IMPACT!, a volunteer initiative for those ages 50+, a program of the Jewish Volunteer Network, has been able to connect me with the specific opportunities that match my needs and skills. IMPACT! offers the kinds of opportunities I was looking for and suggests programs that are compatible with what I am looking for. The most satisfying part about my volunteerism with CASA is I'm able to make sure the child I'm working with receives the optimum care and home life possible. I remain actively involved with the child and court until each case is complete and the child is in a safe and permanent living environment.
For volunteer opportunities or more information on IMPACT!, contact Susan Hyman at 216-593-2887 or shyman@jcfcleve.org.
---
Related Items