07/23/2018
Message from Danielle Wild, Women's Philanthropy Chair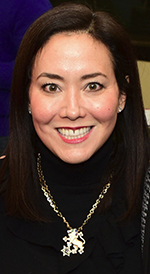 I recently returned from a Jewish Federations of North America (JFNA) trip to Berlin and Budapest to see the overseas programs that the dollars we raise help fund. There were so many examples of ways that we are giving people what they otherwise would not have – community, safety, and Judaism, to name a few. The program that hit home the most for me was a visit to Camp Szarvas in Hungary.
Camp Szarvas hosts 1,600 campers over the course of a summer; 400 campers are in each of their four 12-day sessions.These kids travel from 31 different countries, some spending 40 hours on a bus to get there. Most of them did not know that they were Jewish until recently, and are unsure of what that means for them. The camp has only 12 days to make an impression – 12 short days to make them feel what it means to be Jewish.
Once you have visited, you can see how the camp is so successful. There is a room dedicated to teaching the campers about Israel – its geography, its history, and its culture. The campers participate in deep philosophical discussion, but also enjoy typical camp activities such as boating, swimming, and arts and crafts. At each meal, the dining hall turns into an around the world singalong, with each country showing their pride. Birthdays are celebrated in multiple languages because the campers do not all speak a common language. And then, a guitarist begins to play and the whole camp breaks out in Hebrew songs. These campers may not speak the same language, and they may have only recently learned that they are Jewish, but the Hebrew language and Jewish songs unite them from around the world.
The Torah commands us "V'shinantam L'Vanecha," you should teach your children. Here, the commandment is turned around with many of the campers returning home to teach and share the traditions with their families. The ripple effects are astounding. Families are now lighting Shabbat candles and celebrating Jewish holidays because their kids learned about these rituals at camp. It is truly inspiring to see that a new generation of Jews in Eastern Europe is taking root – a generation that will now be openly Jewish, will be proud to be Jewish, and will know how to be Jewish. We can all feel so proud knowing that none of this would be possible without the dollars we donate to the Federation each year. Because of us, Jewish life will live on where they once tried to extinguish it.