05/03/2019
My Federation Story: Celebrating One Another through Coaching Circles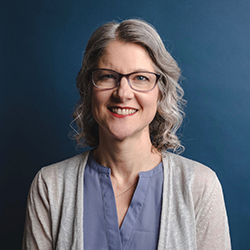 by Karen Freeman
I moved to Cleveland – my husband's hometown – in 1994 when I was pregnant with my first child. I was primarily a stay-at-home mom for many years while I raised my three children. Gradually, I added other jobs as my children entered grade school. At first, I started teaching religious school at Park Synagogue just to get out of the house a little bit. I immediately fell in love with teaching the students and I continue to teach there to this day. From there, I added another role to my career as an educator, working as an after-school reading tutor. Today, the bulk of my work week is spent writing articles and managing social media for an Apple-focused tech and lifestyle website, iMore.
Knowing that my youngest was about to leave for college, marking a major life change, my neighbor Marcy Rosenthal reached out and suggested that I participate in a Women's Philanthropy leadership development program she had just completed: Coaching Circles. I looked into it and decided that she was right – it could be a worthwhile experience for me.
Coaching Circles offer Jewish Cleveland women from across our diverse community an open, motivating, and engaging process to connect with others through learning, meaningful conversations, mentoring, and peer-based coaching. For six months, an experienced mentor leads each Coaching Circle, which includes up to six other dynamic women.
I've met some incredible women in my Coaching Circles cohort. Each one is incredibly smart and accomplished, yet kind and sensitive. We discuss some very personal struggles in both career and in life, and I trust that these women have my back. The women in my cohort are all younger than me but they focused on their careers from the beginning in a way that I hadn't, so I am learning so much from them. Our coach, Erica Starrfield, is wise, thoughtful, and always pushing us to be better.
The class materials have included articles and activities that have really opened my eyes. We've learned about personality types and how that affects the way we interact with people. We've learned about communication styles that women tend to use and how to be heard more effectively in the workplace. We've learned about how important it is to ask the right types of questions to encourage positive growth in oneself and others.
The peer coaching method that Coaching Circles uses has been unlike anything I have done before. One person presents an issue she is struggling with. We then go around the table and each person shares a suggestion to help the presenter deal with this issue. The presenter is not allowed to respond with anything other than, "thank you." This prevents reflexive defensiveness and immediate "oh I can't do that!" which might be a natural response. After all the suggestions have been given, the presenter chooses two solutions or goals that she will try to attain in the upcoming weeks, then shares the results at the following session.
I have personally implemented suggestions from my coach and cohorts on two different situations with successful results. Perhaps the suggestions weren't anything I couldn't have thought of myself, but they certainly pushed me out of my comfort zone and beyond what a typical friend I might vent to would suggest. Plus, hearing these suggestions from an impartial panel of women emboldened me to stand up for myself in a way I hadn't been doing previously.
Beyond giving an annual donation to the Campaign for Jewish Needs, Coaching Circles was my first real touch point with the Jewish Federation of Cleveland and Women's Philanthropy. After meeting such incredible Jewish Cleveland women and benefiting from Coaching Circles, I am excited to get more involved in the future.
For more information or to be placed on the 2020 series wait-list, contact Rebecca Sattin at rsattin@jcfcleve.org or 216-593-2873.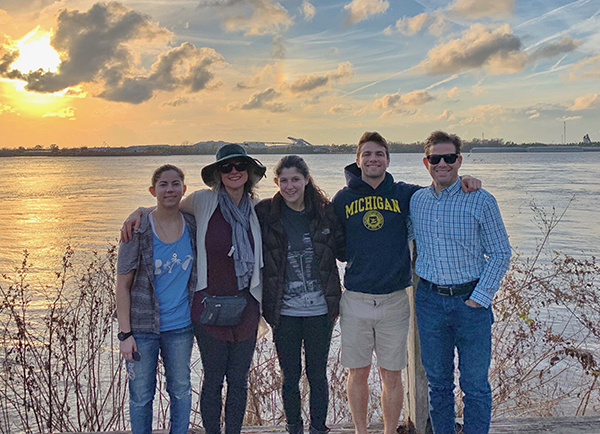 Related Items