12/19/2019
My Federation Story: Giving Back to a Community That Does So Much for Us
by Merle Passell
Growing up in Cincinnati, my Jewish heritage always played a large role in my life. My parents kept a kosher home, my mother was involved in organizations like Hadassah and ORT, and I was proud to be part of a Jewish community.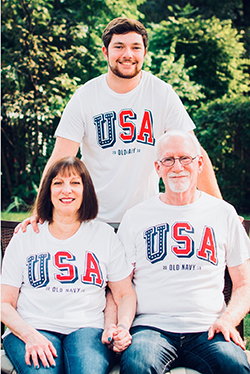 So when my husband and I got married and were living in Cleveland, I knew that I wanted Judaism to remain a staple of our lives. And when our son, Grant, was born I realized just how many ways the Jewish Federation of Cleveland helps young people and impacts their Jewish identity.
It all began when our temple told us about The Michael and Anita Siegal One Happy Camper Program. This program is amazing and gave us a $1,000 grant so our son could experience Jewish overnight camp for the first time. Our friends told us, "if you want to keep your son engaged with the Jewish world, Jewish summer camp is the way to do it."
And it worked because Grant returned to that same Jewish overnight camp every summer for the next five years. It has been such a joy watching our son's Jewish journey – from Jewish overnight camp, to his Bar Mitzvah, to Confirmation, and finally graduating from Anshe Chesed Fairmount Temple's religious school as a high school senior.
Like me, Grant has always been proud of his Jewish heritage and he's found a way to stay in touch with that even while he was away at college. When he was a rising junior, he participated in the Cleveland Hillel Foundation Summer Internship Program, a program offered by Federation beneficiary agency Cleveland Hillel that provides Jewish Cleveland college students a 10-week paid summer internship in Cleveland. It was through this internship that he discovered his passion for marketing and communications, and to this day, he keeps in contact with the Hillel staff to pay it forward and help other potential interns.
The type of valuable internship opportunities that Cleveland Hillel offers don't come around too often, so when Grant heard about Onward Israel, it was like he won the lottery for the second time! Onward Israel is an eight-week summer internship program in Tel Aviv for Jewish Cleveland college students and recent graduates, which is also supported by the Jewish Federation of Cleveland. Grant spent that summer living in Israel and interning at a public relations firm. Grant and I both believe that is it because of this international experience he got that his resume caught the eye of U.S. recruiters, including his current employer here in Cleveland.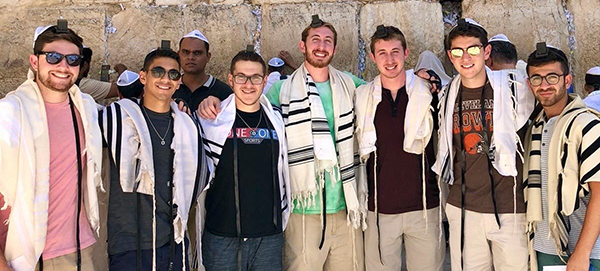 It is because of all the opportunities that have been provided to my son that I give back to the Federation. The work that the Federation does to ensure a Jewish future for the next generation of leaders is something that excites me. I feel it's only fair that I show my appreciation by making my own gift to the Federation, and most recently, I became a Lion of Judah*.
As a new Lion of Judah Society donor, I'm proud to wear my Lion pin. It's very special to me. And when I visit my hometown of Cincinnati and see my friends who are also Lions of Judah, I realize that philanthropy is a shared passion for so many of us.
I consider my family and I to be lucky. We have a lot to be grateful for. But what I've discovered through the experiences my son has had – at Jewish overnight camp, in Cleveland, and in Israel – is that Federation has impacted each and every one of our lives in some way. That's why I believe in Federation and giving back to a community that has given so much to me.
*Lions of Judah are women who make individual gifts of $5,000 or more to the annual Campaign for Jewish Needs.
Related Items