05/20/2015
Naot Shoes Gives Back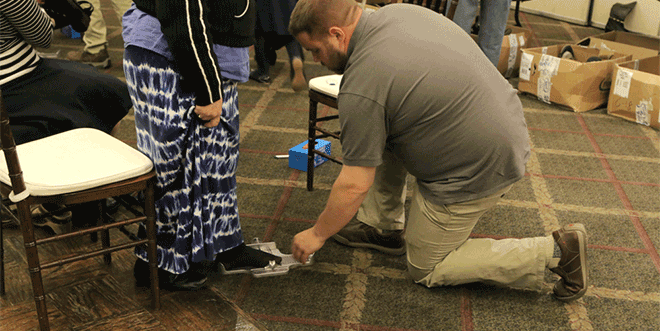 Jewish Federation of Cleveland, Green Road Synagogue Partner to Host Naot Free Shoe Event
If the shoe fits, wear it! At a May 19 private gathering co-sponsored by the Jewish Federation of Cleveland's Jewish Volunteer Network (JVN) and Green Road Synagogue, women in need were invited to attend the Naot Free Shoe Event. Together, we're helping to meet the ever-increasing needs in the community and help women walk a little taller.
Naot, an Israeli maker of fine handcrafted footwear for women and men, donates brand new footwear to beneficiaries of worthwhile causes and organizations. Naot believes that all people should have the opportunity to live comfortably, and for this reason, Naot created their "Give Back" program. On a weekly basis, Naot donates up to 500 pairs of footwear across the U.S. to those who are unable to purchase new shoes because of financial burdens.
"Customers" for this event were identified by our Jewish agencies, day schools, and synagogues based on their financial circumstances. Nearly 100 Jewish Cleveland women in need received a new pair of shoes, sandals, or boots of their choice. Sales personnel from local retailer, Lucky Shoes of Strongsville, Akron, and Canton, were available to ensure customers had the right fit and style.
One customer who was grateful to receive a new pair of shoes said, "Whenever our family has a few extra dollars, our priority is to purchase new shoes for our children. I never imagined that I would be treated to a new comfortable pair of shoes myself. This event is a blessing!"
Naot believes that there are few feelings as good as helping a less fortunate person experience the happiness of putting on a brand new, comfortable shoe. All the women participating in the Naot Free Shoe Event would agree.
Special thanks to our co-sponsor, Green Road Synagogue, and Event Co-Chairs Kelli Gellis and Stephanie Wieder for their outreach efforts and leadership. And, thank you to local retailer, Lucky Shoes, for their commitment in helping those less fortunate.
Learn more about the Federation's Jewish Volunteer Network at http://www.jewishcleveland.org/involved/volunteer/.
A few moments captured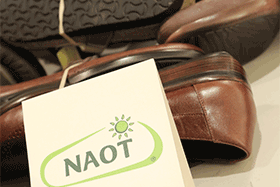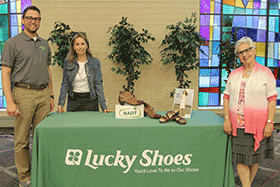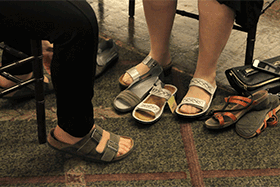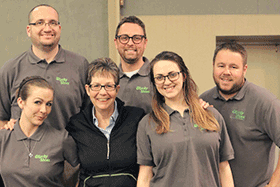 ---
Related Items