04/14/2021
New to the Community, But Not to Jewish Values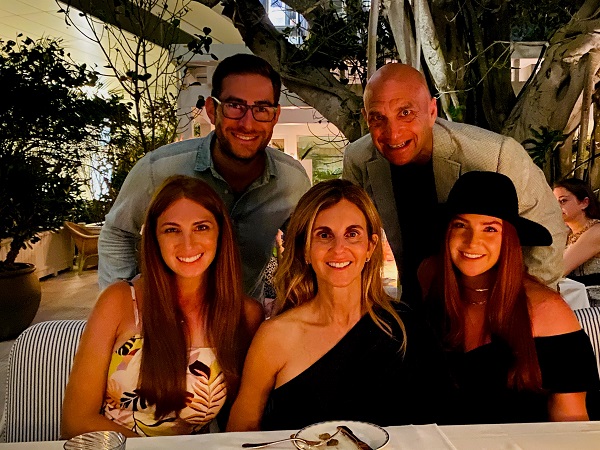 This article was originally published in the Jewish Federation of Cleveland's 2021 Legacy Magazine. Read the full publication here >>
Philanthropy is in Ervin Pavlofsky's DNA. Growing up in Dayton, Ohio, a close-knit Jewish community of less than 10,000 Jews at that time, he learned the importance of caring for one another. "Every Jewish person was involved, giving what they could to as many agencies and synagogues as they could," he said. "We felt that it was up to each one of us to keep the Jewish community alive for our own families and everyone else's too."
Erv's mother, Carol, was his role model. After his father died, she worked at the Jewish Federation of Dayton for 20 years in many different roles, eventually serving as an assistant director. He remembers from an early age being involved with the Federation – from working as a Super Sunday volunteer to chairing the annual campaign's high school division.
After meeting at The Ohio State University and marrying shortly after graduating, Wendi and Erv settled in Dayton where they started their family and immersed themselves in the Jewish community. Wendi became involved with the Federation's Women's Division. Moved by her mother-in-law and the other women proudly giving their own gifts to the Campaign, she became a Lion of Judah and wears her deceased mother-in-law's Lion pin to this day. Erv served as president of their synagogue, and Wendi became the board chair of Jewish Family Service, among many other leadership positions. Their two daughters, Sami and Jackie, attended Jewish day school, went to Jewish overnight camp, and were actively involved in BBYO. Helping sustain their Jewish community was a responsibility that Wendi and Erv accepted happily. Through the years, they continued to support the Federation as well as the synagogues, schools, and agencies. With their daughters living on their own, the Pavlofskys relocated to Cleveland as empty nesters to be closer to Wendi's family. Before the final boxes were unpacked, Wendi and Erv were finding ways to get involved in Jewish Cleveland.
It was now Wendi's turn to take the lead as she and Erv became involved in Jewish Cleveland. She contacted Jewish Family Service Association and volunteered with the Horvitz YouthAbility program, which serves disabled and at-risk youth by engaging them in volunteer service, vocational activities, and social enrichment. She currently serves on the JFSA Board of Trustees, Federation's Allocations Committee, and its National Women's Philanthropy Board. Erv serves on multiple Federation committees and both participated in the Mandel Course for Advanced Leadership (MCAL), which is looking forward to reconvening in person after a pause due to the pandemic. Wendi said "When we moved to Cleveland, I thought I would be lost in this huge Jewish community, that they would not need another volunteer, but Cleveland really has a small-town feel. I felt welcomed, appreciated, and needed everywhere I became involved,"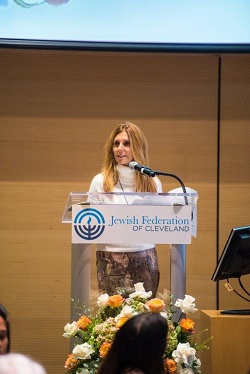 While on their first Cleveland Federation mission, to St. Petersburg and Israel in 2019, the Pavlofskys were touched by witnessing the impact of the Federation's support on so many people's lives. They immediately felt motivated to explore how they could do even more to help.
Upon returning from the trip, Wendi and Erv contacted the Federation and asked how to create a campaign endowment as an expression of the values they have embraced throughout their life together. They were glad to hear the many options, and together with the Federation staff and their financial advisor, they created their Legacy plan. It was important to both that they endow the entire amount of their separate campaign gifts, creating a Lion of Judah Endowment Fund for Wendi and a FOREVER Fund in both of their names.
Wendi and Erv continue to give generously to the Campaign for Jewish Needs, other Cleveland Jewish organizations, and still feel a strong commitment to support Jewish organizations in Erv's hometown, Dayton. They are happy to know that when they are gone, an annual distribution from their campaign endowment fund will support the Campaign for Jewish Needs in their names. As their largest and most meaningful commitment, Wendi and Erv feel that it has cemented their bond with the Cleveland Jewish community and the Jewish Federation of Cleveland permanently.
"We love this community and wanted to do something special, thinking beyond ourselves and even beyond our lifetimes," said Erv. "We have no way of knowing what the needs will be in the years to come and want to continue to provide support. Being members of the Federation's Legacy Society and Endowment Book of Life is a source of great pride for us."