06/14/2016
Official Statement: George Voinovich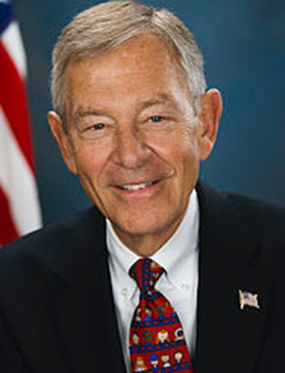 The Jewish Federation of Cleveland is saddened by of the passing of Senator George Voinovich. As Mayor of Cleveland, Governor of Ohio and United States Senator, George Voinovich was the consummate public servant. He was deeply compassionate and truly cared about all people - no matter their race, religion or economic status. He was a steadfast friend of the Jewish community and the State of Israel which he cherished, and he never stopped praying for peace between Israel and its neighbors. Recognizing the evils of anti-Semitism, Senator Voinovich, together with the late Congressman Tom Lantos, was responsible for the creation of a new position in the U.S. State Department: Special Envoy to Monitor World-wide Anti-Semitism.
Senator Voinovich also practiced the politics of personal respect. He understood that progress occurs only when people with different ideas come together to find lasting compromise, and he recognized that what was good for the nation was more important than politics.
Senator Voinovich received the Federation's highest civic honor, the Charles Eisenman award, given to individuals or organizations for their exceptional civic contributions. He will be deeply missed. We offer our deepest condolences to his beloved wife, Janet, who was his partner in all the good that he did, and to his children and grandchildren.
Gary L. Gross
Board Chair
Stephen H. Hoffman
President