12/20/2016
Ohio 14th State to Pass Anti-BDS Bill
Article reprinted with permission from Cleveland Jewish News.
By Kristen Mott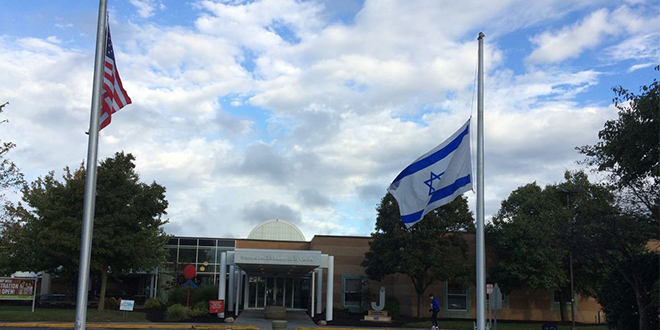 Ohio became the 14th state to pass anti-BDS legislation when Gov. John Kasich signed House Bill 476 into law Dec. 19.
The bill, which was introduced to the Ohio House Feb. 24, prohibits a state agency from contracting with a company that's boycotting or disinvesting from Israel and requires public companies to explicitly state in contracts declaring they are not boycotting or disinvesting from Israel, an agreement that would last throughout the duration of the contract.
The bill also includes language doubling, from 1 to 2 percent, the amount of funds the state treasurer or county treasurers may, but are not required to invest in foreign bonds that meet certain criteria, including Israel Bonds.
Rep. Kirk Schuring, R-Canton, was the primary sponsor of the bill. There were 13 co-sponsors, including Speaker of the House Cliff Rosenberger, R-Clarksville.
"Israel is not only America's No. 1 ally in the Middle East, but it is also an important economic partner with Ohio," Rosenberger said. "This legislation signifies and strengthens that partnership by standing in solidarity with Israel, which in turn benefits our economy here at home."
Howie Beigelman, executive director of the Ohio Jewish Communities in Columbus, said, "With Gov. Kasich's signature, Ohio becomes the latest state to stand up against the discrimination based on national origin inherent in efforts to boycott, divest or sanction Israel. It's also a stand in support of free trade and academic freedom.
"For that alone, we, representing Ohio's Jewish communities statewide and a diverse coalition of business, academic and faith leaders are profoundly grateful."
Chris Berry, spokesman for Ohio Treasurer Josh Mandel said, "Israel is the only country in the Middle East that shares the American values of freedom of speech, freedom of assembly and treating men and women as equals. Treasurer Mandel applauds the legislature for their action on stopping the bigoted BDS movement."
Several groups advocated for the passage of the bill, including Ohio Jewish Communities, the eight Jewish federations statewide, Agudath Israel of America, American Jewish Committee, Christian Coalition of Ohio, Christians United for Israel, Hillel International, Israel Action Network, Israel Allies Foundation, Israel Leadership Institute, The Israel Project, JCPA, Orthodox Union, the Simon Wiesenthal Center, StandWithUs and the World Jewish Congress.
"This bipartisan law sends a powerful message of support and solidarity to our students on college campuses today, as it does to Israeli academics and artists," said Phil Cohen, government relations committee chair at the Jewish Federation of Cleveland.
The bill passed the Ohio House of Representatives Nov. 29 with an 81-13 vote and the Ohio Senate Dec. 8 with a 26-5 vote.
---
Related Items