12/04/2014
OJC Announces Leadership Changes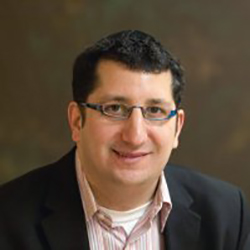 Beth Wain Brandon, President of the Board of Ohio Jewish Communities ("OJC"), announces that, effective June 30, 2015, Joyce Garver Keller will retire as Executive Director of the organization. Keller will be succeeded by Howie Beigelman, who will join OJC on January 1, 2015 as Assistant Executive Director.
OJC was founded in 1980 and Keller has served as Executive Director since 1990. OJC represents the legislative agendas of the eight Jewish Federations of Ohio both in Columbus and in Washington, D.C. Brandon notes, "Joyce Garver Keller is one of the most respected nonprofit lobbyists in Columbus and Washington. She has represented the interests of the Jewish Federations of our state with passion, skill and tireless energy for more than two decades. During the course of her tenure at OJC, Joyce has brought millions of dollars in government funding into the Federation system to support vulnerable citizens, has been a tireless advocate for a strong U.S. – Israel relationship and has advanced the public affairs agenda of the Jewish community on issues ranging from Holocaust education to tax policy. She has represented the Jewish communities of Ohio with Presidents, Governors and legislators. In doing so Joyce has earned the highest respect of everyone whom she has met."
Keller said, "For the last 25 years I have been privileged to represent Ohio Jewish Communities working with the state and federal government. I have worked in support of Israel, and have sought funding for the needs of vulnerable seniors, those who struggle with disabilities, and the poor. I am very proud of all that I have accomplished in partnership with talented professionals and generous lay leaders at our Jewish Federations, Jewish agencies, schools, organizations and congregations. Serving as Executive Director of Ohio Jewish Communities has been a privilege that I will always cherish."
Beigelman, former Director of State Affairs for the Orthodox Union, brings many years of political and advocacy experience to his new position at OJC. He will be relocating to Columbus from New Jersey. Beigelman noted, "As nonprofits step in and step up even more to help those most in need, I am excited by the chance to help Ohio's nationally ranked Federations continue their life saving and life changing work. It's humbling to have the chance to do so working alongside Joyce Garver Keller, a nationally recognized expert in crafting government-nonprofit public affairs and human services partnerships."
A retirement celebration for Keller is planned for the summer.