08/03/2021
Onward Israel Participants Reflect on Experience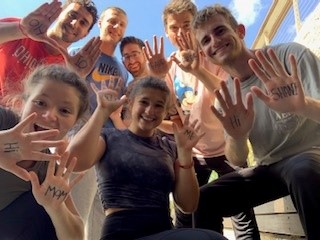 Living & Learning in Israel
by Laurel Danziger
The experiences I have had the past couple of weeks have been incredible. From the first day I arrived in Tel Aviv, I knew I would be having the best summer of my life! Onward had been so much more than just an internship opportunity. Onward has granted me the privilege of truly getting to know Israel. I have met and bonded with local Israelis. I have shared meals with a Holocaust survivor who shared with me his amazing, yet heart-breaking stories. I have worked side-by-side with Bar-Ilan students and professors. I have explored the cities of Tel Aviv, Jaffa, Jerusalem, Beit Shean, Ashkelon, and Herzliya. I have also made amazing connections and friends with my fellow Cleveland Onward members.
For me, the most meaningful part of being in Israel has been learning who I am, where I come from, and why this beautiful country is crucial to my life. Growing up, my family was not very religious. I knew I was Jewish, however, I did not truly know what it meant to be a Jew. After being in Israel for only a couple of weeks, I am starting to understand why being Jewish holds so much value.
Everyone on this program has their own stories of what it means to them to be Jewish and what Israel means to them. One of my peers mentioned that she feels safe and at home in this country because she knows she is surrounded by her people. These words resonated with me, because as I look around, I know Israel will always be a second home for me.
Thank you Onward for offering so many people like myself this wonderful opportunity.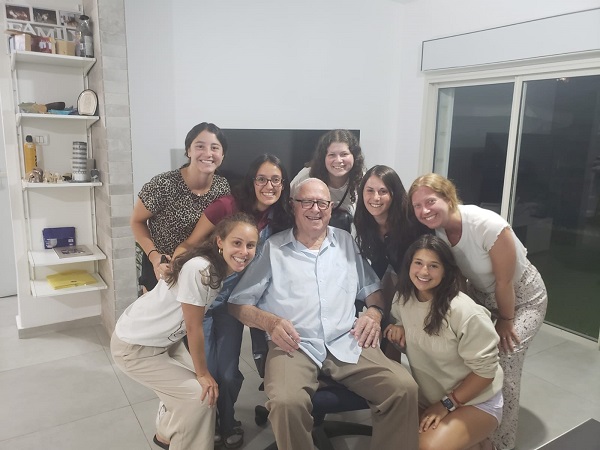 ---
Reflecting on the Time in Israel
by Lindsay Schneider
As I reflect on my experience in Israel this summer, I am thankful for the incredible opportunity to live and work in Tel Aviv while being able to explore the country and make lifelong memories. I chose to participate in Onward through the Jewish Federation of Cleveland. This meant that my cohort consisted of Jewish peers that I grew up very close to, but many of them I met for the first time here in Israel. It is crazy to think that there were so many members of my Jewish community that it took getting on a plane to Israel to meet! I am so thankful for these friendships that I can take home with me back to Cleveland.
For my internship, I worked as a lab assistant in a breast cancer research lab at Felsenstein Medical Research Center. I was able to use my previous skills and knowledge to learn a new field of research and follow protocols for daily experiments, while growing immensely in the process. I had the unique opportunity to work with three other interns of varying educational and ethnic backgrounds. As we helped each other with daily tasks and analyses, I learned about their cultures and desired career paths. My internship further enhanced my interest in the medical field and provided me with valuable work experience and skills that will help me in my future.
Aside from work, I have enjoyed exploring the streets of Tel Aviv, trying new foods, traveling to different cities, and living like a local Israeli. My favorite part of the summer was having only a two minute walk from my apartment to the beach. I will miss going to the beach every day and watching the sunset the most!
Being in Israel has deepened my connection to Judaism and I am proud to say that Israel has become my second home. I am extremely appreciative for this opportunity of a lifetime and the memories that will last forever. This was truly the best summer!