08/25/2022
Onward Opens Doors for Clevelanders in Israel
By Courtney Byrnes

Article reprinted with permission from Cleveland Jewish News 
Isaac Weiss traveled to Israel this summer for the fourth time, but this trip was different from any he had taken in the past.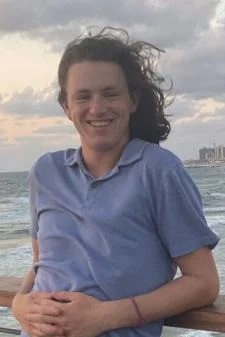 For eight weeks, Weiss, 20, and 32 other Clevelanders lived and worked like Israelis in a dorm-style house and attending an internship through the Cleveland Onward program with the Jewish Federation of Cleveland.
"I think the biggest difference in this trip, which I really loved, was we were fully independent and complete individuals within Tel Aviv culture and society," Weiss, a sophomore history major at The Ohio State University in Columbus told the Cleveland Jewish News.
Since 2012, Onward Israel has brought college students from around the world to Israel during the summer for an eight-week immersive and resume-enhancing experience, pairing them with a company for an internship during their stay. This year, 2,981 students participated, and in addition to the 33 from the Cleveland Onward program, another 12 Clevelanders participated through other Onward programs.
Weiss, a resident of Shaker Heights and member of Jewish Family Experience in Beachwood, had an internship as a content writer for Am haZikaron, meaning "People of Memory," a family research institute that creates large family trees and histories to better understand Jewish identity.
He said from his time living with other Clevelanders in Tel Aviv and working with the company, he feels "very connected to the Jewish peoplehood and the community we have. And I feel very unified as a group, I feel very much so a sense of belonging in Israel and with and around Jews, and I think that's really special."
The Jewish Federation of Cleveland in Beachwood has partnered with the Onward program since the pilot group, and this year's group had internships across 19 companies, Ilanit Gerblich Kalir, the Federation's assistant vice president of external affairs and international operations told the CJN.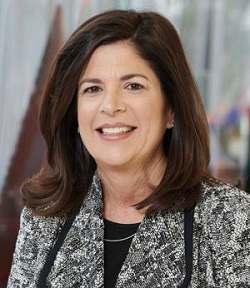 "We also have a whole range of programming for them to meet Israelis with our partnership community, Beit Shean, and the Valley of Springs," she said. "They do some touring around Israel, every participant gets an Israeli bus pass, so they really are free to explore."
Grant Barson, a junior at High Point University in North Carolina majoring in sales and business administration, had wanted to go back to Israel ever since he and his brother became bar mitzvah there. Seven years later, he was able to return to the exact spot through the Onward program.
"I had my bar mitzvah on top of Masada, so getting to climb Masada again and go to the only shaded area on top of Masada and see seven years ago almost to the day where I had my bar mitzvah was amazing," Barson, 20, told the CJN.
Barson, a resident of Solon and member of The Shul in Pepper Pike, worked with the travel tech company, Bridgify, as an account manager and helping the company connect with more potential partners.
Lynne Cohen learned about Onward as a past chair of the overseas connection committee at the Federation and served on the board of Onward, but she got to see the program from the perspective of a parent when her son, Jacob, participated in 2018 and as her daughter, Natalie, participated this year through Tulane University where she is a senior.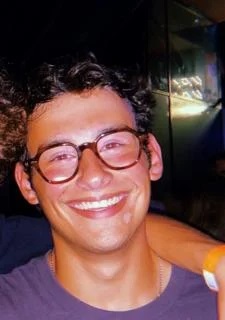 Her daughter worked at the digital marketing firm, First Media, and her son worked with Maverick Ventures Israel which helped lead him to his work as a consultant with Bain & Company in Chicago.
"You just heard it in their voice and in everything that they were doing how excited they were," Cohen, a resident of Pepper Pike and member of Anshe Chesed Fairmount Temple in Beachwood, told the CJN. "And it just brought what I had heard about and read about to life for me."