09/29/2020
Organizations Work to Engage with Young Donors
Article reprinted with permission from Cleveland Jewish News
by BECKY RASPE | SPECIAL SECTIONS STAFF REPORTER
Planned giving is something older adults tend to participate in – whether through an estate plan or annual funds. However, many organizations find themselves in need of targeting new and younger donors.
Sarah Crupi, executive director of the Cleveland Zoological Society in Cleveland, and Cameron Orlean, board chair for the Jewish Federation of Cleveland's Young Leadership Division in Beachwood, placed importance on young donors, not only for their organizations, but also the nonprofit community as a whole.
For most organizations, long-time donors are the ones providing operating support, the biggest gifts, service on boards and legacy gifts, Crupi began. While they are invaluable, she explained the importance of constantly growing the donor base.
"The goal is to constantly build a pipeline so you have the next generation interested and engaged, becoming your next board members and your future donors," she said. "For us, that 'next generation' are often the people coming to the zoo the most. So, it is key to work hard to steward current donors, as well as cultivate new ones."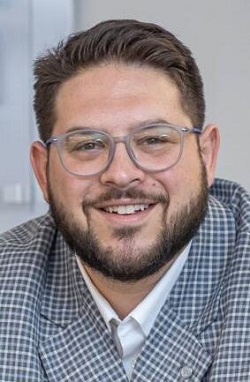 For the Jewish Federation of Cleveland, Orlean said it is "absolutely imperative" to engage a generation of young donors as it lends to sustainability for the community.
"Each generation needs to do its part for our community to continue to thrive and grow year after year," he noted. "It's the essence of l'dor v'dor, from strength to strength."
There is a variety of ways the Federation does this, Orlean said. While social media and the internet is an important tool, he explained a majority of meaningful engagement and leadership opportunities come through YLD.
"YLD creates a variety of social, philanthropic, educational and leadership events and opportunities as a way of connecting with members of the community between the ages of 22 and 45," he said. "While social media helps expand that reach and project our voices on a larger platform, I view it as a tool and not as the result of outreach."
Crupi said the zoological society also uses social media and digital marketing as a way to reach new donors and get their message out. They also use email marketing to create segmented messaging, which differs in who they are addressing.
"Members with young children often get a different member newsletter than those who don't," she said. "Our young leaders' group, The Herd, not only gets a member newsletter, but they create their content for (its) social media channels and a monthly newsletter so they can stay in touch with each other and create a community."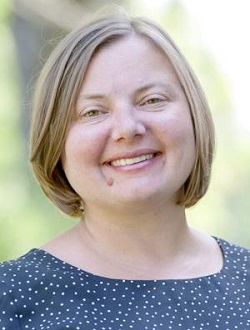 And gaining new and young donors is only half the battle. The next part lies in the critical retention of new donors and creating relationships.
"It's a relationship that needs to be fostered throughout the year through engagement, volunteering and leadership development opportunities," Orlean stated. "Through a network of events and gatherings, the Federation allows donors to not only see the difference their investment makes, but creates additional opportunities for them to better the community through their time and talent."
Crupi said, "Retaining and engaging with donors of all ages is our number one priority. We want people to be curious and interested enough to start their support… and fall in love with (the organization) and all it has to offer. And then keep giving."
But for many young donors, this is their first foray into philanthropy. How do they determine where to even start on their journey when Cleveland has so many options?
"You need to figure out what you're passionate about," Orlean said. "Start by narrowing down what interests you, or how you want to spend your time. Then look at the organizations that best speak to that purpose. For me, Jewish Cleveland and the Federation was always an essential part of my life."
Crupi added, "Just like choosing a career path or a hobby, people should follow their passion. There is so much need, and so many wonderful organizations in Cleveland, that I hope people get involved with what they are passionate about and then remain committed to truly making a difference through their time and generosity."