02/23/2017
Panelists Discuss Free Speech on Campus
Free Speech on Campuses Topic of Federation CRC Meeting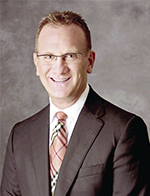 Article reprinted with permission from the Cleveland Jewish News.
By Kristen Mott
The issue of free speech on college campuses will be the focus of this year's Sidney Z. Vincent Memorial Lecture on March 15.
The lecture, "Free Speech on Campus: Are There Limits?" will be presented during the Jewish Federation of Cleveland's community relations committee's 70th annual meeting.
The event will begin at 7 p.m. at The Temple-Tifereth Israel in Beachwood.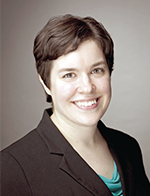 Bradley Schlang, chair of the community relations committee, said the topic was chosen because of its relevance to the local Jewish community.
"We chose the topic because with the political environment and the BDS movement, it's become a real issue, especially for our young adults in the Jewish community," Schlang said. "We're finding that a number of students are feeling uncomfortable expressing their Jewishness or love of Israel because of the backlash that they face."
Panelists will include Mark Yudof, president emeritus of the University of California and professor of law emeritus at the University of California, Berkeley; Blake Morant, dean and the Robert Kramer research professor of law at The George Washington University Law School in Washington, D.C.; and Susan Kruth, program officer at the Foundation for Individual Rights in Education, a nonprofit founded in 1999 that focuses on civil liberties in academia in the United States.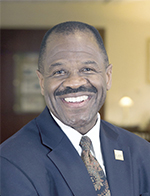 Kevin S. Adelstein, publisher and CEO of the Cleveland Jewish News and president of the Cleveland Jewish Publication Company, will serve as moderator.
Schlang said Kruth was selected as a panelist due to the work her organization does to protect free speech on campus, while Yudof and Morant were selected for their expertise.
"They are experts in their fields, not only being directly on campus that they bring that direct relationship and they have seen first-hand what speech on campus is about today and the problems that we're seeing, but also as specialists on free speech from the legal perspective on what free speech actually means," Schlang said.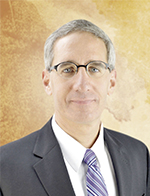 In addition to learning more about the concerns surrounding free speech on college campuses, Schlang said he hopes attendees will walk away with some strategies for how to combat the issue.
"The CRC annual meeting always provides thought-provoking topics but also always with action items," he said. "How do you work with students on campus? How do we work with the Hillels in order to provide a comfortable environment for all viewpoints to be expressed in a safe environment?
"We want to create an environment here where people can discuss these issues and hear what's happening on campuses so that they can work with the rest of the community and with their kids to understand what they're facing on campus today."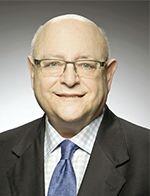 ---
Related Items