07/08/2020
Physically Distant; Socially and Spiritually Connected
How to Connect with Your Elderly Loved Ones During a Pandemic
by Rabbi Rosie Haim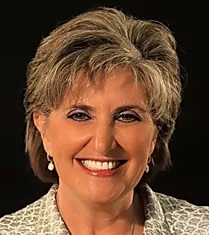 Rabbi Rosie Haim is a chaplain for the Jewish Federation of Cleveland, a program supported by the annual Campaign for Jewish Needs, that comforts members of the Jewish community in hospitals, nursing homes, the military and prisons through correspondence and visits. She is the creator of and rabbi at Celebrating Jewish Life.
Rabbi Norman Cohen tells the story that could happen to any of us. About to leave the office after a tough day, he casually called his father to see if he needed anything. Sure enough, his father had a request, "Son, if you don't mind, could you bring me some milk and eggs, and a loaf of bread?" Somewhat reluctantly, he replied, "Sure Dad."
So the son dragged himself to the store nearby, thinking to himself, "Wow! He's out of the basics!" After schlepping across town to his father's apartment building, the son went put things away in the refrigerator. When he opened the door, he saw that his dad had plenty of milk and a dozen eggs. It dawned on him that his dad was not suffering from scarcity of food, but rather from lack of human contact. Although his plan had been to rush in and out, he sat down for a long visit and made himself and his father some toast and tea, offering both nourishment for the body and for the spirit. These last several months, the pandemic has exacerbated the social isolation often felt by the elderly impacting their mental and physical health. How can we enhance the psychological protection that boosts their immunity system against this pandemic?
The gift of Zoom technology has opened many windows into being physically distant while being socially and spiritually connected with family, friends, Jewish communities, and learning opportunities. But while many have become accustomed to using Zoom, others find the technology and the cacophony of voices overwhelming and distracting. An old-fashioned phone call is still a lifeline for many. Having a calling list of people to touch base with reminds them they are not alone, and that they can initiate calls to others also.
In person visits are nice too. If they are driving, encourage them to visit their friends; they don't even have to get out of the car. Or set up chairs outdoors with masks and a hand sanitizer station to share tea or a shabbat dinner. For those in bound, consider a visit outside their window and use the phone to bridge the space. Perhaps take a walk together on a quiet street with one of you on the sidewalk and the other by the curb; fresh air heals the spirit. Or if you live far, send an adult coloring book or even a children's one. Now more than ever, it's important to stimulate their minds and push them to keep routines of eating and getting dressed.
What to talk about? Think about all the shows you've binged or books you've read lately; maybe watch a television show together or create a book club group. Do a word puzzle or play a board or computer game together. And don't forget that older people have such wonderful hidden talents. They could teach you to knit or sew, even paint or draw, arrange your garden or plan your next adventure. Get ready for baseball season by learning how to keep game stats or discuss old baseball cards together. Many have years of business skills to share with you and even your staff.
My rabbi friend figured out that picking up groceries is code for stay a little while to keep me company. Whether from near or from far, remember the words of Psalm 71 "Cast me not off in the time of old age; do not forsake me when my strength is failing." The blessing is that in emphasizing the "social," the "isolation" doesn't seem so overwhelming, and that goes for strengthening them and ourselves.