03/02/2023
Polizer Discusses IsraAID at Federation CRC Annual Meeting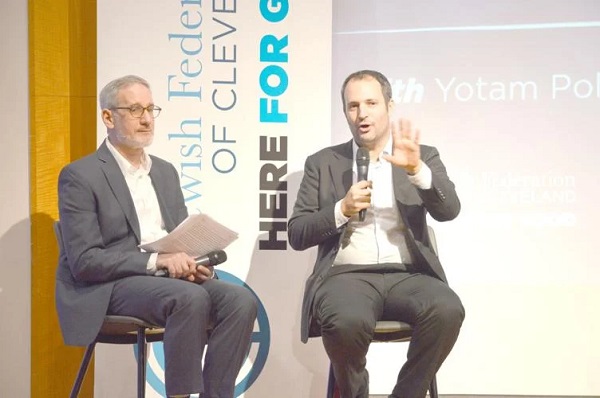 COURTNEY BYRNES | STAFF REPORTER
Article reprinted with permission from Cleveland Jewish News
The Jewish Federation of Cleveland's community relations committee's 76th annual meeting Feb. 27, featured speaker Yotam Polizer, Global CEO of IsraAID, discussed how his organization builds bridges with communities and provides aid in times of crisis.
The hybrid event attracted more than 160 attendees on Zoom and at the Mandel Jewish Community Center in Beachwood as Bradley Schlang, chair of the Federation's government relations committee, led a conversation with Polizer about his work.
Polizer, who became co-CEO of IsraAID in 2017 and Global CEO in 2019, began by discussing the vision behind the organization. It uses its expertise from the Israeli experience to develop programs to help others through a disaster.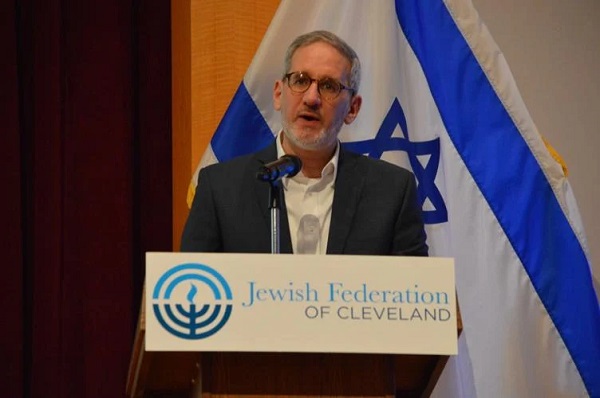 "Because of our own challenges in Israel, we developed world-known expertise that Israel and our founders believe could and should support the world's most vulnerable communities, whether they're Jewish or not Jewish," he said.
IsraAID's areas of expertise include protection of a community's psychological, emotional and social needs; education; water, sanitation and hygiene; and health and medical care, according to its website. Polizer shared real-world examples of when IsraAID has put these to practice.
The organization has responded to crises in 62 countries, and what makes the work of IsraAID stand out is not only its rapid response, but its average stay in a country is five to seven years to help in the disaster's aftermath, he said.
"That's kind of the very sad reality of humanitarian aid – that there's this kind of aid, I call it the 'aid circus' or the 'aid festival,' where everyone is coming when they see it on the news and social media. And then people move on to the next week," Polizer said.
He said once inside a country, the team is focused on two things: Saving lives and building deep partnerships with local communities and governments – similar to the community building work of the CRC.
IsraAID receives over half its funding from private individuals, family foundations and federations. The rest mostly comes from non-Jewish sources and a small portion from the Israeli Ministry of Foreign Affairs and Israeli embassies, he said.
"We are also a recipient of the support that comes from this amazing community here, for Ukraine as well as other crises ... and even disasters in the U.S.," Polizer said.
The evening also included welcoming remarks from event co-chairs Bruce Mandel and Susan Reis; CRC chair Susan Borison's state of the CRC address; and J. David Heller, immediate past Federation board chair and chair of the Jewish Federations of North America's emergency campaign for Ukraine aid, who spoke about a recent trip to Moldova.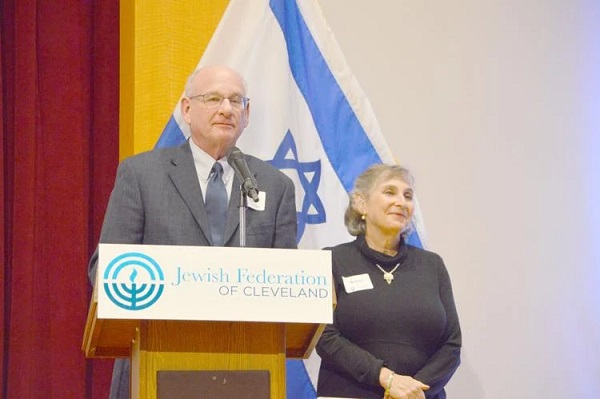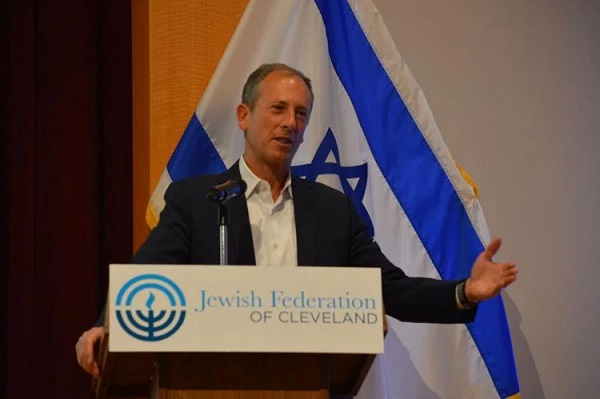 Borison said the priorities of the CRC have not changed in its nearly 90-year history of combating antisemitism and bigotry, defending Jewish interests, improving relationships with the non-Jewish community, protecting democracy and supporting Israel.
She shared the work of the CRC in 2022, including partnering with campus Project Shema and campus partners; the African American Cultural Garden for a clean-up day; the American Jewish Committee for the second Shine A Light on antisemitism campaign; the Kol Israel Foundation for Yom Hashoah and the fall memorial at Zion Memorial Park in Bedford Heights; and the Adler Trip to Israel.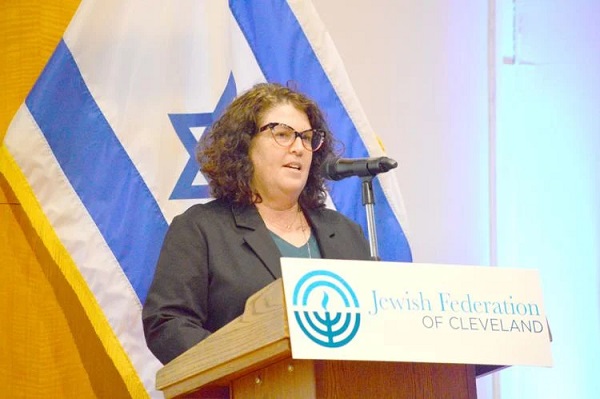 She mentioned partnerships with the Anti-Defamation League, AJC and the National Council of Jewish Women, as well as the CRC's dialogue initiative to engage in civil discourse and model consensus building.
"Working together, collaborating with the Jewish and non-Jewish community – this is the CRC," Borison said.