02/25/2022
We Pray for Peace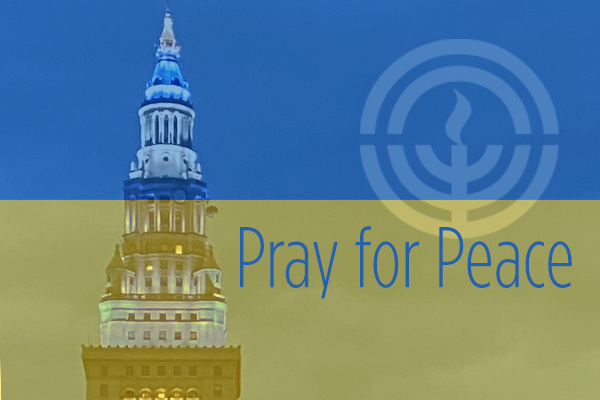 As military action continues to escalate in Ukraine, we are growing increasingly concerned for the safety and well-being of all who find themselves in the middle of this crisis. This includes a large and vibrant Ukrainian Jewish community of approximately 200,000 people, thousands of whom are Holocaust Survivors.
Through our global partner agencies – the Jewish Agency for Israel (JAFI) and the American Jewish Joint Distribution Committee (JDC) – the Jewish Federation of Cleveland is already working to ensure the vulnerable get the food, medicine, and other critical supplies and support they need.
For example, we are securing temporary housing for those in need of shelter, as well as putting plans in place to maintain communications across the region through satellite telephones. Similarly, we are providing 24-hour aid as needed across 1,000 locations in Ukraine and coordinating with local Jewish organizations and partners to ensure a well-organized emergency response effort.
We know from experience that our current capacity will not be able to keep pace with the rapidly growing needs created by this crisis. Therefore, we are launching Jewish Cleveland's Ukraine Emergency Relief Fund to ensure those who now find themselves in harm's way will get the care and support they require.
We are taught that we are responsible for one another (Kol Yisrael arevim zeh la-zeh) – that when one Jew suffers, all Jews suffer. By supporting the Ukraine Emergency Relief Fund, you are continuing our community's tradition of being HERE FOR GOOD whenever and wherever conflict arises.
This Shabbat we pray for all who are affected by this crisis, including our friends and neighbors here in Cleveland with family in Ukraine. We pray that this conflict comes to an end quickly and without the loss of innocent life. We pray for peace. And we pray for the safety of the global Jewish community.

Shabbat shalom,

J. David Heller
Board Chair

Erika B. Rudin-Luria
President