11/30/2016
Public Diplomacy Expert at Federation
Public diplomacy expert to speak at Federation Dec. 5
Article reprinted with permission from Cleveland Jewish News.
By Amanda Koehn
Eytan Gilboa, a professor, author, and expert on public diplomacy and international communication, will speak about Western news coverage of Israel and the Middle East at the Jewish Federation of Cleveland in Beachwood Dec. 5.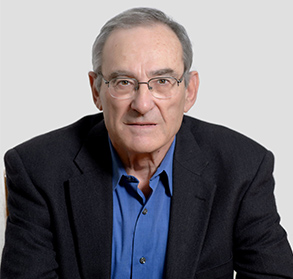 Gilboa holds a doctorate in political science from Harvard University and is a professor at Bar-Ilan University in Ramat Gan, Israel, and the University of Southern California in Los Angeles.
"My basic argument is most of what people in the United States, and Western Europe as well, hear, read or even see is somewhat distorted," Gilboa said about news reports on the Middle East. "I am presenting cases of distortion, especially in the last few years, and I'm trying to explain the reasons for distortion."
He said most of his research focuses around television news. Gilboa also said he will emphasize poor U.S. reporting on military operations in Israel, where he said there is "maximum distortion."
Gilboa said U.S. news organizations fail to accurately depict the Middle East due in part to incidences where reporters have been threatened, but also when reporters and editors are negligent due to bias or other issues, to get the full story. He said he will provide evidence to highlight such incidences at the Dec. 5 event.
"My main goal is to tell people what is happening with the coverage, as well as with other processes and events, so they can make up their mind for themselves," he said. "I'm arguing that you see only part of the story."
Gilboa is visiting Cleveland as chairperson and academic director of Israel Public Diplomacy Forum, a nonprofit working to advance international understanding of Israel and the Middle East. He is also speaking at events at Key Center in Cleveland and the Landmark Centre in Beachwood, both of which are now closed.
"We provide in-depth, objective analysis as well as we can so that people have enough background and depth to understand what is happening today," Gilboa said.
---
"Balanced or biased: Media coverage of Israel and the Middle East," with professor Eytan Gilboa
WHEN: 7 p.m. Dec. 5
WHERE: Jewish Federation of Cleveland, 25701 Science Park Drive, Beachwood
INFO: No cost to attend, registration required at www.jewishcleveland.org. Coffee and light dessert will be provided (dietary laws observed).
---
Related Items