05/11/2016
Recipe for Success Can Be Found in Kitchen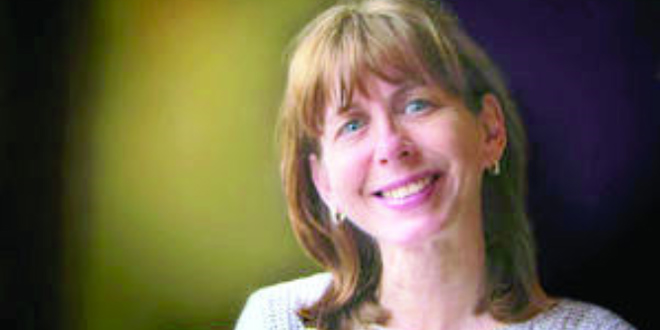 by Regina Brett
Article reprinted with permission from Cleveland Jewish News.
What's the secret to being happy?
It could be baking.
It's relaxing, brings people together and warms the kitchen and the heart.
Cooking is a necessity too often done on deadline for people who don't appreciate it. But baking, that's an art.
Art you can eat.
I love baking. I have an entire drawer full of cotton aprons. I love the kind with pockets like my mom and Slovak gramma wore. Their pockets were stuffed with hankies. Unsanitary for sure, but what a comfort that little flowery cotton cloth felt like on your runny nose or teary eye.
Last year, my husband bought me a KitchenAid mixer, my first ever. How I got to be 59 years old without one boggles the mind. Now I feel as powerful as Rosie the Riveter when I lift that massive red bicep flexed over the giant glass bowl. Maybe that's why I was excited to see that Jessica Fechtor is coming to town to speak at the Women's Spring Luncheon May 18 at Executive Caterers at Landerhaven.
The invitation that came in the mail from the Jewish Federation of Cleveland didn't have a glamour author shot of Fechtor on it. Instead, the photo showed her standing in a kitchen, covered in a dusting of flour.
The cover of her book is even more inviting: a long wooden spoon with chocolate dripping into a puddle beneath it. You want to lick the cover.
I'm unable to attend her talk, but the title of her book touched my soul: "Stir: My Broken Brain and the Meals that Brought Me Home." When she was 28, an aneurysm burst in her brain. Even after the long recovery, she never regained the sight in one eye.
She turned to her kitchen where cooking, baking and stirring became part of her rehab. On her website, she refers to her book as a "memoir with recipes."
The recipes – all kosher – gave her back her life. She believes in sharing her secrets, so you can find her recipes at her food blog Sweet Amandine at sweetamandine.com. Fechtor was born in New York City, grew up in Ohio and graduated from Orange High School in Pepper Pike. She's studying Jewish literature at Harvard University.
In an interview with Kristin Fritz for the website Signature, Fechtor talked about how baking and cooking became more important after her parents split up when she was seven. Fixing dinner together bound them tighter as a family. When you bake, you talk. When you cook, you listen. When you eat together, you laugh.
She told Fritz that home isn't just the place where you live, home is a verb. It's about how we choose to live connected to others.
I feel connected to my gramma and mother whenever I bake their nut roll, soda bread and homemade pizza dough.
My grandkids discovered the thrill of baking. They rarely watch TV, and when they do, it's something educational. They're hooked on The Great British Bake Off. Boring? No way.
The season starts with 12 bakers and one is eliminated at the end of each show. There are three contests during each show. In one, bakers show off a recipe they've made many times before. In another, every baker is given the same recipe but have no idea ahead of time what they are baking.
My favorite is the Showstopper Challenge where everyone tries to wow the judges. Not everyone does, as someone always has to leave the show.
After watching, my three grandkids run to the kitchen to have their own bake off. One day they made pancakes and added their own touch. One stirred cocoa in the batter, one added chocolate chips, another added strawberries.
What touches me most is that they stir it all up in the same bowl my mom used. When my mom went into assisted living, she told us to take something meaningful before we sold her house. My daughter chose one of her aprons and the big white mixing bowl with the green dots, the one we made every batch of cookies and brownies and pastries in.
Every time I see my grandkids use that bowl, my heart melts. They always add the secret ingredient, the one that makes everything taste better, the one that would make them winners in any bake off.
When they hand me their finished product, they pause and ask, "Can you taste it?"
Yes.
It's the same ingredient my mom put in all her recipes.
Love.
---
Related Items