02/16/2021
Recipes: Appreciative Cooking with Chef Douglas Katz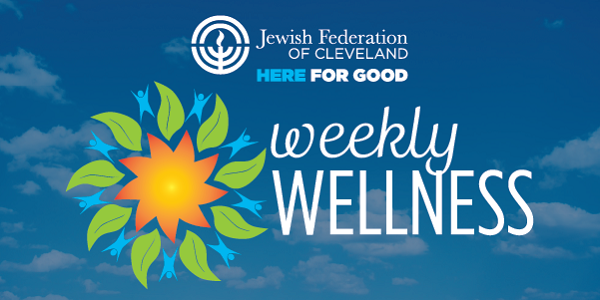 Cleveland Chef Douglas Katz recently joined our community for a cooking demonstration and conversation about wellness through the art of cooking and how food can nourish your body, mind, and spirit. Try his recipes now!
Pan Roasted Chicken Thighs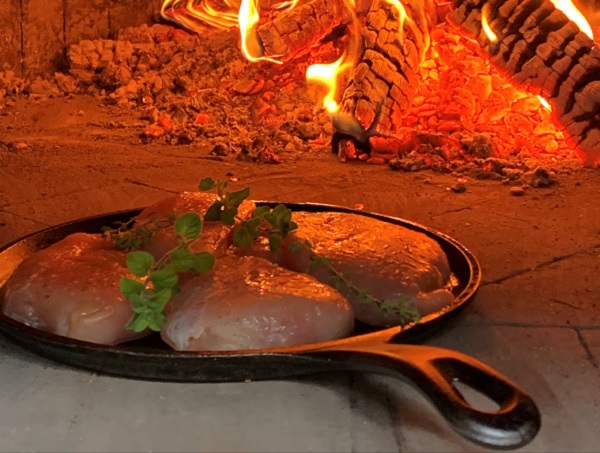 Ingredients:
8 Chicken thighs, skin on, bone-in, washed and patted dry 1 T Kosher salt 1 t Pepper, freshly cracked 3 T Sunflower oil 2 oz White wine 1 C Chicken stock
Directions:
Preheat oven to 400 degrees.
Season chicken thighs with salt and pepper.
Place a large oven-proof skillet (10-12") over medium-high. When hot, add sunflower oil, then add chicken skin side down and cook 3-4 minutes or until golden brown.
Flip chicken thighs and cook another 2 minutes.
Add wine and cook 30 seconds then add chicken stock. Bring to a simmer.
Place skillet into the oven and bake for 30 minutes or until chicken is fully cooked (internal temp 160 degrees).
Remove chicken from oven and keep warm.
Zucchini and Turmeric Sauté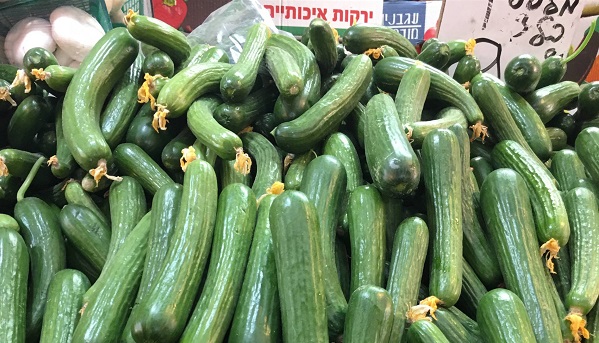 Ingredients:
3 T Olive oil 2 t Ground turmeric 1 Small yellow onion, root end removed and large dice 2 Small local zucchini, washed and cut into quarter moon large dice 1-2 Small scallions, washed and sliced Kosher salt and paprika to taste 1 t Oregano, picked and roughly chopped
Directions:
Heat the oil in a medium sauté pan or heavy shallow sauce pot over medium high heat until hot (it should ripple and look thin).
Add the yellow onion and sauté for 3-4 minutes until tender and translucent.
Add the turmeric and stir to combine. Allow to cook for 1 minute.
Add the zucchini and sauté for 2-3 minutes until lightly browned. Do not stir constantly or it may begin to stick and release water. Season with kosher salt to taste. Add paprika to taste.
Finish with scallions and oregano and transfer to a serving platter or bowl.
Don't forget to make your favorite rice pilaf recipe (best to use the box or bag recipe) and stir in your favorite garnishes including: pomegranate seeds, mint and pine nuts, golden raisins, toasted almonds and chives, or pistachios, carrots and parsley.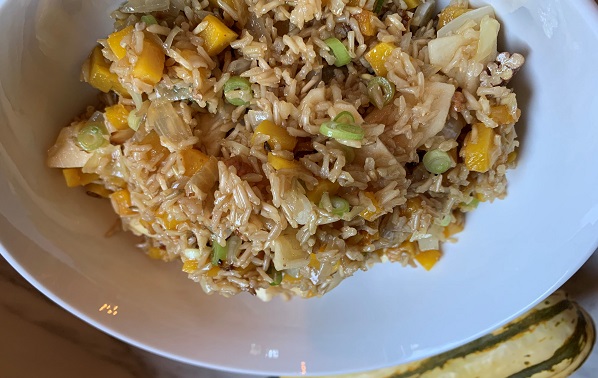 ---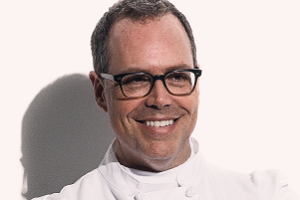 For the past 20 plus years Chef Douglas Katz was the chef/owner and executive chef of fire food and drink at Shaker Square. He is the Chef/Partner of Provenance at the Cleveland Museum of Art. In addition, Chef Katz is the chef/proprietor of several other concepts including chutney b. at Van Aken, Zhug at Cedar Fairmount (named a 2020 Best New Restaurant by Esquire), Chimi and Amba on Lee Road.

For more than three decades, Chef Katz has been celebrated for his unwavering support of local farmers and food artisans. In 2014, the prestigious James Beard Foundation nominated him for best Chef of the Great Lakes Region.

Chef Katz is a national and international advocate for a food system that is sustainable, healthful and local. He serves as a chef ambassador for the Monterey Bay Aquarium's Cooking for Solutions program, which promotes environmentally responsible fishing and fish farming.

Chef Katz has served as president of Cleveland Independents, an organization of 90 locally owned restaurants that nurtures and promotes local independent restaurants. He is a past board member of Destination Cleveland, and currently serves on the board of The Countryside Conservancy in the Cuyahoga Valley National Park. He consults frequently with media and civic leaders on local food initiatives. In 2010 he was recognized in Crain's Cleveland Business "Who's Who, 150 names to know in Northeast Ohio."

Chef Katz is a graduate of the Culinary Institute of America and holds a B.S. from the University of Denver School of Hotel and Restaurant Management. Prior to opening fire he served as executive chef of Moxie the restaurant, and worked at other acclaimed restaurants including The Little Nell in Aspen, Colorado and Wildwood Restaurant in Portland, Oregon.'