04/25/2018
Remembering Oren Noa on Yom Hazikaron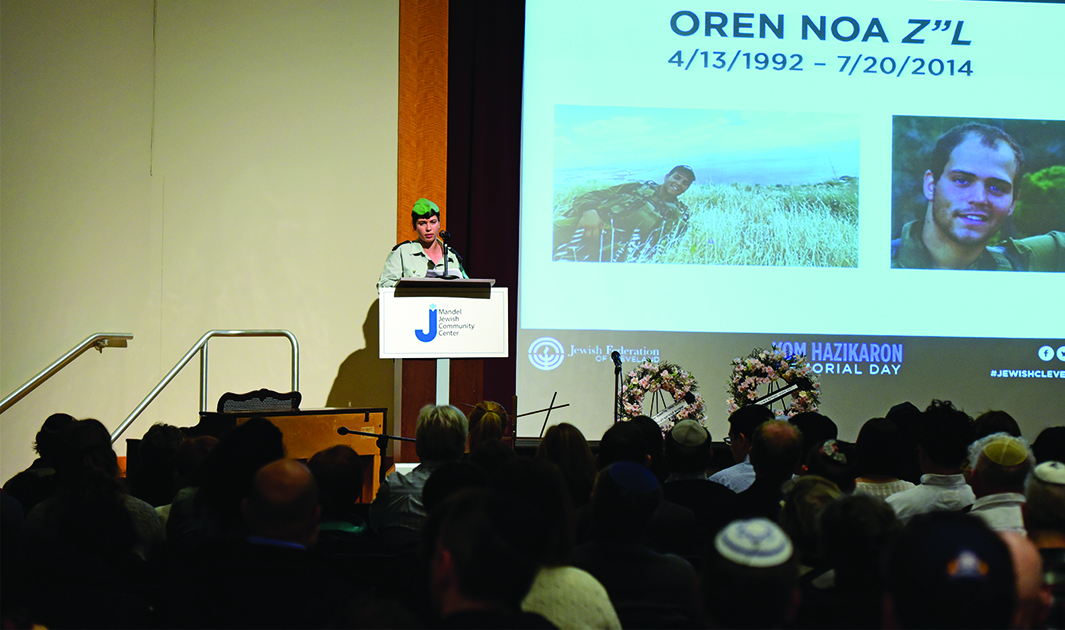 At our Yom Hazikaron (Israel's Memorial Day) commemoration, First Lieutenant Tair Hadar shared the story of her friend and neighbor, Oren Noa (z"l), who tragically lost his life defending the state of Israel. Read Oren's story now:
I've known Oren for all my life. We lived in the same yeshuv, or community, Hoshaya, as next door neighbors. Oren was tall, very strong, and with big blue eyes.
G'amus – or Buffalo in English – the guys used to call him, for having big, wide shoulders. Shoulders that could carry equipment and loads. He was an excellent swimmer and water polo player. An athlete that had a bright future ahead of him.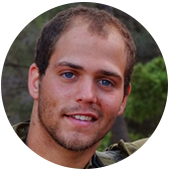 Oren was a big man and yet, had such a caring and sensitive soul. He enjoyed flowers and nature, people and pets. He would help anyone, when they needed it and also when they didn't.
Oren was born in 1992 to his parents: Hava and Yigal Noa. Our community, Hoshaaya – is a small Zionist, observant community at the northern part of Israel.
Oren, like all of us, the kids in the community, absorbed the high values of a love for Israel, love for mankind, strong belief in G-d. He studied at the Yeshiva High-School, went on to Atzmona – a pre-military observance school, where he continued to study the Torah and planned to serve his country in a meaningful position.
"I want to be a combat fighter, the most combat there is…" he would say, and he made sure that we all knew it. If he would not be a "Navy seal," he wanted to go to Golani special unit. And when he would become a commander, he would advance his team. Always moving forward, always improving. Always better.
In June 2014, during Operation Protective Edge in Gaza, Oren knew – he knew that he was going in and he knew he would be right at the front, ahead of his soldiers, defending the country he loved so much.
On July 20, 2014, Oren and his team, in the middle of a challenging clash, entered the neighborhood. They were a team of nine soldiers in an armored vehicle.
The streets were narrow. The terrorists were everywhere, infesting the area. The danger was at every step, so close you couldn't just feel it, you could touch it. But the vehicle, with its nine soldiers, keeps moving forward!
And then, in an instant, it is all over. An anti-tank missile, an RPG, hits the vehicle.
Oren and six of his comrades, his friends, are instantly killed. A commander beside his soldiers.
And even though it has been nearly four years, the pain of this loss has never eased. The longing has not faded. And our love has not been forgotten. We miss you Oren, and we will always love you.
May his memory be for a blessing.
---
Related Items