08/04/2016
Response to Oberlin College Statement
Joint Official Statement: Response to Oberlin College Statement on Continuing Review of Professor Joy Karega
Media Contacts:
Jewish Federation of Cleveland, Dahlia Fisher, 216-593-2794, 443-691-8494, dfisher@jcfcleve.org
Anti-Defamation League Cleveland Region, Anita Gray, 216-536-6783, agray@adl.org
AJC Cleveland, Lee C. Shapiro, 216-781-6035, 646-232-5163, shapirol@ajc.org
The Cleveland Hillel Foundation, Jared Isaacson, 216-231-0040 x114, jisaacson@clevelandhillel.org
CLEVELAND – We appreciate and respect Oberlin College's decision to remove Professor Joy Karega from teaching and student advising duties while the administrative review process continues. This interim decision sends an important message about the college's commitment to seeing that academic freedom is not abused to the detriment of the students. The Jewish Federation of Cleveland, the Cleveland Hillel Foundation, AJC Cleveland, and the Anti-Defamation League Cleveland Region look forward to working with the college in the coming semester to foster a campus climate of openness, acceptance, tolerance, and mutual respect where students can learn and thrive.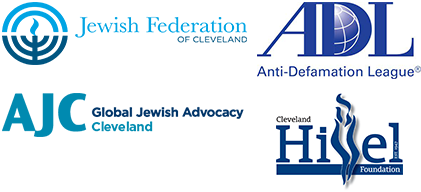 Read March 3, 2016 Joint Official Statement: Addressing Seriousness of Anti-Semitic Views Expressed by Oberlin College Professor
Read Cleveland Jewish News article: "Oberlin assistant professor placed on paid leave after anti-Semitic posts"
---
Related Items