10/22/2020
Rolnick to Speak, Luengo to be Feted at Federation Women's Event
Article reprinted with permission from Cleveland Jewish News
by MCKENNA CORSON | STAFF REPORTER
Women IN Philanthropy at the Jewish Federation of Cleveland will host its first virtual campaign soiree, "The MaIN Event," that will feature a conversation with GOJO Executive Chair Marcella Kanfer Rolnick, honoring of the 2020 Irene Zehman Volunteer Award recipient, Mariely Luengo, and the chance for guests to connect over their passion of making a difference 7:30 to 8:45 p.m. Oct. 28.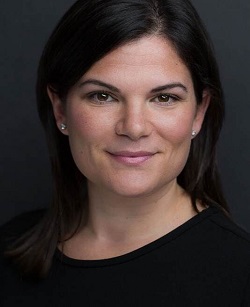 "Federation has reimagined Women IN Philanthropy, changing our goals and vision to be inclusive and collaborate with all women doing good throughout our entire community," Michelle Hirsch, Women IN Philanthropy chair, said in an email. "The MaIN Event is a celebration of Women IN Philanthropy; showing the power of what we can do when we join forces to do even more good together."
When thinking of a philanthropic woman's story needing to be told for the event, the first person who popped into Hirsch's head was Rolnick, who she grew up with in Akron.
GOJO Industries, Inc., a manufacturer of hand hygiene and skin care products – most notably Purell hand sanitizer – is headquartered in Akron. Rolnick worked herself up in the company to become executive chair in 2018.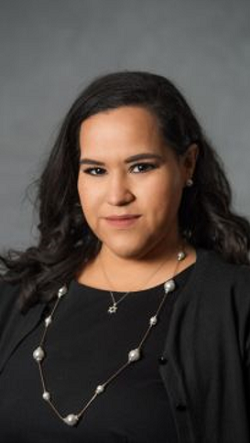 Rolnick founded and leads Walnut Ridge, the family office that guides the Kanfers' investment, business, philanthropic and multi-generational family goals, according to the Federation's website. She also chairs the Lippman Kanfer Foundation for Living Torah and serves as director of the Lippman Kanfer Family Foundation. To further Jewish life where she lives in Brooklyn, N.Y., Rolnick is on the Hannah Senesh Community Day School board and UJA Brooklyn Steering Committee, and is also a founding volunteer of Romemu Brooklyn. She also currently sits on the advisory board of Case Western Reserve University's Fowler Center for Business as an Agent of World Benefit.
At The MaIN Event, Rolnick and Federation President Erika B. Rudin-Luria will discuss leading a business during the COVID-19 pandemic, Jewish identity and the vitality of community.
"... Marcella is the true definition of a woman in philanthropy," Hirsch said. "Leading with intention and strong Jewish values, Marcella and her family have always put community first. We are excited to hear how GOJO has worked tirelessly to keep up with the infinite demand for Purell products as well as her own personal COVID-19 reflections."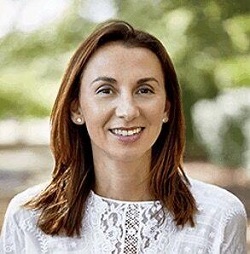 Also being featured in the virtual campaign event is Luengo, recipient of the 2020 Irene Zehman Volunteer Award.
The award is eligible to a Jewish woman or group of women who goes to great ends to perform volunteer service and never been recognized before, according to the Federation's website.
A native of Puerto Rico where she grew up Sephardic, Luengo later moved to Cleveland, where she is the board chair of the Julia de Burgos Cultural Arts Center and co-founder of The West Tribe, a nonprofit organization that serves and assists Cleveland's wWest side Jewish community. Luengo also holds candidacy for a position at ​Westlake World Partners,​ North Pointe Ballet and The Association of Junior Leagues International's Diversity & Inclusion body. She's also a Cleveland Clinic volunteer.
"This award is a validation of my work and methods, showing me that I'm on the right path," Luengo said in an email. "... This award is so special to me as it states that the community has recognized these efforts and feels their impact...."
Originally established in 1980, recipients of the Irene Zehman Volunteer Award receive a certificate and check payable to their favorite charity.
Luengo attributes duty as her motivation behind her numerous volunteer efforts.
"I am a firm believer that it is my privilege to share with others what my family and I have received when we needed it most," Luengo said.
Most recently, Luengo established the West Tribe Community Food Co-op where Jewish families from Ohio City to Elyria impacted by the COVID-19 pandemic could have a place to receive food and resources from other Federation agencies. Food items, baby products and personal hygiene items can be dropped off to the Federation to be donated to the West Tribe Community Food Co-Op in honor of Luengo Oct. 27 and Oct. 28.
Hirsch believes people should sign up for the event and take a moment to let motivational stories overpower all the negative current events.
"While there is so much stress in the world today, this is a chance for all Women IN Philanthropy to escape and connect in a meaningful way," Hirsch said. "An inspiring 75 minutes to hear incredible women's stories, share your own story, make a difference and show this community that together we can change the world. Together, we (all Women IN Philanthropy) are here for good."