08/17/2018
Rudin-Luria Named Federation President
Fifth leader in 115-year history of organization
Reposted with permission from Cleveland Jewish News.
by Amanda Koehn
A new era of leadership at the Jewish Federation of Cleveland will be ushered in when Erika Rudin-Luria, who this week was named the organization's fifth president in its 115-year history, takes the helm on New Year's Day.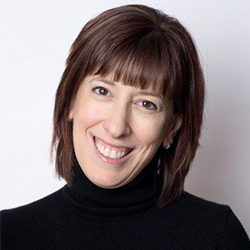 Rudin-Luria, the Federation's senior vice president and chief strategy officer, will succeed current president Stephen H. Hoffman, who's held the position for nearly 35 years and announced his Dec. 31 retirement in February. The Federation announced the changing of the guard – which positions Rudin-Luria to shape the far-reaching organization for years to come – to its board on Aug. 14.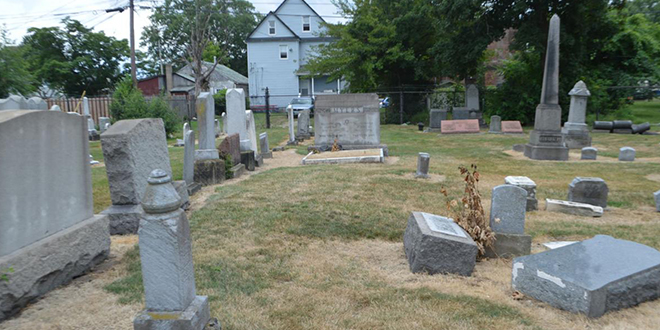 "When I was younger, there were people in the Jewish community that I saw accomplishing incredible things, and I wanted to have that level of impact on other people's lives – that's what I've been thinking about over the last 48 hours," she told the Cleveland Jewish News Aug. 15.
Rudin-Luria will be the first woman to hold the role, and she'll be one of only two women to hold positions leading large federations around the country.
The search
After Hoffman announced his plans to retire, the Federation formed a 21-person search committee that consisted of past board chairs, officers and other key leaders and worked with a local search firm to identify top candidates nationwide for the position. The aim was to hire a president prior to his retirement to ensure a seamless transition.
Board chair Gary L. Gross declined to identify the number of finalists, however, he said each was interviewed by 20 members of the search committee (one committee member could not be present). He said top candidates were "truly outstanding people, of varied backgrounds."
"To succeed Steve Hoffman is truly an honor and a privilege, and it attracted the best people that the Jewish world has to offer," he said.
Although Hoffman said he was not part of the search process, qualities important to the job included broad knowledge of Jewish practices, traditions and history, and a grasp of demographics, among other pertinent characteristics and experience.
"You have to be able to listen to competing interests and not rush to judgment, and to hold conflicting opinions in your head at the same time and helping the group come to resolution on challenges," he said. "You have to understand the need to work with others. You have to understand it's not about the credit – it's about getting the job done and you need to share credit with all the people who are working to make the community succeed."
The final decision by the committee to promote Rudin-Luria was made during an eight-hour meeting Aug. 13, Gross said. They were "inspired" by her ability to connect with all segments of the Jewish community – from interfaith families to the most religious – as well as other leaders.
"She said things that were inspiring," Gross said. "She talked about the strength of the community (and) the position that the Cleveland Federation and the Cleveland community holds in the national and the international scene. She wants to honor the past and the reputation of the community, but at the same time, she spoke about changing things, as appropriate, to meet the needs of the future."
Building a reputation
Rudin-Luria currently oversees the Federation's strategic planning, community development, allocations, governance and marketing functions. She has held positions of increasing responsibility across the organization, according to a news release. She joined the Federation in 2001 as a supporting foundations manager, endowment and foundations.
Rudin-Luria received her Bachelor of Arts degree in politics from Brandeis University in Waltham, Mass. She earned her Master of Science degree in social work from Columbia University's School of Social Work and her Master of Arts in Judaic Studies from the Jewish Theological Seminary of America, both in New York City.
She began her career as a project coordinator with UJA-Federation of New York City, the largest local philanthropy in the world.
She and her husband, Rabbi Hal Rudin-Luria of B'nai Jeshurun Congregation in Pepper Pike, live in Pepper Pike with their two sons, Jacob and Ari.
"I was supposed to live in Cleveland for three to five years, that was my husband's and my plan, and obviously we threw out that plan many years ago in order to stay in Cleveland," she said, adding the city's strong leadership and community professionals made it unique.
She said working with Hoffman was also a big reason she came to Cleveland and stayed. During her tenure with the Federation, she's focused on data-driven strategies to identify and meet community needs, which resulted in programming from the Federation's research into such needs include jHUB; the community's interfaith outreach program; the Cleveland Chesed Center, a kosher food pantry; and Jewish Family Service Association's Family Focus program, a project to help those struggling economically.
At the organization's annual meeting in April, Gross outlined the organization's strategic plan for the future, which focuses on making Jewish Cleveland more inclusive toward all segments of the increasingly diverse Jewish community and engaging those who are not currently involved – a plan Rudin-Luria was largely behind.
"She was one of the architects of the outreach strategy to people less connected to the community, and specifically to intermarried couples," Gross said.
Looking to the future
Rudin-Luria said she sought to be president because, "I believe that through this position I can have the largest impact on the Jewish people and the Jewish world."
She said during Hoffman's tenure, the Jewish community has shifted from one where "people felt obligated to give and to join and to participate, to a time of choice," which has created a difference in the president's role.
She said people in today's world increasingly want to sift through the "clutter and the noise in the world" and find purpose, which is an opportunity to connect more people to the Jewish world. Also, as more people become involved with Jewish Cleveland, community needs will also grow – meaning the annual Campaign for Jewish Needs needs to continue to grow in importance, along with its funds raised.
When asked how Rudin-Luria's vision for the Federation may be different than his own, Hoffman said, to him, it didn't matter – he just wanted to ensure "the right people were available to the Federation to move forward."
"I think she's well trained, she has good Federation judgment" Hoffman said of Rudin-Luria. "I think she is a people person. I think she understands the challenges facing our community, I think she has a deep commitment to our people here and abroad and I think she's a good problem solver."
Among the 18 "large" federations, as identified by the Jewish Federations of North America, only one other top executive is a woman: the Jewish Federation of Philadelphia's President and CEO Naomi Adler. Among leaders of major American Jewish institutions, Rudin-Luria will be one of about 10 women, according to data compiled by the Forward.
"It's a major accomplishment, or milestone, not only in Cleveland, but for the Federation nonprofit world as well when you look at the leadership evolution," said Rob Berick, the Federation's managing director of marketing and communications.
For Rudin-Luria, the goal is for her leadership to inspire others' involvement.
"The hope is that people are inspired to pursue careers as volunteers or professionals in the Jewish community – that people want to volunteer some of their time, talent and resources," she said.
---
Related Items