10/20/2020
Rudin-Luria Panelist at Virtual JFNA General Assembly
Article reprinted with permission from Cleveland Jewish News
by JANE KAUFMAN | STAFF REPORTER
Imagining a General Assembly for 2020 involved some reimagining as the location shifted from Chicago to a virtual platform for the Jewish Federations of North America.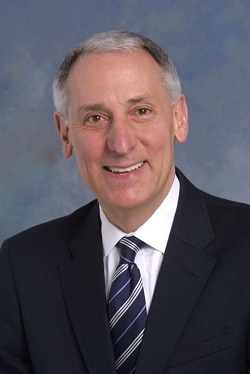 "This is not just a GA that was meant to be in Chicago," Eric Fingerhut, president and CEO of Jewish Federations of North America, told the Cleveland Jewish News. "We used this opportunity to create something entirely new."
Fingerhut said the virtual format will allow the General Assembly to have a greater reach, and there will be no financial barrier, as all participation is free.
"No matter how attractive you make an in-person conference, there's always going to be people who are not able to come," he said, adding he hopes as many people as possible will join the GA, which has the theme, "Come Together."
Two plenaries are planned: one called "Federation Together" and a second called "Jewish Together" for a broader audience.
There will be more than 75 workshops and cohort gatherings.
In addition, immediately following the two-day open General Assembly Oct. 25 and Oct. 26, the JFNA will hold its second FedLab Oct. 27, offered by invitation only.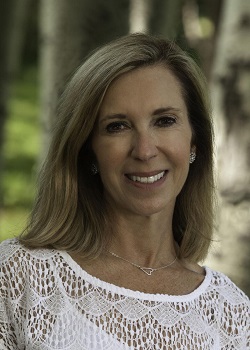 Moreland Hills resident Suellen Kadis is on the planning committee for the General Assembly and has been since its inception.
"We have over 6,000 people registered and expect to approach 10,000," Kadis wrote in an email to the Cleveland Jewish News. "It is so exciting to include all of the federations and all of our overseas partners so that we are truly incorporating the entire Federation system."
Kadis said she is particularly looking forward to hearing Robert Putnam, Harvard University professor and author of "Bowling Alone."
"The only disadvantage is that we won't be able to see all of our great friends in person," she wrote.
Erika B. Rudin-Luria, president of the Jewish Federation of Cleveland in Beachwood, will speak on a panel with Isaac "Bougie" Herzog, chairman of the executive of The Jewish Agency in Jerusalem, and Aliza Kline, co-founder and CEO of OneTable. The panel will address building connection and community in a post-COVID world.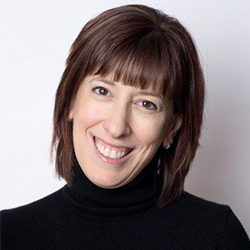 Rudin-Luria was chosen, Fingerhut said, for a few reasons.
"It starts with the fact that she's an extraordinary Jewish community leader," he said, adding that the Cleveland Federation's mobilization to the immediate needs of the Jewish community during the pandemic was particularly effective.
"Erika's an extraordinarily articulate thought leader," said Fingerhut, who has lived in both Greater Cleveland and the Columbus area. "What we're looking for is her vision as to what she sees next."
In an email to the CJN Rudin-Luria wrote, "The connections that create community are always changing, sometimes subtly and other times – like during a pandemic – dramatically."
She said the Jewish community has always put its values out front.
"I think the way our community responded to this current health crisis has re-established the power of 'we' in the minds of many," she wrote. "People are in need of connections in the face of physical distancing … and people really want to find a way to help (and not feel helpless). Volunteering to make 'caring calls' or delivering care packages to the elderly to make sure these cherished community members don't feel isolated or forgot is an example of our values in action."