05/19/2020
Saltzman Youth Panel Grants $43,000 for Community Needs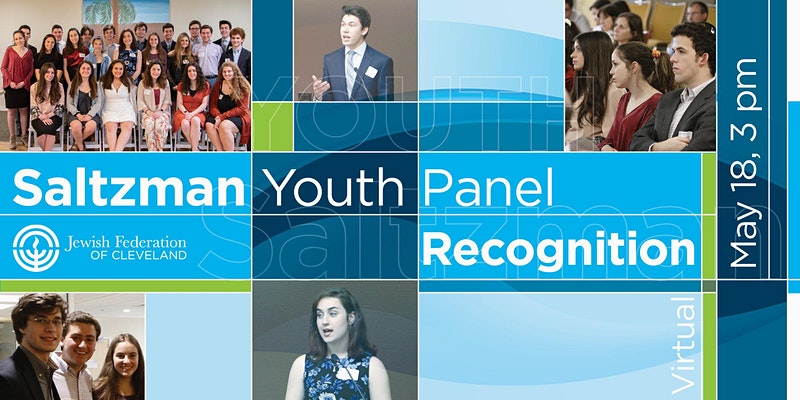 – Thirty nine Jewish high school juniors and seniors representing public and private high schools across Cleveland have come together to recommend grants totaling $43,000 to 13 organizations for crucial programs in the Jewish and general community through the Jewish Federation of Cleveland's 2019-2020 Maurice Saltzman Youth Panel.
Saltzman Youth Panel was established in 1998 through a generous gift from Shirley Saltzman (z"l) and her family in memory of the late Maurice Saltzman (z"l). The program perpetuates the goals of Maurice Saltzman, a past board chair of the Federation who cared deeply about educating the next generation of Jewish community leadership. Each year, a new Saltzman Youth Panel allocates up to $50,000 to worthy organizations – 85% of which are awarded to programs serving the Jewish community. The other 15% is awarded to non-profit programs serving the general community. Through this experience, the participants learn about the philanthropic process and responding to community needs.
Panelists Nathan Wieder, a junior at Fuchs Mizrachi School, and Eliana Goodman, a junior at Solon High School, presented the panel's recommendations to the Federation's Board of Trustees during a virtual meeting on May 18, 2020. Recommendations from the panel were unanimously approved by the board.
"The Saltzman Youth Panel is more than a simple selection of worthy programs to help fund," said Goodman. "It is about the Jewish community, the importance of the work we do, and the importance of community involvement and process."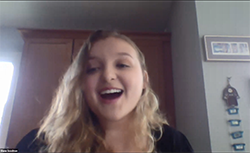 Among the grants were: $6,000 to Jewish Family Service Association (JFSA) to cover reliable transportation for individuals who are unable to drive due to mental health and/or physical disabilities, effects of aging, and/or insufficient income; $4,000 to the Jewish Agency for Israel – North American Council to provide scholarships for educational opportunities for mentors of the Youth Futures program for at-risk youth; and $2,000 to Rainey Institute to engage and lead children of homeless families in activities, provide support, and learning opportunities.
Prior to the Board of Trustees meeting, panel members and their families gathered for a virtual reception to celebrate their accomplishments. Federation President Erika B. Rudin-Luria congratulated the group on their successful collaboration and philanthropic spirit. Panelists commented on how much they learned about community needs, evaluation of grant proposals, and the struggle to prioritize needs when resources are limited.
Panel members, selected through a competitive application process, met seven times throughout the school year. They created a Request for Proposals, reviewed grant applications, learned about consensus decision making and, in the end, had a tremendous impact on programs and organizations which improve the lives of others.
To nominate a rising high school junior or senior for the 2020-2021 Saltzman Youth Panel, please contact Anna Novik at anovik@jcfcleve.org or 216-593-2844. Application deadline is September 4, 2020.