12/11/2014
Seiger Named Wolf Fellow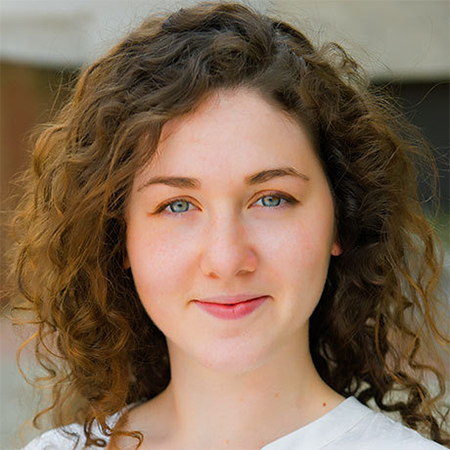 Rachel Seiger of Solon has been named the 2014-2015 Roslyn Z. Wolf Cleveland-JDC International Fellow and will participate in an unparalleled opportunity to spend one year abroad, making a difference in the Jewish community of Berlin. Seiger will volunteer at the JDC's Bambinim Family Center to develop creative programs and community development projects that engage Jewish babies, children, and their families.
Established in 2003 by the Jewish Federation of Cleveland, the American Jewish Joint Distribution Committee (JDC), and the JDC Entwine Global Jewish Service Corps, the Roslyn Z. Wolf Cleveland-JDC International Fellowship is part of the cohort of 26 young JDC Entwine Global Jewish Service Corps Fellows deployed around the world. The Wolf Fellowship was created in memory of Roslyn Z. Wolf, a Trustee for Life of the Jewish Federation of Cleveland, whose many decades of active and loving service helped improve the lives of thousands of Jews and continues to motivate volunteers. The fellowship is made possible through the generosity of her late husband Ambassador Milton A. Wolf and his children in honor of their late wife and mother.
"We're proud to have Rachel selected as the Wolf Fellow, joining the Global Jewish Service Corps this year, and lending her talents and enthusiasm to the Jewish community of Berlin," said JDC Entwine Executive Director Sarah Eisenman. "Young leaders like Rachel are putting into action our timeless value of mutual responsibility and are the future of strengthening Jewish ties worldwide."
Seiger graduated from The Ohio State University (OSU) with a bachelor of arts degree in theater with a specialization in movement and a minor in dance. During her junior year, Seiger spent a semester in Jerusalem where she studied at Hebrew University's Dance Academy, finding value in therapy and social activism through theater and other forms of alternative education. In her senior year, she participated in a research program called Shakespeare and Autism, working with middle school students through theater activities to expand their emotional awareness and communication. She also worked as a teaching artist at Columbus Children's Theatre to educate children and teens and foster their expression and imagination.
As a student, she volunteered with OSU Hillel in partnership with the National Relief Network, including a weeklong trip to a Florida community to repair homes and buildings. She served as a Masa Israel intern for OSU Hillel, where she connected students to internship and volunteer opportunities in Israel and planned programs for prospective participants and alumni on campus. Seiger worked as a Hebrew school tutor at Temple Israel and a garden educator and counselor at a Jewish summer camp.
"I am passionate about Judaism and it has shaped me into the person I am today," said Seiger. "Traveling, meeting, and collaborating with others, exploring new cultures, and giving back to Jewish communities are experiences that I am looking for in my post-graduate experience. The JDC Entwine Global Jewish Service Corps will allow me to combine all of my passions toward making an impact in a Jewish community that I soon hope to make a second home."
For more information or to apply for the JDC Entwine Jewish Service Corps, send a letter of inquiry to JDCGlobalService@jdcny.org or visit www.jdcentwine.org/jsc. The deadline to apply is December 15.
Check out the Clevleland.com article about Rachel's experience.