03/01/2022
Serendipitous or Beshert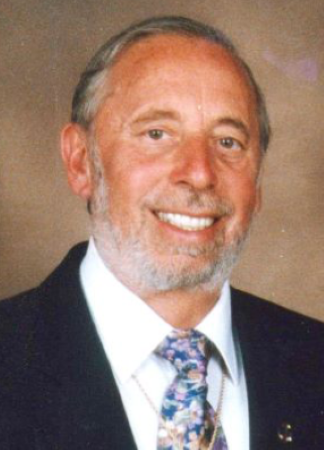 *BY CAROL WOLF

On a September day in 2017, I received a phone call from an elderly man with a European accent. He read an article I wrote in the Cleveland Jewish News about leaving a legacy and asked me to send information about including a bequest to the Federation in his will. I offered to bring him the information in person, and he gladly agreed to meet, warning me that he lived an hour away in Avon, Ohio. When I arrived, he insisted on treating me to lunch in his assisted living facility's bistro, the first of many tuna fish sandwiches we enjoyed together at St. Mary of the Woods. After chatting about what he hoped to accomplish with his gift, he began to share his story, and from there a wonderful friendship blossomed.
Erwin Froman was born in Romania (later Hungary) in 1929, one of 10 siblings. His father, an orphan with no education, was an excellent tailor who provided sufficiently for his family. Erwin's happy childhood came to an end when the family was taken from their home by the Nazis. Upon arrival at the first camp, Erwin was immediately separated from his parents, whom he never saw again. After the war, Erwin immigrated to the United States to live with an uncle in Lorain, Ohio. Two years later, he traveled to New Jersey to visit another uncle, a kosher butcher. Erwin learned the trade and fell in love with an American girl. Soon, he and his wife returned to Lorain to open their own butcher shop, which they maintained for decades. Erwin spoke lovingly about Myrna, who had recently passed away after 61 years of marriage.
In a subsequent visit, Erwin said the bequest would be $1 million and eagerly explained how a poor butcher with a fourth-grade education could afford to give such a generous amount to charity. When he had first opened his shop in Lorain, a customer came in and told him to buy a dilapidated house down the street as an investment. He took Erwin to the bank and helped him get a loan to buy the duplex for $9,000. Erwin then fixed it up and sold it. He continued investing in properties in his "spare time" while spending wisely and was very proud to have accumulated the assets to donate.
Erwin became emotional when he explained that he had yearned to graduate from high school, and, with encouragement and a study guide from his son Barry, he finally earned his GED on his 50th birthday.
During my visits to discuss the details of his gift, I learned more about Erwin, including that he was the lone Holocaust survivor in Lorain County; he often spoke to groups of non-Jewish students about his experiences at Auschwitz;  he sadly lost two sons at young ages; he was able to reunite with three sisters after the war; he carried a Torah with him when he came to the U.S.; and that he grew up in the same town as Elie Wiesel, whom he connected with decades later in a lengthy phone call sharing their similar experiences.
Within weeks, his will was finalized with a bequest for The Myrna and Erwin Froman Scholarship Fund. Soon after, Erwin changed his mind and within days fully funded the scholarship with appreciated securities. Erwin was delighted with the thank-you letters he received from the first two college students who benefitted from his generous gift. 
Erwin's only wish was to enable Jewish children to access a formal education, which he will now do for generations to come. This gift (based on the Federation's spending policy) distributed almost $50,000 in its first year. The guidelines we created together allocate half of the funds to college scholarships and half to Jewish day schools for tuition assistance.
At a visit later that year, Erwin informed me that he had been diagnosed with advanced lung cancer. He was actively "putting everything in order" and, again, shared how happy he was with the scholarship fund. He said he felt that the reason he was spared at Auschwitz was so he could do something good for the Jewish people. He shared how pleased he was that I came to visit that first time without question, knowing only that he was an elderly man who lived in an assisted living facility an hour from the Federation. I told him it was an honor to know him and that I would continue to share his story.
Erwin Froman passed away on August 24, 2020, but his legacy will live forever through his generous permanent scholarship endowment fund and the futures it will change, and through the telling of his story, which inspires us all to think about how our legacies can shape the lives of those who come after us.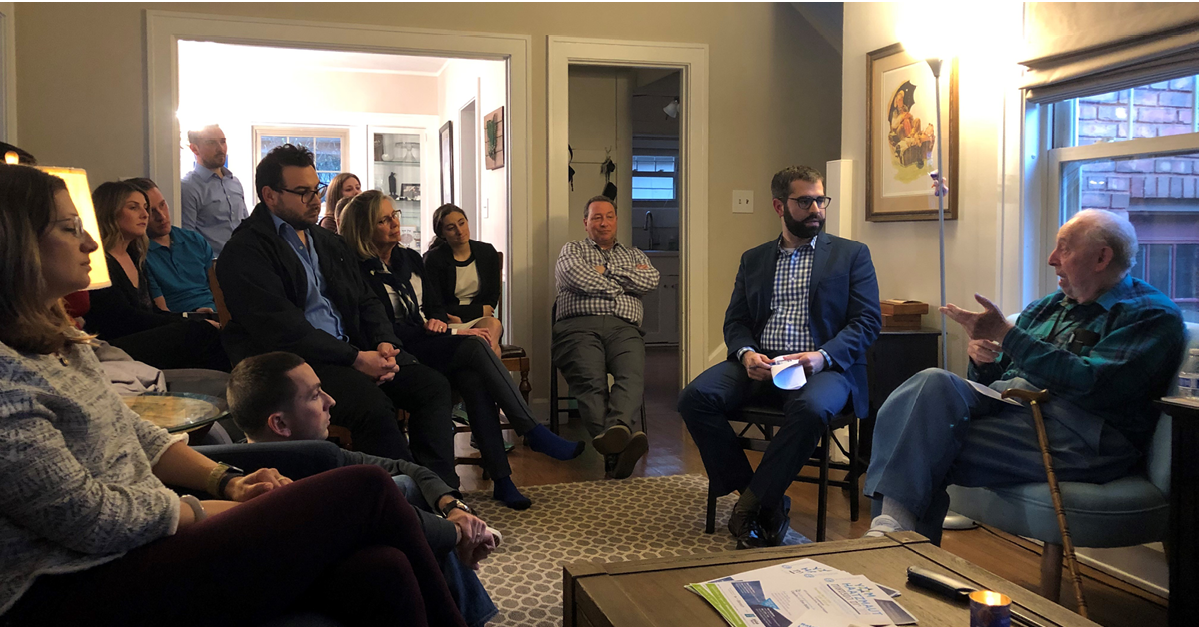 *Carol Wolf, the Federation's assistant vice president of planned giving and endowments, recalls getting to know the inspiring Erwin Froman.