01/15/2015
Shakshuka: A Traditional Israeli Dish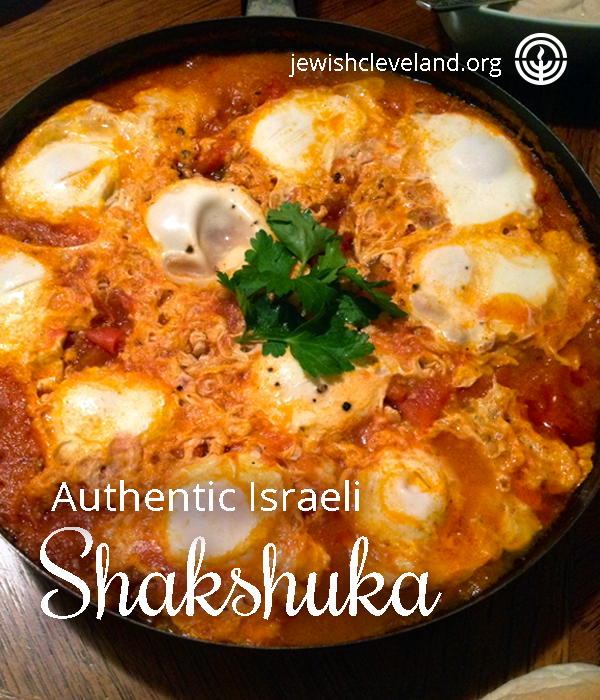 Check out this delicious Shakshuka recipe from our very own Shlicha (Israel Emissary), Danielle. She recently prepared this traditional Israeli dish during an Israeli culture night that she recently hosted at her home.
2 tablespoons olive oil
Two cloves of garlic
6 large tomatoes
Jalapeno
1 tablespoon sweet paprika
Salt
Black pepper
Eggs (4-8)
---
Heat the oil in a large skillet.
Finely chop the garlic, add garlic to oil, fry for 30 seconds.
Cut the tomatoes into large chunks, and 4 thin strips of jalapeno and add to pan.
Add paprika and salt, let the mixture simmer for 20-30 minutes.
Crack the eggs into the tomato mixture, add salt and pepper on the eggs.
Cover and simmer for approximately 10 minutes or until the whites of the eggs are no longer translucent.
**Eat with fresh bread and Tahini/Humus.
Thanks for sharing, Danielle!