01/31/2016
Gross Schechter: New Director, Creative Programs
Sheri Gross Named Director of Creative Programs at Gross Schechter Day School for 2016-2017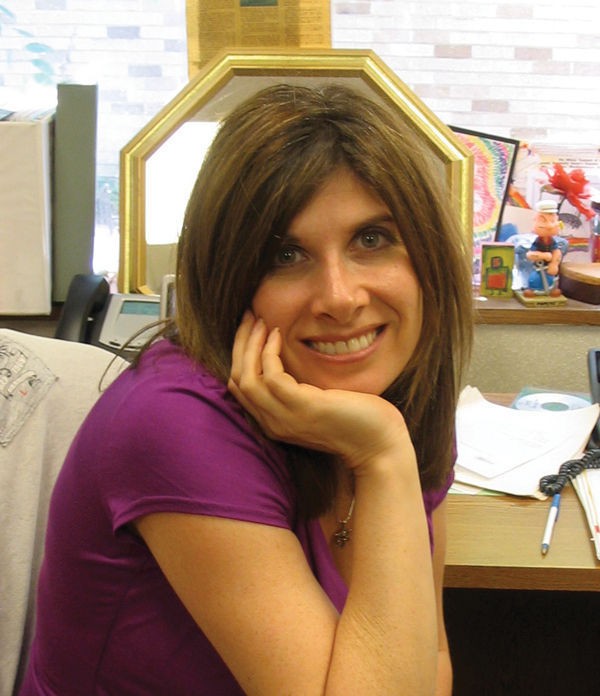 Article reprinted with permission from Cleveland Jewish News.
by Bob Jacob
Gross Schechter Day School is pleased to announce that Sheri Gross will join the faculty in a newly-created position, Director of Creative Programs, for the 2016-2017 academic year. In her new role, Sheri will be working in collaboration with the faculty and staff to develop new, creative Jewish and arts programming school-wide that spans the areas of tefillah (prayer), Torah study, Jewish holidays, rituals and more. Her role will be central in enhancing the vibrancy of Jewish life in our Schechter community. Students will also have the opportunity to work with Sheri on presentation skills, particularly in association with class programs and public speaking. Sheri will be a creative consultant for some of our existing community programs, such as Monday Fun Day, and will help develop new programming. Sheri will be working with all students, from the Early Childhood Program through Eighth Grade.
Sheri Gross has been serving as Director of Playmakers Youth Theatre at the Mandel JCC for over 20 years. She has been inspiring youth, helping children build their confidence and bringing joy to the lives of thousands of children through the arts. Sheri has three children, Alexis (a Schechter graduate), Aidan (a current eighth grade student at Schechter) and Ava (a current second grade student at Schechter) and is married to David Gross.
"We have been a proud Schechter family for the past 13 years. I have watched my kids become the best versions of themselves because of the incredible education and the values instilled in them at Schechter. I am so excited to become part of such a dedicated and creative team that is focused on empowering our kids to be confident, independent thinkers. I can't wait to work with the staff AND students to shake things up a little bit and have some fun together!," Sheri Gross.
Randy Boroff, Head of School at Gross Schechter, cannot wait to start working with Sheri. "We are delighted to welcome Sheri to the Schechter team! While Sheri and her family have been valued members of our community for many years, we are overjoyed that she will share her many talents with our students, staff and community, helping to develop new, creative programs that will truly enhance our Jewish life even more at Schechter. We know that all of our students will benefit tremendously from working with Sheri."
Gross Schechter Day School is now enrolling for the 2016-2017 academic year. For more information about all of our programs, please visit www.grossschechter.org.
---
Related Items