03/24/2015
Russian Professionals Visit Cleveland
Article Reprinted with permission from Cleveland Jewish News
By MICHAEL C. BUTZ | CJPC LIFESTYLES EDITOR
A group of 20 Jewish young professionals and supervisors from St. Petersburg, Russia, visited Northeast Ohio last week to learn about the region's Jewish community – and to take those lessons back home to help strengthen the Jewish community there.
One of them, 26-year-old Vera Mokravtcova, works for the United Jewish Family Service in St. Petersburg as a coordinator of volunteer programs. During her time in Northeast Ohio, she met with representatives from Jewish Family Service Association of Cleveland and Bellefaire JCB to learn things she can take back with her to St. Petersburg.
"It's interesting to see how another city in another country builds community. I hope to learn more about people who live, work and build community here," she said on March 11, two days into the group's visit. "I have my own plan, and we have a plan for our group. We want to build our community and improve relations between (Jewish) organizations."
Mokravtcova said that day her first trip to the United States already was going well.
During her stay, the graduate of the Russian Academy of Arts' St. Petersburg State Academy of Painting, Sculpture and Architecture, said she was also looking forward to brushing up on her English "and, of course, the Cleveland Museum of Art."
Organized by the Jewish Federation of Cleveland in partnership with the Russian Jewish Congress, the Jewish Agency for Israel and the American Jewish Joint Distribution Committee, this was the second such trip from St. Petersburg. A third visit preceded those but served as a pilot for the partnership.
Julie Jaslow Auerbach, Jewish Federation of Cleveland's director of overseas missions and education, oversees the Northeast Ohio end of the "St. Petersburg professionals" program, officially known as the Capacity Building Project. She likens the program to a weeklong internship for its participants, many of whom work as directors at kindergartens, camps, Hillels and other Jewish agencies in Russia.
"We saw the need here in Cleveland to help advance Jewish communal professionals in St. Petersburg," she said. "We felt with our St. Petersburg partners that to come here to get hands-on experience would help them to raise questions, think creatively about possibilities and open minds to different ways of thinking – and then help them chart the course for sustainability (in St. Petersburg)."
Yana Mirlana, 24, has taken part in all three visits from St. Petersburg, and this year, she's serving less as a participant and more as a program coordinator – as well as one of the group's translators.
Following her first visit, she said she was inspired to develop an online fundraising tool (JEFS.ru) to help support the city's Jewish community. Community fundraising in Russia, she explained, is often a challenge – unlike in Cleveland, where charitable giving has become part of the culture cultivated over the years by community leaders.
Mirlana said she's hopeful this year's group leaves Cleveland equally motivated.
"I think there's no chance not to be inspired by this trip," she says. "We're one community of worldwide Jews … and we hope to take some ideas from here and upgrade them for the Russian Jewish community."
Read more reflections from the participants: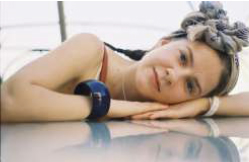 Participant's reviews:
Vera Mokravtcova:

"Participation in the Capacity building project already in the beginning was to bring a lot more than I expected. Culmination of the first months of the project is a trip to Cleveland, understanding how the Jewish Federation and various agencies work. It is very difficult to say what is more memorable, as all week was one big important event. Every meeting and every person was special and unique. Great thanks to all who were involved in theorganization of the trip and especially Julie Auerbach.
Being in Cleveland, we on the one hand were able to take a new look at our work in St. Petersburg, on the other hand to interact with each other and find new connections between our organizations.

Every day we were trying to find new ways of formulating our mission, goals, and ways we make decisions. And for sure now I have a second home and a true family in Cleveland. Thank you for thisexperience."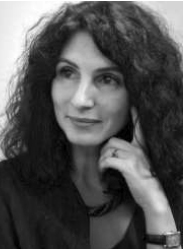 Irina Pismichenko:

"Thanks for a trip to Cleveland! I was able to get a valuable experience in building relationships within the Jewish community, to get new knowledge related to the financial component of successful projects. To find many new ideas how I can use the potential of my organization and new opportunities for development. During the internship ideas for new projects were created, I hope in the near future this ideas will come real. Special thanks for the excellent organization of the event and a warm and friendly atmosphere!"