10/30/2017
$1,119,103 Raised at Super Sunday!
The Power of Community: $1,119,103 Raised at Super Sunday!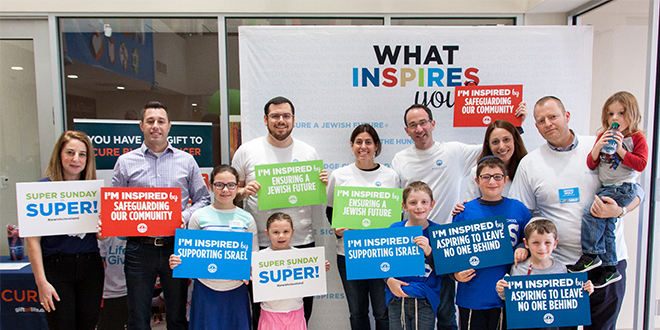 The numbers are in: Thank you to the nearly 1,000 volunteers and 1,400+ donors who collectively raised more than $1.1 million at Super Sunday – Jewish Cleveland's single largest one-day giveathon of the year!
"Super Sunday brings everyone together. When you walk into the room on Super Sunday, you immediately feel a sense of community. It's a special day for everyone from all generations," said Mitch Wolf, who co-chaired the event with his wife Laura, alongside Ezzie Goldish, Erica and Anthony Lazzaro, and Allison and Jason Wuliger. Thank you for your leadership!
If you missed your chance to take the call and make a gift on Super Sunday, it's not too late to help! Help build a better tomorrow by donating today.
Visit us online to learn more about the 2018 Campaign for Jewish Needs and watch this year's inspiring video.
---
Related Items