04/21/2016
Support Houston Flood Relief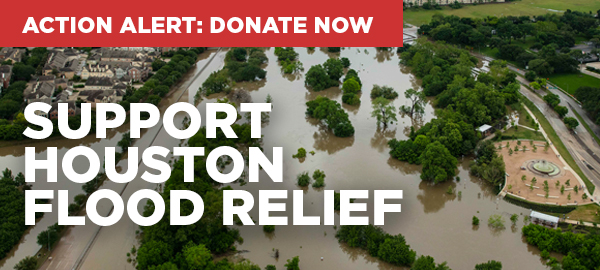 The city of Houston and nine surrounding counties were hit this week with extensive flooding, including areas where the Jewish community is concentrated. One to two feet of rain fell in a very short time, completely overwhelming bayous and streams in the area and rain is continuing to fall. It is expected that the damage will surpass the range and severity of last year's Memorial Day weekend flood.
Many in Houston who have spent most of the last year putting their lives back together have now been hit again. It will take a few days before the full extent of damage can be quantified but the level of destruction is already evident.
Our international partner, Jewish Federations of North America (JFNA), has opened a national mailbox for donations to support relief efforts in Houston. Funds will be administered by the Houston Jewish Federation in partnership with its Jewish Family Service Agency to support both the Jewish and general community. The Jewish Federation of Cleveland's own Endowment Fund is also authorizing an emergency grant to aid victims.
100% of all contributions will be allocated directly to provide humanitarian aid to victims and their families.