05/08/2020
Take a Moment to Celebrate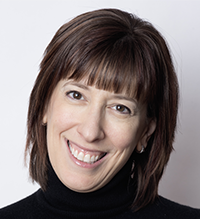 What day is it today? It is not Groundhog's Day – although it feels like it. We are in the middle of counting the Omer, which began on Passover and marks the days of wandering the desert from Egypt to Sinai. It is a heavy time – with traditions similar to a time of mourning. Yet in the midst of it all, there is one day – Lag B'Omer – where restrictions are lifted and barbecues (celebrations) ensue.
In that spirit, I'd like us to take a moment to celebrate.
Let's celebrate and thank our frontline workers at area hospitals as well as those serving the most vulnerable and at-risk members of our community – at Bellefaire JCB, Jewish Family Service Association, Menorah Park, and Montefiore. Today, when we cannot be physically present for our loved ones, these staff are stepping in as family. Many of our agency staff face significant challenges keeping themselves and the people they serve safe. So, this week we had 25,000 N95 masks and over 2,200 grocery/gas gift cards delivered to these agencies to make sure these dedicated and talented individuals know how much we appreciate all that they are doing – and that we are here to support them. If you would like to help support our community's fight against the COVID-19 crisis, you can make a contribution to our Coronavirus Emergency Relief Fund here.
We also should celebrate the exceptional work of our local beneficiary agency leadership, who just this week met with Terry Allan, Cuyahoga County Health Commissioner, to make sure that they are learning and acting in real time to address health and safety concerns. Their tireless devotion to their students, clients, residents, and staff have enabled us to quickly respond to the pandemic and keep our community open when so much around us had to close.
On May 14, we will have the opportunity to celebrate our volunteers, donors, and leaders at Federation's Annual Meeting featuring the insightful Dr. Erica Brown, who will look at the wisdom of our tradition, reflect on what we've learned about ourselves, and frame ways to positively move forward together. We will also celebrate Enid Rosenberg's leadership in the Jewish and general community as the recipient of the Charles Eisenman Award, which is Federation's highest honor for a civic leader. I hope that you can join us for this special evening of gratitude and celebration.
Stay home, stay healthy, and stay in touch.
Shabbat Shalom,
Erika B. Rudin-Luria
President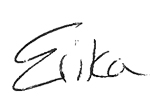 P.S. To make caring calls to our older community members so they don't feel so isolated at this time, click here. If you or someone you know is struggling, please contact Access Jewish Cleveland at 216-292-4636 or online. We are here for you.