11/06/2020
Teens Making a Difference: Saltzman Youth Panel Blog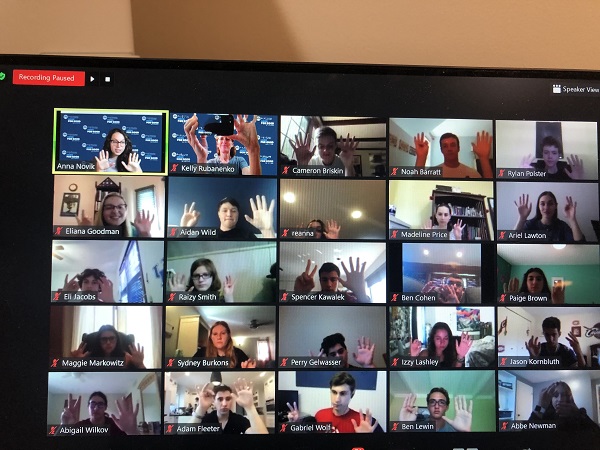 Blogs from the 2020-2021 Saltzman Youth Panel
The Jewish Federation of Cleveland's Saltzman Youth Panel program educates Jewish Cleveland students about the philanthropic process and responding to Jewish and general community needs. The panelists, made up of high school juniors and seniors, recommend the distribution of up to $50,000 in grant funding to worthy programs in the Jewish and general communities. Through this program, participants develop their leadership and group consensus building skills as they learn about the community decision-making, leadership, and most importantly, tzedakah.
This year's Saltzman Youth Panel is taking place in a virtual setting, and a result, we were able to welcome a larger group of 45 panelists!
Hear about their experience by reading their blog posts below:
by Sydney Burkons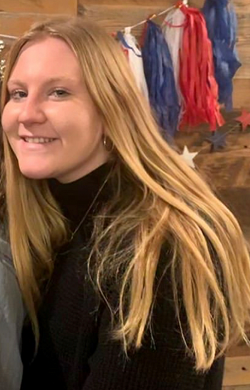 Sunday, October 18 was the second session of the Saltzman Youth Panel and it was especially exciting because it also happened to be Super Sunday. I have been fortunate enough to attend Super Sunday in person with my BBYO chapter, Chaia BBG #220, so this year I was able to compare both circumstances, online and in-person. I was completely blown away by how smoothly and organized the transition was from in-person Super Sunday to online Super Sunday. The technology was easy to use and extremely effective. I even think that certain features of online Super Sunday, such as the online pledge card system, should be implemented into the future Super Sundays.
I am constantly acknowledging how grateful I am and many other Jewish teens are to make a difference like this in our community. Important values of Judaism such as Tikkun Olam and Tzedakah are so deeply cherished in the Jewish religion and tradition. On Super Sunday I reflected on how much of a difference I could make by sending one text, email, or call. As teens, we must learn about how important Tikkun Olam is in our community, and take advantage of wonderful opportunities such as Super Sunday and Saltzman Youth Panel.
Although unfortunately I was unsuccessful in getting members of the community to pledge, was able to contribute my own pledge to the Federation. To me making my pledge was even more impactful. In my opinion, to be able to ask others to give is an important task, but having the ability to make your difference in your community is beyond honorable. Since I was in 8th grade I knew I wanted to be a part of the Saltzman Youth Panel. I attended Mandel JDS, where they briefly explained this wonderful opportunity where teens can make such a difference in others' lives. Automatically, I knew that this was something I would love to be a part of so when the time came around for me to apply I was extremely excited.
I am looking forward to all of the next Saltzman Youth Panel sessions! I am very eager to learn about all of the other organizations the other panelists have interviewed. Just recently I was lucky enough to speak to my amazing organization and I am beyond excited to go through the process of allocating money! The lessons you learn during the Saltzman Youth Panel go beyond your adolescent years. I am confident that these skills of leadership, philanthropy, and successful collaboration will positively affect me in my career and years to come.
Sydney Burkons is a junior at Beachwood High School. Sydney belongs to Park Synagogue. She is a member of ONR BBYO and currently serves as Regional Mazkirah (vice president of social media and communication). As Regional Mazkirah she manages social media and communication for 600 teens in the Greater Cleveland Area. Sydney participates in Beachwood Varsity Lacrosse and is also the president of Cleveland's Glamour Gals chapter, a national charity created to help combat elder isolation.
---
Check back on this page throughout the year to read more blog posts by our 2020-21 Saltzman Youth Panelists!