12/24/2020
Teens Making a Difference: Saltzman Youth Panel Blog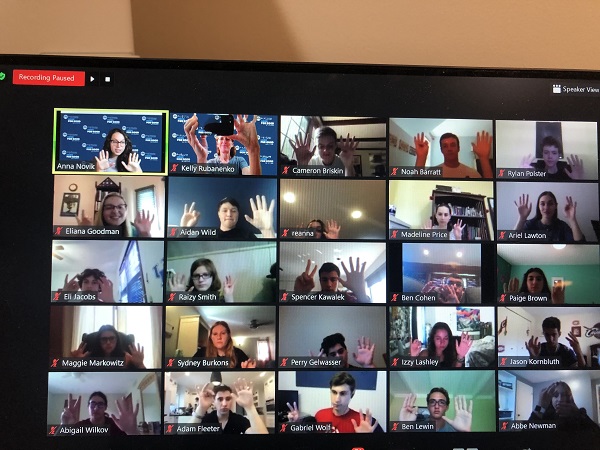 Blogs from the 2020-2021 Saltzman Youth Panel
The Jewish Federation of Cleveland's Saltzman Youth Panel program educates Jewish Cleveland students about the philanthropic process. The panelists, made up of high school juniors and seniors, work together to understand various community needs and then make a formal recommendation to the Federation's Board of Trustees on how to distribute up to $50,000 in grant funding. Through this program, participants develop their leadership and group consensus building skills as they learn about the community decision-making and most importantly, tzedakah.
This year's Saltzman Youth Panel is taking place in a virtual setting, and a result, we were able to welcome a larger group of 45 panelists!
Hear about their experience by reading their blog posts below:
---
At a recent session of the Saltzman Youth Panel, the cohort presented their research about the Jewish Federation of Cleveland's beneficiary agencies. After learning about these organizations, panelists shared their responses to the question, "Why do Jewish Federation's beneficiary agencies matter to the community and to you?"
Read a few of their responses below:
@AKIVA
"Akiva is a vital part of many teens' Jewish identity. As someone who has participated in a multitude of their programs, I have experienced first-hand the passion they ignite within teens. They are the people who get the youth really involved with Israel and Judaism in order to ensure the strong support of the community in the future."
"Focuses on Jewish education enrichment through programming and advocacy."
BELLEFAIRE JCB
"Bellaire is saving the lives of so many families and children that would lose their way if it wasn't for this organization. It helps these people stay on track and unlock their potential to incorporate into the community."
"I think that this is such an amazing organization that helps so many children and families."
CLEVELAND HILLEL FOUNDATION
"Provides programing for Jewish college students away from home. Shabbat experiences, summer internship programs, and Holocaust remembrances programs to connect Jewish students."
"Offers programs to incorporate college students within the Jewish community and gives them a path in their Judaism, and gives them opportunities with internships and community events."
FUCHS MIZRACHI SCHOOL
"Shapes students into strong, well developed, Jewish leaders."
"An important co-ed orthodox school focusing on a dual curriculum of Jewish and secular education."
GROSS SCHECTER DAY SCHOOL
"I attended Gross Schechter. It's a great school and I feel like it really prepared me for the future."
"From preschool until the fifth grade I attended the Gross Schecter Day School and it really laid the foundation for my Jewish identify. It is crucial for kids to be surrounded by Judaism in order to build a lifelong connection to it, especially for those who are in the conservative or reform communities and don't necessarily engage with intense Judaism daily."
HEBREW ACADEMY OF CLEVELAND
"Develops strong, well developed students who learn with incorporated Jewish values, and serves the community with dozens of programs including mentorships."
"An Orthodox Jewish Day School with a goal to provide students with a love of Judaism, G-d, and Israel. They help refugees and provide education to any Jewish student who wants. It's admirable."
HEBREW SHELTER HOME
"For those who live an at-risk life, these shelters are the reason they get back on track and can get back to the lives we take for granted. The incorporation of Judaism into this shelter is another saving grace for those who need it. Judaism is so powerful – powerful enough to truly change lives. The Hebrew Shelter Home truly gives people who need it the opportunity to experience it."
"Helps Jews in need get back on their feet. It is important to lift each other up when needed."
HILLEL AT KENT STATE UNIVERSITY
"Jewish life on a college campus is crucial for Jewish young adults to hold on to their Jewish identities. Without Hillel and the programs it provides, many people would have no connection to Judaism."
"I think that this is an amazing organization and I want to be a part of it when I am older."
JEWISH EDUCATION CENTER OF CLEVELAND
"The JEC is vital in any form of Jewish education throughout the Cleveland area. Without their work, so many educational opportunities that are taken for granted wouldn't exist, and the passion for Judaism in Cleveland simply would not be nearly as strong."
"Funds Jewish educational programs to expand knowledge of teachers, students, and kids with special needs so they can have Jewish experiences."
JEWISH FAMILY SERVICE ASSOCIATION
"Safety net for Cleveland Jewish community, and something in the background that is not well known but is very important."
"The JFSA helps people get back on their feet no matter their situation. They don't discriminate, they help those who aren't Jewish, and they continue to work upon expanding their resources to provide the best aid possible to clients."
JEWISH FEDERATION OF CLEVELAND
"Takes care of the Jewish community both at home and abroad, serving everyone from children to Holocaust survivors."
"The Jewish Federation is so supportive for the whole entire community. The Federation is the backbone of the community."
JOINT DISTRIBUTION COMMITTEE
"Around the whole world, the JDC helps so many people EVERYWHERE – it has a really big impact."
"The JDC provides relief for Jewish communities worldwide. We are fortunate enough to live in a community that has a very powerful Jewish community and one in which we are accepted. However, that is not the case for many people worldwide and the JDC works towards providing that reality to others."
MALTZ MUSEUM OF JEWISH HERITAGE
"The Maltz Museum is an agency keeping the history of the Jewish people alive within Cleveland. More so, it connects the Jewish community with other matters that are present in today's society as well."
"This museum is extremely important not only in remembering of Jewish culture and history but also they work with other organizations to stop discrimination."
MANDEL JEWISH COMMUNITY CENTER
"The JCC is a tangible place for people to come together just to know that they are Jewish. It supports many different organizations with a space to carry out Jewish programs and build Jewish connections."
"I love the JCC! It's so important for communities, BBYO, health and so much more."
MANDEL JEWISH DAY SCHOOL
"Serving pre-school through 8th grade, they offer challenging curriculums integrating Jewish values into the education and serves the community with its special education programs among a multitude of other things."
"I am an alumnus from this school it so important to me."
MENORAH PARK
"One of the Jewish values is to respect your elders. Our elders are the reason we have our Judaism today. They have carried it down from generation to generation and we must treat them with the care they have shown the Jewish community throughout their lifetimes."
"Really helps take care of older people in the community, I've volunteered at Menorah Park and see how much it helps the community."
MONTEFIORE
"Provides health care services to people who need it. Offers individualized care in their building or in your home and maintains high quality of life for aging people in the Jewish community."
"Personally, I have a connection with Montefiore because my grandmother was there, but it is also just a great place and has so many programs that really help its residents."
---
by Sydney Burkons
Sunday, October 18 was the second session of the Saltzman Youth Panel and it was especially exciting because it also happened to be Super Sunday. I have been fortunate enough to attend Super Sunday in person with my BBYO chapter, Chaia BBG #220, so this year I was able to compare both circumstances, online and in-person. I was completely blown away by how smoothly and organized the transition was from in-person Super Sunday to online Super Sunday. The technology was easy to use and extremely effective. I even think that certain features of online Super Sunday, such as the online pledge card system, should be implemented into the future Super Sundays.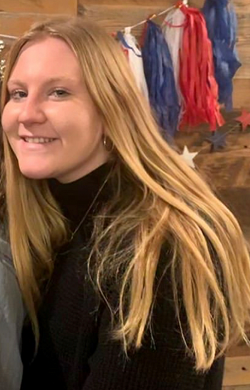 I am constantly acknowledging how grateful I am and many other Jewish teens are to make a difference like this in our community. Important values of Judaism such as Tikkun Olam and Tzedakah are so deeply cherished in the Jewish religion and tradition. On Super Sunday I reflected on how much of a difference I could make by sending one text, email, or call. As teens, we must learn about how important Tikkun Olam is in our community, and take advantage of wonderful opportunities such as Super Sunday and Saltzman Youth Panel.
Although unfortunately I was unsuccessful in getting members of the community to pledge, was able to contribute my own pledge to the Federation. To me making my pledge was even more impactful. In my opinion, to be able to ask others to give is an important task, but having the ability to make your difference in your community is beyond honorable. Since I was in 8th grade I knew I wanted to be a part of the Saltzman Youth Panel. I attended Mandel JDS, where they briefly explained this wonderful opportunity where teens can make such a difference in others' lives. Automatically, I knew that this was something I would love to be a part of so when the time came around for me to apply I was extremely excited.
I am looking forward to all of the next Saltzman Youth Panel sessions! I am very eager to learn about all of the other organizations the other panelists have interviewed. Just recently I was lucky enough to speak to my amazing organization and I am beyond excited to go through the process of allocating money! The lessons you learn during the Saltzman Youth Panel go beyond your adolescent years. I am confident that these skills of leadership, philanthropy, and successful collaboration will positively affect me in my career and years to come.
Sydney Burkons is a junior at Beachwood High School. Sydney belongs to Park Synagogue. She is a member of ONR BBYO and currently serves as Regional Mazkirah (vice president of social media and communication). As Regional Mazkirah she manages social media and communication for 600 teens in the Greater Cleveland Area. Sydney participates in Beachwood Varsity Lacrosse and is also the president of Cleveland's Glamour Gals chapter, a national charity created to help combat elder isolation.
Check back on this page throughout the year to read more blog posts by our 2020-21 Saltzman Youth Panelists!