08/26/2022
Teenshinim Spend Summer at Schechter in the Sun Camp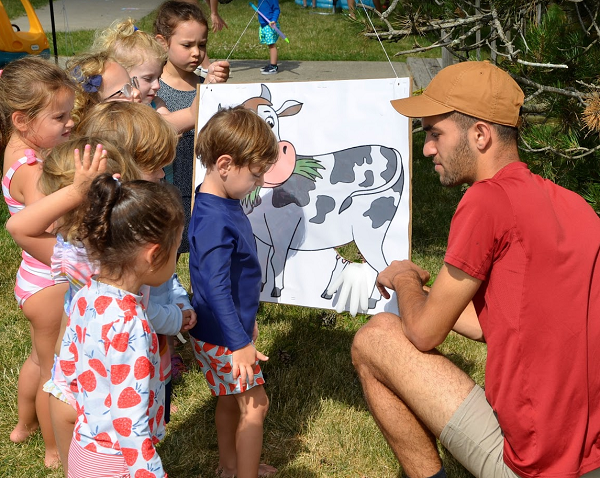 Article reprinted with permission from Cleveland Jewish News
The Cleveland Jewish community welcomed six Teenshinim from the Israeli community of Beit Shean/Valley of Springs in early July – the first delegation from Israel to Cleveland in more than two years. The Teenshinim is a program for high school juniors interested in applying for a year of service in North America or Israel.
The Jewish Federation of Cleveland in Beachwood partnered with Gross Schechter Day School's Schechter in the Sun camp to give the teens an opportunity to connect and build relationships with the children participating in the camp, according to a news release.
"It was an honor to have hosted these dynamic high school students from Beit Shean/Valley of Springs and strengthening Jewish Cleveland's partnership with our sister community in Israel," Gross Schechter Head of School Ginny Galili said in the release. "The Beit Shean high school students eagerly jumped in and made a difference to our campers and camp staff. We are very grateful to the Jewish Federation of Cleveland, the Jewish Education Center and the Beit Shean partnership leadership team for this special and unique opportunity."
The teens also visited locations in the Cleveland Jewish community, including The Temple-Tifereth Israel in Beachwood, Oheb Zedek Cedar Sinai Synagogue in Lyndhurst, Jewish Discovery Center in Lakewood, Cleveland Chesed Center in Cleveland Heights, Camp Wise in Claridon Township and the Maltz Museum of Jewish Heritage in Beachwood, as well as a branch of the Cuyahoga County Public Library that has held a relationship with Beit Shean for many years.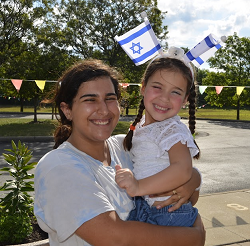 Two veteran Cleveland ShinShinim guided the teens throughout the 10-day trip.
"This year has been an amazing experience for us and Cleveland has become our second home," said Eshkar Kates, one of the current ShinShinim and chaperones, in the release. "We welcomed the opportunity to show off this home and share what a special community Cleveland is. With this group of potential ShinShinim, we wanted to help guide and instruct them, make connections, and share ideas that we've developed over the last year – all so we can help them."
Avigail Botnik, the other ShinShinit and chaperon, said in the release, "Each and every one of the teens is so special, and the group together was fabulous. We were so glad to spend the week guiding them, and we hope that Cleveland is lucky enough to welcome one of them back some day."
Mark Holz, chair of Federation's Beit Shean committee, said in the release, "Over the years, the ShinShinim program has been a powerful catalyst for creating deeper connections between kids in Jewish Cleveland and Israel, as well as between young Israeli adults and the diaspora in North America. We are thrilled to see this program expand with the creation of Teenshinim and look forward to hosting more teens from Israel here in the future."