08/05/2016
The Art of Making Israeli Salad
Young adults gather to learn art of making an Israeli salad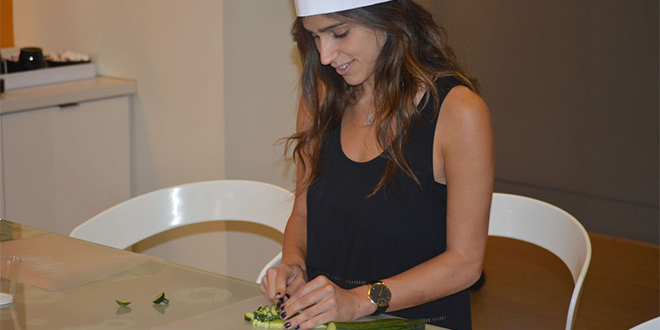 Article reprinted with permission from Cleveland Jewish News.
By Jonah L. Rosenblum
The 20 young adults who gathered at Adcom Cleveland July 26 were perhaps no different than the young professionals who filter through the modern, stylish downtown office every day.
Except that these guests gathered to learn how to make Israeli salad – and then compete in groups to see who could make the best one during Chopped! Israeli Style.
The preparation itself was fairly simple. Danielle Or Asif, who does similar events for the Jewish Federation of Cleveland, showed the group how to dice Persian cucumbers and tomatoes, and chop onion and fresh parsley. The salad was topped with extra virgin olive oil, fresh lemon juice, salt and ground pepper.
She said that such "fun activities" help in her mission of "connecting young people to Israel" – in this case, literally giving them a "taste of Israel."
"They have a good experience of Israel," Asif said, explaining the event. "Of course, we encourage them to come to more events."
---
Related Items