05/10/2023
The Cabinet Experience: From Cleveland to Budapest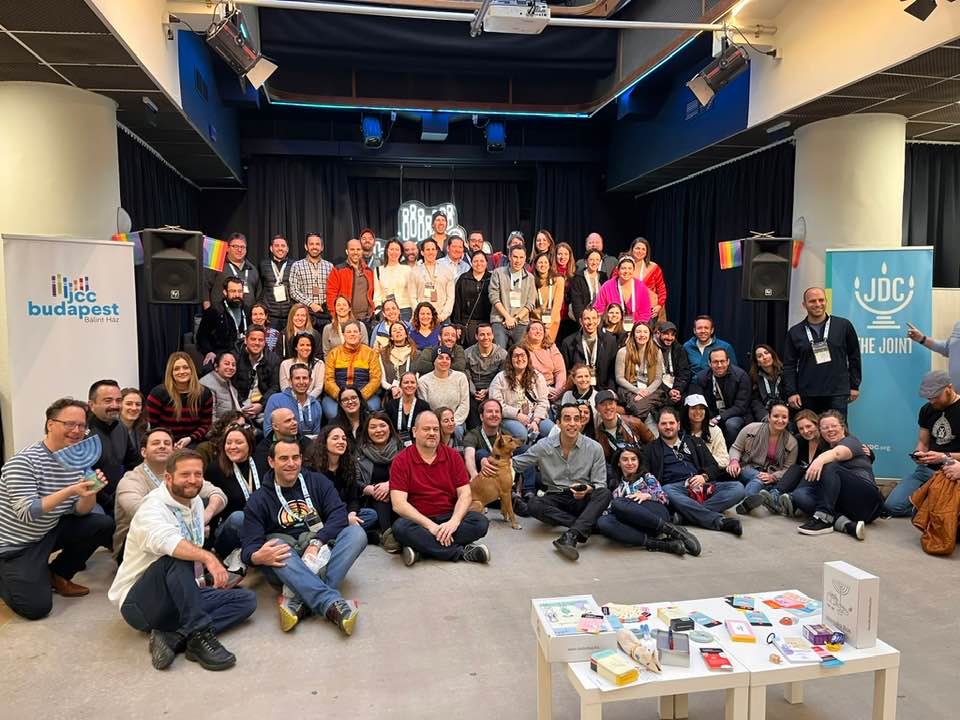 "It's hard to put into words what this opportunity has provided to me. Cabinet has given me the tools to succeed personally, professionally, and philanthropically."
-Elissa Wuliger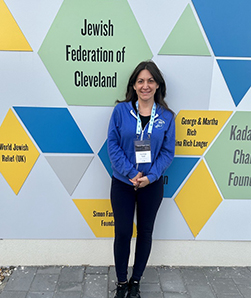 For the past six years, Elissa Wuliger has taken her passion of giving back not only to the Jewish Cleveland community, but also to the national and international Jewish community. Elissa is a member of Jewish Federations of North America's National Young Leadership Cabinet*. "Cabinet" is the premier leadership and philanthropic development program of the Federation movement for young adults who have proven leadership potential and commitment to strengthening the Jewish community.
"Joining Cabinet is one of the best things I've ever done in my life," said Elissa. "You're with a group of people who you have so much in common with. These are all accomplished and gifted people, and you learn something from them every day. It's hard to put into words what this opportunity has provided to me. Cabinet has given me the tools to succeed personally, professionally, and philanthropically."
Jewish Cleveland's other current Cabinet members are Jay Chernikoff, Barry Guttman, Adam Jacobs, Shoshana Dessler Jacobs, Justin Kadis, David Roth, Allison Wuliger, Elissa Wuliger and Sarah Zimmerman. Part of being on Cabinet includes an overseas mission to see the impact our Federation support makes on other Jewish communities around the world. This past spring, Elissa Wuliger, Barry Guttman, and Adam Jacobs traveled to Riga, Latvia and Budapest, Hungary.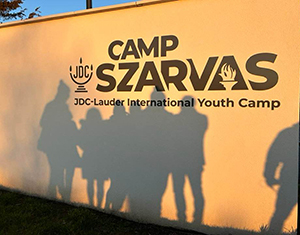 "The purpose was to see the destruction of these two cities, post WWII – and the efforts to rebuild these two communities. We were able to learn and see first-hand how our Campaign dollars are making a difference," said Guttman. "It's the people on the ground who are making a difference; they're working tirelessly to make sure our global Jewish community survives."
"Being part of Cabinet provides a sense of belonging and support," Jacobs added. "We learned from everyone on this mission – ourselves, the other members of Cabinet, and the Jewish people in Riga and Budapest."
Cabinet provides members the chance to have those real conversations about the future of Jewish communities. "We're the ones who are going to be leading Jewish Cleveland in the future," added Guttman. "This is our opportunity to talk about these issues. So why join Cabinet – it's all about community building and relationships. I'm taking these stories home with me and discussing it here in Cleveland. That's the most important part of Cabinet."
"Our leadership roles in Jewish Cleveland will play a crucial role in bringing about positive change around the world," said Jacobs. "Cabinet is teaching us how to create that pipeline for professional leadership roles in our own community. As our world becomes increasingly interconnected and complex, it's our job as leaders to be able to adapt to these everyday changes. Cabinet helps give us that opportunity to listen and understand the needs and concerns of our community members – here in Cleveland and around the world – to inspire and mobilize others towards a shared goal of building a better society."
*Founded in 1963, Cabinet is the premier leadership and philanthropic development program for the North American Jewish Community. Cabinet trains, networks, and inspires the most promising young volunteers for positions of leadership at the highest levels of Jewish communal life. During this five-year program, members establish a peer group, share best practices, brainstorm, troubleshoot community challenges, and bring their ideas and strategies home to grow our communities. Cleveland is home to nearly 100 Cabinet alumni.
Interested Clevelanders are encouraged to please contact Jessie Bruder to learn more about National Young Leadership Cabinet at jbruder@jewishcleveland.org or 216-593-2869.

Applications are due May 19, 2023.