01/01/2016
This is My Legacy: In My Own Words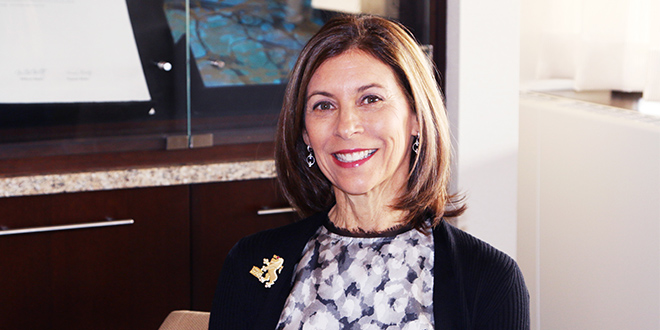 by Penny Greenberger
The best part of being born and raised in Cleveland is my deep sense of generational attachment to the Jewish community. My parents and grandparents set an example for me to give generously of time, talent, and resources. My commitment of giving back to the community is what motivates me to be a Jewish philanthropist.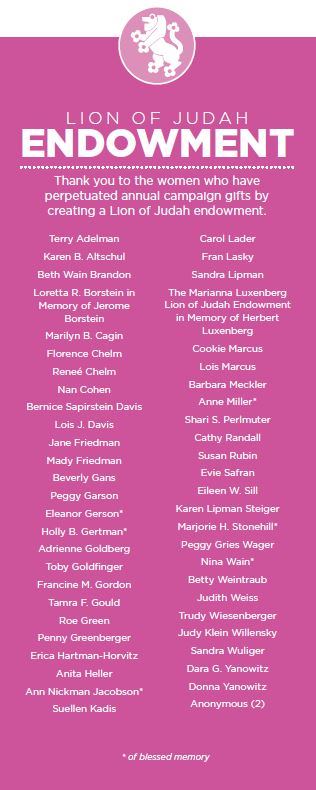 It is with such pride that my husband Bob and I continue the legacy of tzedakah. I'm thrilled to see my three children: Abbie, Jordan, and Josh carry on the same Jewish values and traditions with their families. I owe a million thanks to my parents Eleanor and Harry Schwartz for trusting me to make my own decisions.
After a lifetime of either working or volunteering in the Jewish and general community, I have the utmost confidence and faith that the Federation will utilize these funds to the maximum potential. I am proud to be able to make a difference in the Campaign for Jewish needs as a Lion-level donor.
"I care about the future of Cleveland's Jewish community."
I've always felt the Federation has its pulse on the needs in the community and abroad. Therefore, this Lion Endowment is a way for me to ensure the success of the programs and services in perpetuity. After carefully discussing this with our financial planner I am happy that we were able to work together with Federation staff to make this legacy gift come to fruition.
My advice for someone considering leaving a legacy gift is to talk with the professionals they work with and also contact the Federation staff. They can provide you with the many options available so your gift can perpetuate beyond your lifetime. Leaving a lasting legacy is one of the things I value the most.
* Lions of Judah are women who make individual gifts of $5,000 or more to the annual Campaign for Jewish Needs.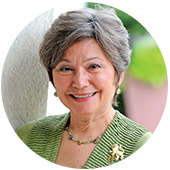 Meet Hedy Milgrom
Interested in creating a Lion of Judah Endowment? Contact Hedy Milgrom at 216-593-2850 or hmilgrom@jcfcleve.org.
---
Related Items