09/23/2022
Through Tzedakah, We Enhance Jewish Lives, One by One
Article reprinted with permission from Cleveland Jewish News
Beth Wain Brandon | SPECIAL TO THE CJN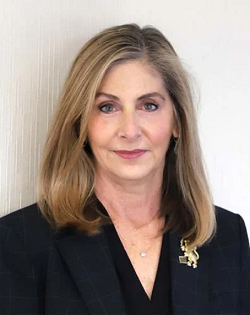 At this time of year, life in Jewish Cleveland feels deeply infused with power and meaning. As we approach the High Holy Days, everything is changing around us in a series of transitions – the season turning from summer to fall, another year ending and beginning, and, for many, the start of a new school year.
Amid all these changes are moments of reflection as we re-examine the ties that bind us, our promises to one another, our responsibilities, and our commitments. All this makes it a natural time to launch and support Jewish Cleveland's annual Campaign for Jewish Needs.
For my family, this special time of year has always been enhanced by our participation in the campaign. My father passed onto us the lasting impressions of federated giving in the face of hardship. Even when he didn't have much, he shared with the Jewish community. The lesson he encouraged us to embrace is that there are always people in more need than ourselves, and through tzedakah, we enhance Jewish lives, one by one.
As I follow in my father's footsteps 30 years after he chaired what was then called the Jewish Welfare Fund Appeal, I am honored to carry on my family's tradition of philanthropy and service to our community as chair of the 2023 Campaign for Jewish Needs. I could not help but feel my dad's presence as we launched this year's Campaign with the first Super Sunday Kickoff, where we all came together to enjoy games, activities and sweet treats; volunteer; and joyfully give back to our community.
The Campaign for Jewish Needs supports our community in Jewish Cleveland at every age and stage of life. Campaign dollars provide critical funds to 35 agencies and programs here at home, across our country, and in Jewish communities around the world. Our collective generosity helps our community care for their aging parents, educate their children, find food and shelter when in need, feel safe and secure, and so much more.
The campaign is also about sharing and honoring our stories. We need to talk about how resilient this community is as it faced incredible financial hardship during the pandemic. We need to use our voices to stand up to rising antisemitism. We need to continue to talk about the many ways we are supporting our partners in Israel, Russia and Ukraine who are helping those displaced by war or living in poverty.
This year, everyone can double the impact of their gifts to bring help and hope to thousands of fellow Jews who face hardship, longing, and suffering around the world. In honor of those making a new or increased gift to the 2023 Campaign for Jewish Needs, the Jack, Joseph and Morton Mandel Foundation will make a matching gift to the Jewish Federation of Cleveland's Ukraine/Ethiopia Emergency Rescue Fund.
Soon we will gather for Rosh Hashanah and share wishes for a sweet new year. We can create this sweetness ourselves if we remember that service to others is one of the most effective and accessible ways to improve wellbeing and happiness. This is something that Jewish tradition has known for centuries but is now also confirmed by science. Tzedakah enhances lives by also being a gift to the giver.
I encourage everyone in our caring, vibrant and compassionate Jewish Cleveland community to join me in supporting our community's Campaign for Jewish Needs. By bringing more joy and hope into the lives of others, we bring more joy and hope into our own lives.
Beth Wain Brandon is general campaign chair of the Jewish Federation of Cleveland.