07/20/2017
Travel Blog: Civic Leaders Israel Mission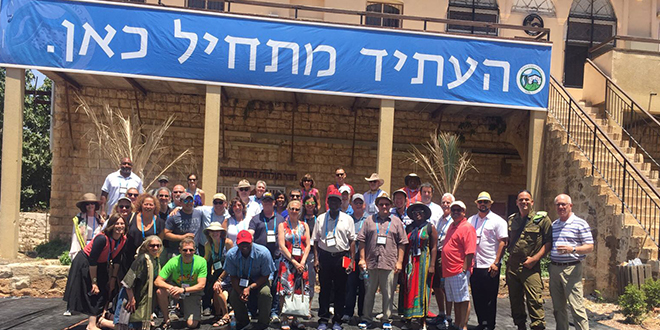 Forty of Cleveland's esteemed civic leaders are in Israel on the Thomas and Joann Adler Civic Leaders Israel Mission. This new biennial mission launched by the Adlers of Shaker Heights was established through an endowment at the Jewish Federation of Cleveland. The purpose is to expose Cleveland leadership to Israel's innovative approaches to economic and community development, education and support of at-risk and disadvantaged populations, and to create opportunities for partnership with each other and Israeli counterparts.
Read updates from the trip below!
July 16, 2017
by Jill Miller Zimon, Executive Director, OpenNEO
Two years ago, the CRC's civic leaders mission to Israel was nothing more than the top post-it note a group of Jewish Federation of Cleveland staff and lay leaders gathered around, asking each other, "Could we really get someone to do this! Could we get support to do this?"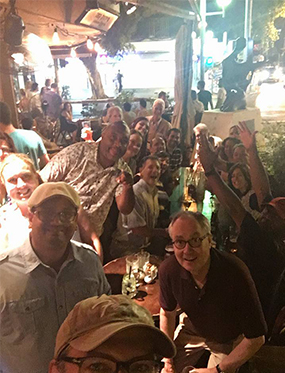 Now it's July 16th, 2017 and I'm sitting on a hotel balcony in Tel Aviv with Vice President of Economic Opportunity for Cleveland Neighborhood Progress, Evelyn Burnett, and St. Clair Superior Development Corporation Executive Director, W. Michael Fleming. We are sipping wine and water, watching beach volleyball by the Mediterranean Sea, at midnight.
With varying degrees of ease and angst, all 40 of us are now here on the Thomas and Joann Adler Civic Leaders Israel Mission, a newly endowed every other year week-long immersion into what "It's complicated" means when we're talking Israel and the Middle East. Our guide, Abraham Silver, born in Brooklyn and an Israeli since 1981, spares no detail in describing the history, the triumphs and the contradictions that make this land what it is as we take our first foot tour of the trip, in the ancient city of Jaffa - derived from the word meaning beautiful, pronounced Yah-fay in Hebrew.
The food, as expected, provides another entree into the complexities of the country: our opening night dinner took place at Lilyiot, an Edwins-like establishment in North Central Tel Aviv and left no one wanting or needing another morsel. One large group peeled off to experience the nightlife on Dizengoff while others walked barefoot in the sea or turned in for the night to refresh for our first full, packed day of what are sure to be memorable sights and uniquely valuable interactions.
It's hard to go to sleep, even though I must, but the thrill of being here, even though I have been here before, energizes me like no other experience. Here's hoping that my mission companions feel similarly!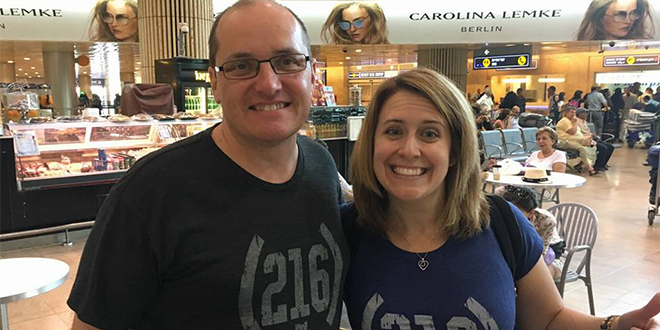 July 17, 2017
by Jeremy Paris, Former Executive Director, Group Plan Commission
As our Adler mission gathered itself at the end of a tour of the Yitzhak Rabin Center, the buzz of conversation revealed our diverse group coalescing around the miracle and the challenge of modern Israel. Every single person was engaged in animated conversation with his or her neighbor, Jewish and Non-Jewish, CRC member or Cleveland civic leader, wrestling with the meaning of Yitzhak Rabin's remarkable life and tragic murder, with the triumph and challenges of Israel. With the miracle of Israel and the work that remains.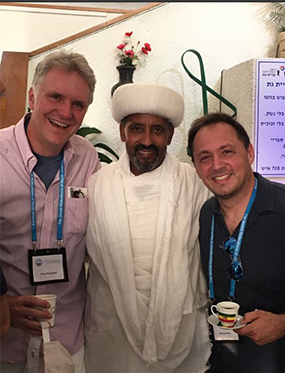 The miracle of an Israel born from hope and ideals, and the work forged by arms and will, to create a city and Nation on the shores of the Mediterranean that is avowedly modern while rooted in its reclaimed history after a diaspora of two millennia.
The miracle and belief needed to airlift 14,000 Ethiopian Jews to their homeland in 48 hours, and the years of work enabled by the Federation at Kiryat Gat to integrate this wave of immigrants into the life of Israel while respecting thousands of years of their own culture.
Being part of a convening of our own Cleveland community in Israel provides the gift of seeing Israel through a variety of eyes but with a common purpose. It has made me proud to show off thriving modern Israel, from the glimmering towers of the Tel Aviv skyline to the hip co-work space/bar where we heard innovative pitches from Startup Nation (and their baristas), to the wide variety of world cuisine at Sarona Market. It has also made me reflect on the way in which hard choices made in real time and in response to the exigencies of the real world have unimagined ramifications far down the road.
And as we consider how to bring the fruits of this compelling mission back to Cleveland, it has made me appreciate anew the importance of finding leaders like Rabin who have a clear sense of sacrifice and devotion to country, but who also possess the courage to seek out opportunities for peace and the humility to find new paths when old ones run out. To believe in the miracle, and do the work.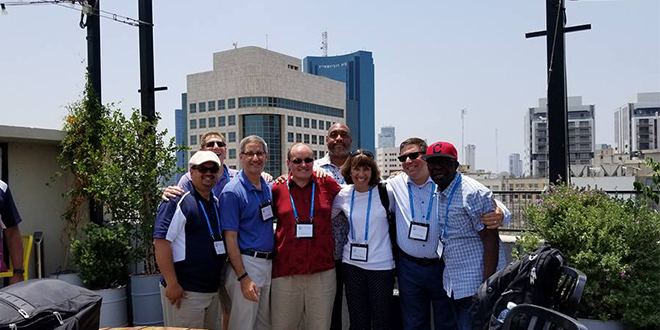 July 18, 2017
by Eric Gordon, CEO of Cleveland Metropolitan School District & Cecil Lipscomb, Executive Director of United Black Fund
Today the Mission Group thoroughly explored the experience of minorities in Israel. Through conversations with Palestinian Israelis, at-risk youth, and Kurdish Jews who are among the most recent immigrants to Israel, we heard stories of Israelis who face discrimination because of their faith, their immigrant culture, and the color of their skin and learned of problems that leave people feeling marginalized by systemic obstacles for minority families, especially in the areas of education and employment. It was amazing just how similar the challenges of Israeli minorities and immigrants are to those of Clevelanders!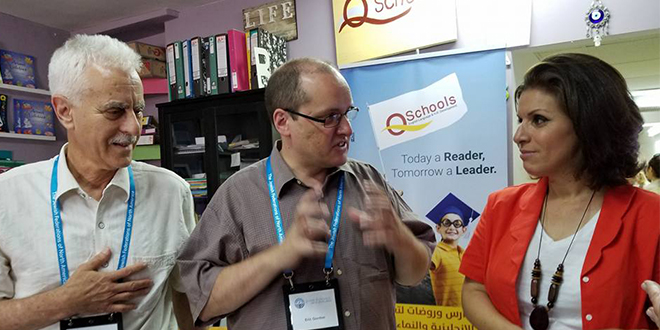 But we also learned of efforts to tackle these problems. Dr. Dalia Fadila, a professor at Al-Qasemi Academy (an Arab college of Education in Israel) tackled these enduring problems by founding several charter schools where Arab children are taught English as a tool for empowering them as leaders among their Arab and Jewish peers. A special military base program, through the country's compulsory military attendance, uses individual plans and personal support to give at-risk Israeli youth a fresh start where they can leave their pasts behind and begin anew. And in Beit Shean, we learned of amazing community-based education efforts supported by the JFC to support Kurdistan immigrants integrate into Israeli culture.
And as we explored these deep and enduring challenges we stopped to visit The Mount of the Beatitudes, the Sea of Galilee, and Capernaum. Our diverse group, with both Christians and Jews, sat in the shade on the rocks of The Mount of the Beatitudes and listened to the words of Jesus, spoken over 2000 years ago on this very shore of the Sea of Galilee, who taught the lessons, purpose, and meaning of this mission. Reflecting on the roots of Jewish and Christian heritage through the words of Jesus reminded us that we have more similarities than differences and that our commonalities drive our common purpose to help our fellow man. The lesson from the Sermon on the Mount: "It's not your responsibility to finish the task (of perfecting the world) but you are not free to desist from it either." What a perfect reminder for us for when we return to Cleveland to continue to do our part!
It's not up to you to finish the task but you can't distance yourself either.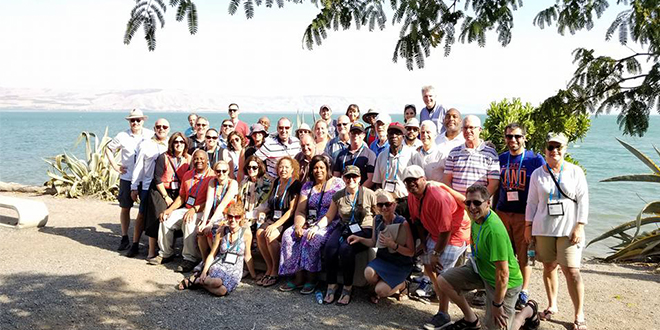 July 19, 2017
by Joe Cimperman, President of Global Cleveland
One does not travel to Jerusalem, they return.
Today Cleveland returned; we returned to our kibbutz, to our sister city Beit Shean, to the Golden City, Jerusalem. Our delegation from Cleveland woke up on the kibbutz today, a collective farm where the gains, losses, joys, troubles, struggles to live a good life in "The Periphery" are part of a bigger story and are shared with every member. We spent time with three perspectives. Between the sessions on education, community development and economic growth/demographic increase, our Cleveland in Israel delegation learned of advances in every field. From a library that employs and empowers 17 year old Beit Shean leaders to program and plan so their friends will use the library, to a real connection with the largest aquaponic fisheries in the Middle East to a struggle to keep growing, building, advancing a city that is not the capital, but whose best days are just ahead (sound familiar?)
There are a million similarities between our sister city Beit Shean and Cleveland. We both have grit. We both have self-determination. We both underpromise and over-deliver. We both struggle with our mythology, and both look to the core of who we are to get to where we are going. What amazed me was the incredible determination of the civic leadership to make this city more of what it promises to be. Just. Like. Cleveland.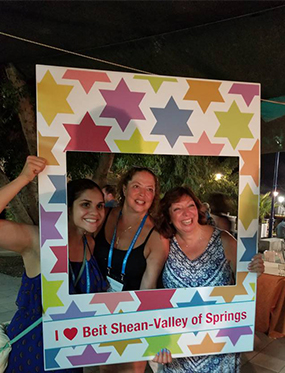 By the time we were leaving the Idan Technology Center (think ThinkBox at Case Western meets the Digital Center at the Cleveland Public Library) we were wide eyed at how this city does so much to advance its people, its youth, its families with important tools, all while bridging the community together in the periphery of active city building.
And then.
And then.
And then we left to go to the ancient city, through way stations with camels parked as if they were valeted, through the Palestinian Authority administered by Israeli IDF forces, to a road that took us past Bedouin farmers and sheep and cattle in the Desert of Judea.
We made it to Mount Scofus, and we disembarked as one people, one community from Cleveland. As we looked upon the City of Jerusalem, Gregg led us in song and prayer as we rejoiced in the glory of the moment. We prayed as one, we sang as one, we selfied as one, we came and came together as the delegation from Cleveland, as grateful apostles of Tom and Joanie Adler, as diplomats from the Jewish Federation of Cleveland. But we did not travel to the City of Gold. We returned. And we will return here for the rest of our lives.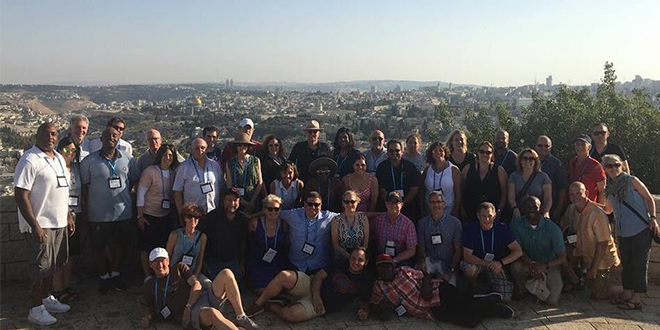 ---
Related Items