12/03/2015
True Life: I live in MoHo CLE
The Moishe House Blog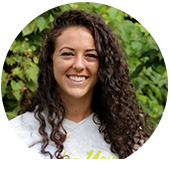 By Andria Kaplan
It's March and I'm sun bathing on the beach in Tel Aviv before heading to Shabbat with my Israeli family and WhatsApp goes off (obviously I'm in Israel, there's no other way to communicate). I get a message from the Moishe House Regional Coordinator, Eve, saying Cleveland is looking for another resident…
Rewind, let's back track a year. It's freezing and I board a plane to Boston to attend a Moishe House/Schusterman Foundation Retreat: Retreatology. And this is really where it all started. I met the abso-freaking-lutely wonderful Moishe House employees and I was hooked. You spend one proper Shabbos talking about Judaism amongst 20-somethings, sipping wine, debating Israeli politics, and most of all figuring out what our generation wants out of "being Jewish." If anyone knows me this is really all I like to talk about.
Now, let's jump forward (bare with me) to Yom Kippur 2014 where I meet my current MoHo CLE housemates, Julie and Lena, through Downtown Chabad. I begin recruiting them and attempting to convince Moishe House Foundation that Cleveland needs a house Downtown (this would be an additional house to the one in Cleveland Heights). At first, they say no and Moishe House Foundation asks me to hold my horses. Then, a few months later I say no and Lena and Julie say yes; then I eventually say yes.
#Whirlwind but now, present day, Julie, Lena, and I live in the newly formed MoHo CLE. We underwent a slight rebrand (can't help it, it's what I do for a living) and changed locations, Sup Playhouse Square! We're three girls with completely different personalities, skills, and religious beliefs who've come together under one roof to promote Jewish life the way we see fit. It's been 4 months and we like to think we're going strong (Rolling over 350 meatballs strong!).
Here are 8 photos that describe MoHo CLE:
1. The first group shot. Fake it 'til ya make it!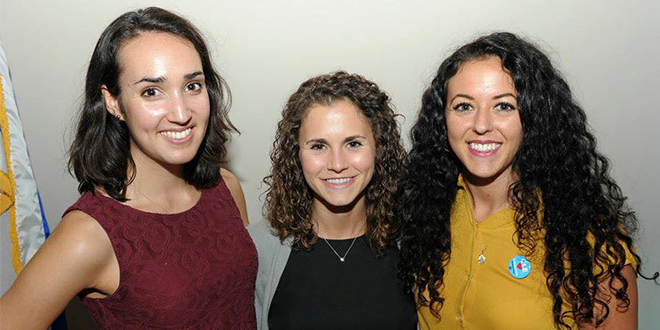 2. 30 Minutes Until Our Housewarming Party…Freaking Out, Will People Even Come?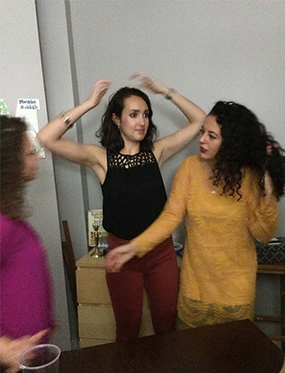 3. And they did. Can you say crowded!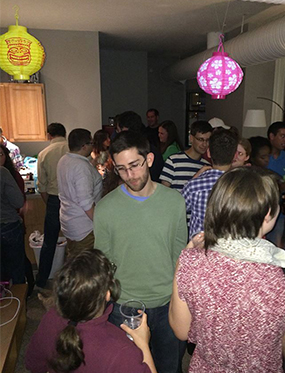 4. The typical 1:00 a.m. Prep for Shabbat Dinners, We're Wired.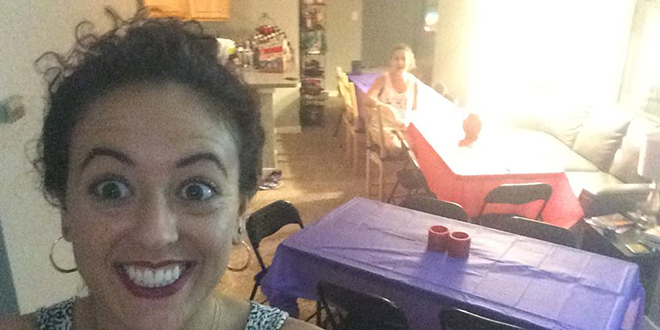 5. Is this MoHo or a Hillel Shabbat Dinner? 50 People Came to our First Shabbat…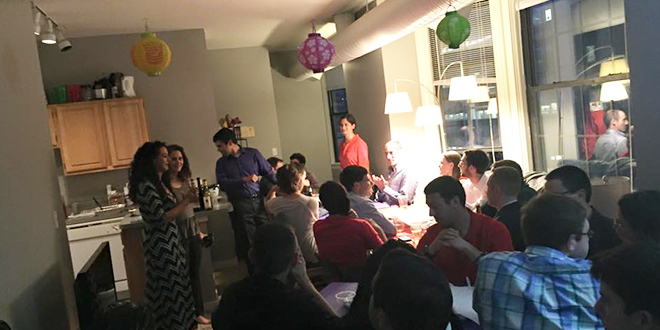 6. Because you probably ate 20 meatballs, a loaf of Challah, a plate full of hummus, 6 pickles and 2 cups of wine on Friday and we're making you do Yoga Saturday…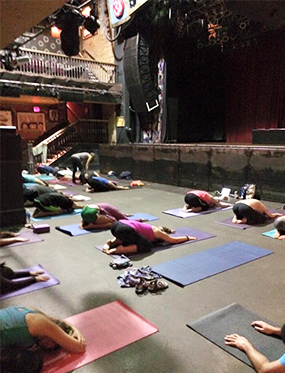 7. We're not always prepping for the Sabbath either. We also like to pretend we're Noah's Ark. #Halloween…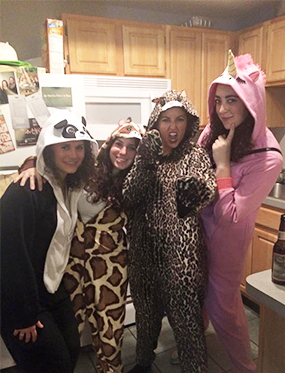 8. And of course support our biggest supporter, #JewishCleveland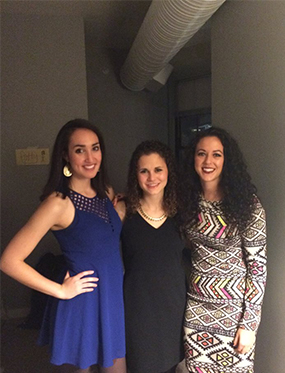 ---
Andria Kaplan is originally from Elyria but now claims Cleveland as her city. She attended the University of Akron for three years and Queensland University of Technology in Australia for one year. After college, Andria spent five months living and breathing true Israeli culture on a Masa Israel program. She is the co-founder of Urbanites, a Jewish young professionals group that creates a Jewish community within the true border of "Cleveland." In her non-Jewish extra-curricular time, Andria works at Hey Now! Media as the Director of Sales and Online Marketing while also serving on the Alzheimer's Association's young professional board as their marketing chair. Andria is passionate about making Jewish life bright, talking in "The Nanny"-like accents, but mostly just can't wait to be a Jewish mom.
Meet all the MoHo CLE residents.
In their own words:"What is Moishe House Cleveland? Oh, you know, just your average, run-of-the-mill, avalanche of awesomeness. We are three remarkable, creative, interesting, modest young Jews who want to make Cleveland an even better place to live and play. At our home base, MoHoCle, located in downtown Cleveland, we regularly host a wide variety of engaging events for Jewish professionals and grad students. Whatever your background, come join us! We look forward to welcoming you to our community! Keep up to date with our schedule! Join our listserve by emailing mohocle@gmail.com, subject: join listserve."
---
Related Items