04/01/2021
Upcoming Events for You

Check out our upcoming events, including two ways to celebrate Israel's Independence Day, unique commemorations for Yom Hashoah and Yom Hazikaron for Jewish Clevelanders in their 20s and 30s, and our 117th annual meeting.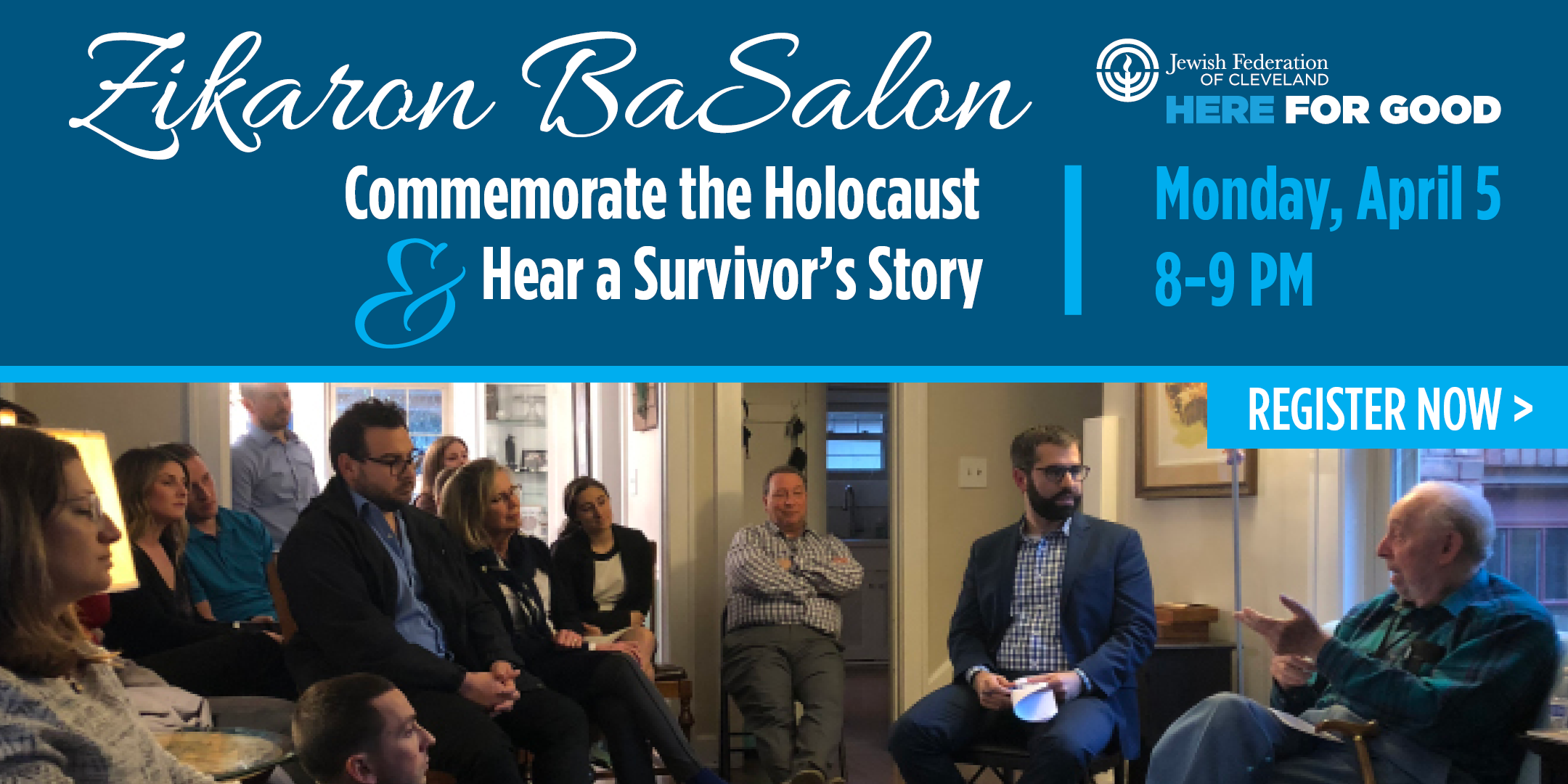 April 5
Zikaron BaSalon
Jewish Clevelanders in their 20s, 30s, and 40s are invited to join us in small breakout rooms on Zoom to meet a Holocaust survivor. Together, we will listen to their stories and engage in moving conversations about the importance of keeping the memory of the Holocaust alive.

8 – 9 pm

REGISTER >>
---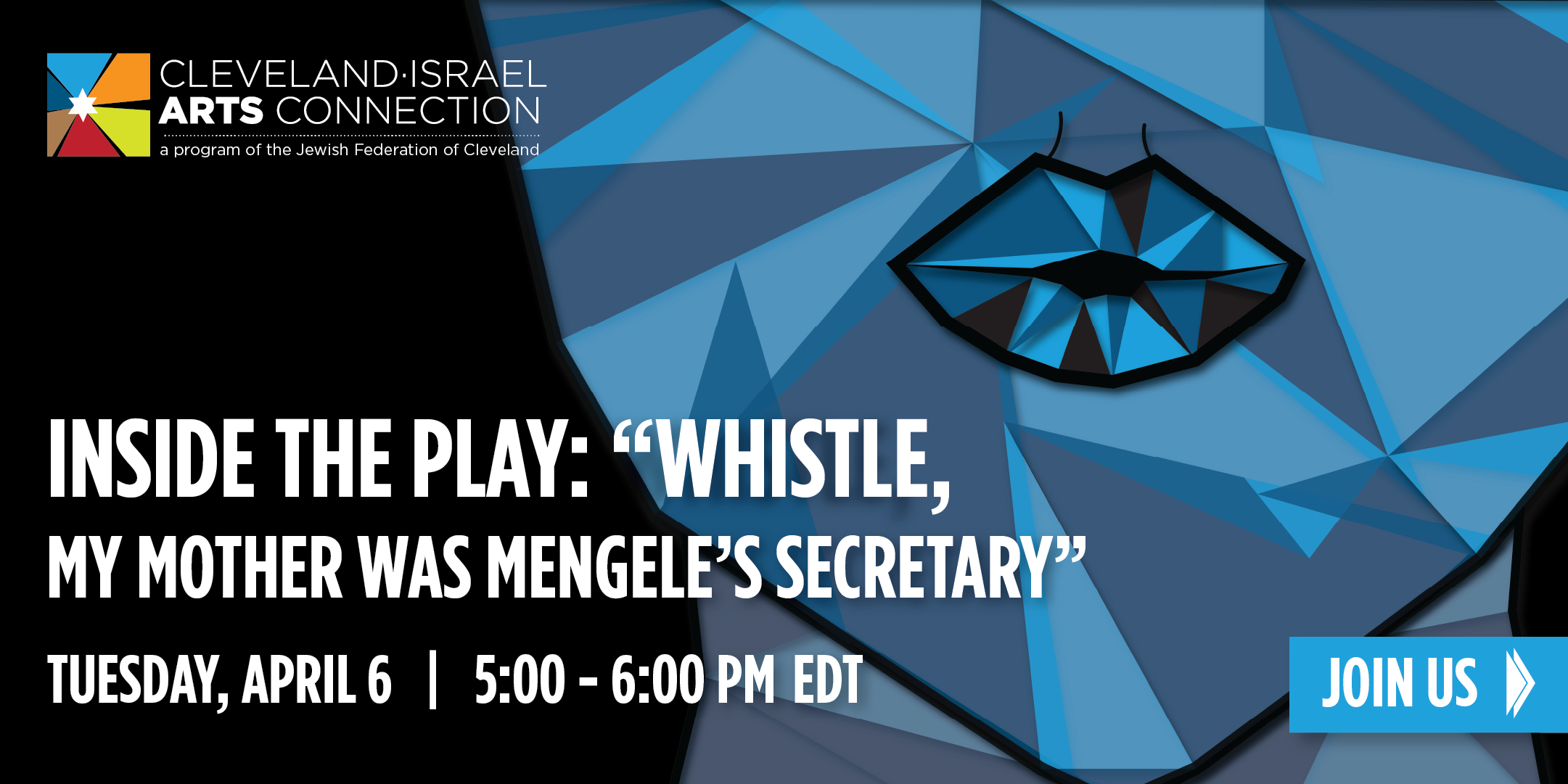 April 6
Inside the Play: "Whistle: My Mother Was Mengele's Secretary"
View the play, "Whistle: My Mother was Mengele's Secretary" then discuss with the experts. Featured panelists include:
- Hadar Gilron, playwright, screenwriter, actress, director, songwriter, and comedienne
- Anne Lukas, board chair, Kol Israel Foundation
- Hedy Milgrom, Jewish Federation of Cleveland
- Faye Sholiton, playwright and founder, Interplay Jewish Theatre (moderator)

5 – 6 pm

REGISTER>>
---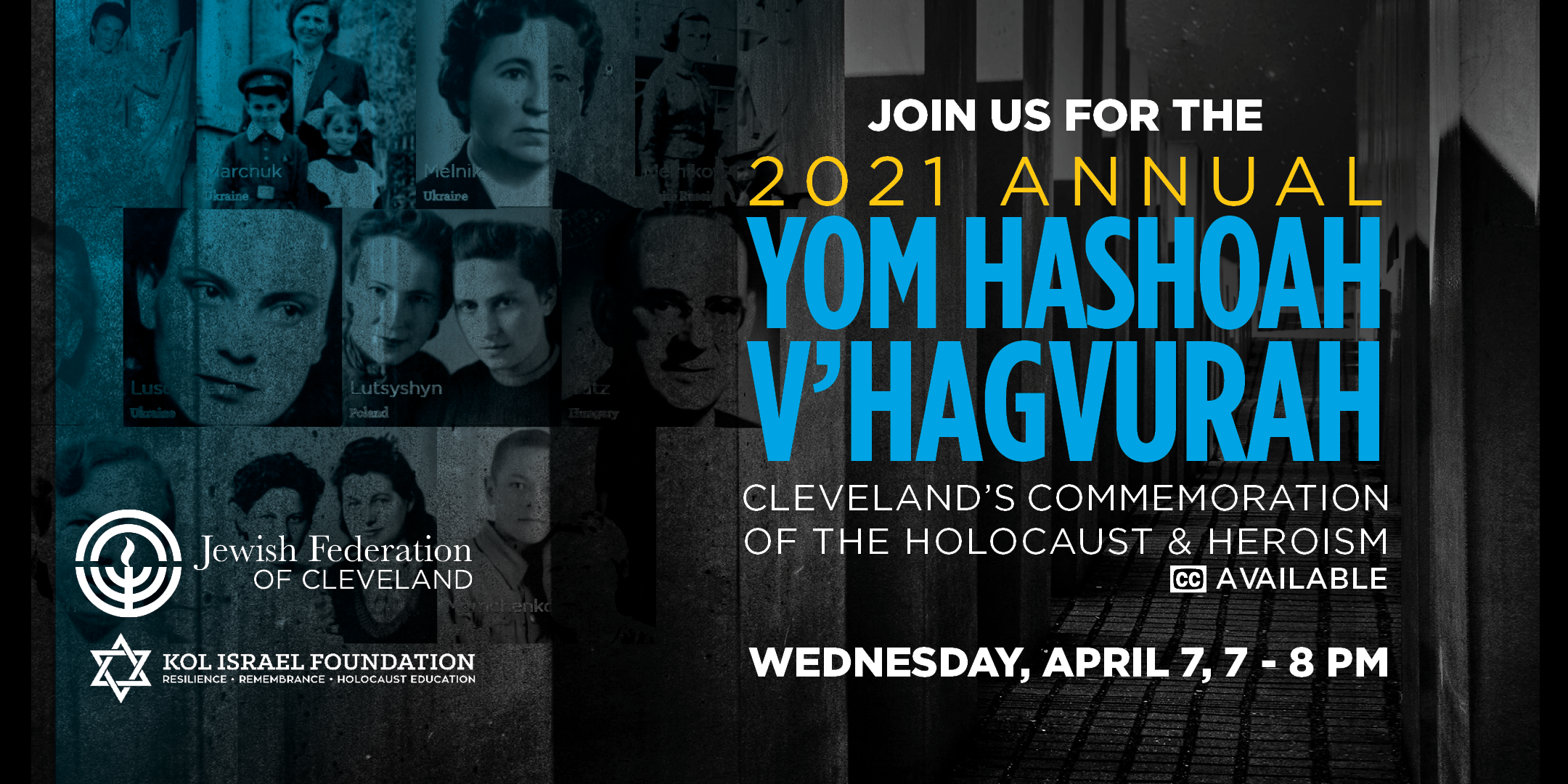 April 7
Yom Hashoah V'Hagvurah
Join our community for Yom Hashoah V'Hagvurah, a virtual commemoration of the Holocaust and heroism.

This year's theme is "Rescuers", recognizing the brave individuals who rescued Jews during the Holocaust. We are honored to be joined by Barbara Winton, daughter of Sir Nicholas Winton, who organized the rescue of 669 children from Czechoslovakia to Great Britain.

Our online program will also feature:
- Remarks by Rabbi Scott Roland, Congregation Shaarey Tikvah
- Candle-lighting by Holocaust survivors
- Music and memorial prayers

All are invited to light a memorial candle in their own homes in memory of those who perished in the Shoah. Candles will be available for pick-up. Information will be provided to those who register.

7 – 8 pm

REGISTER >>
---
April 12-13
3rd Annual "Ratzim Lezichram"
Ratzim Lezichram – "running in their memory" – brings together community members during Yom Hazikaron to honor fallen Israel Defense Forces (IDF) soldiers. This year's Ratzim Lezichram will give participants the opportunity to walk/run/jog/bike/etc. on their own time, either individually or with their family.

Each participant will receive a Ratzim Lezichram t-shirt, a bib that displays the name of the soldier they are honoring, and a biography about the soldier they're representing prior to the event.

REGISTER >>
---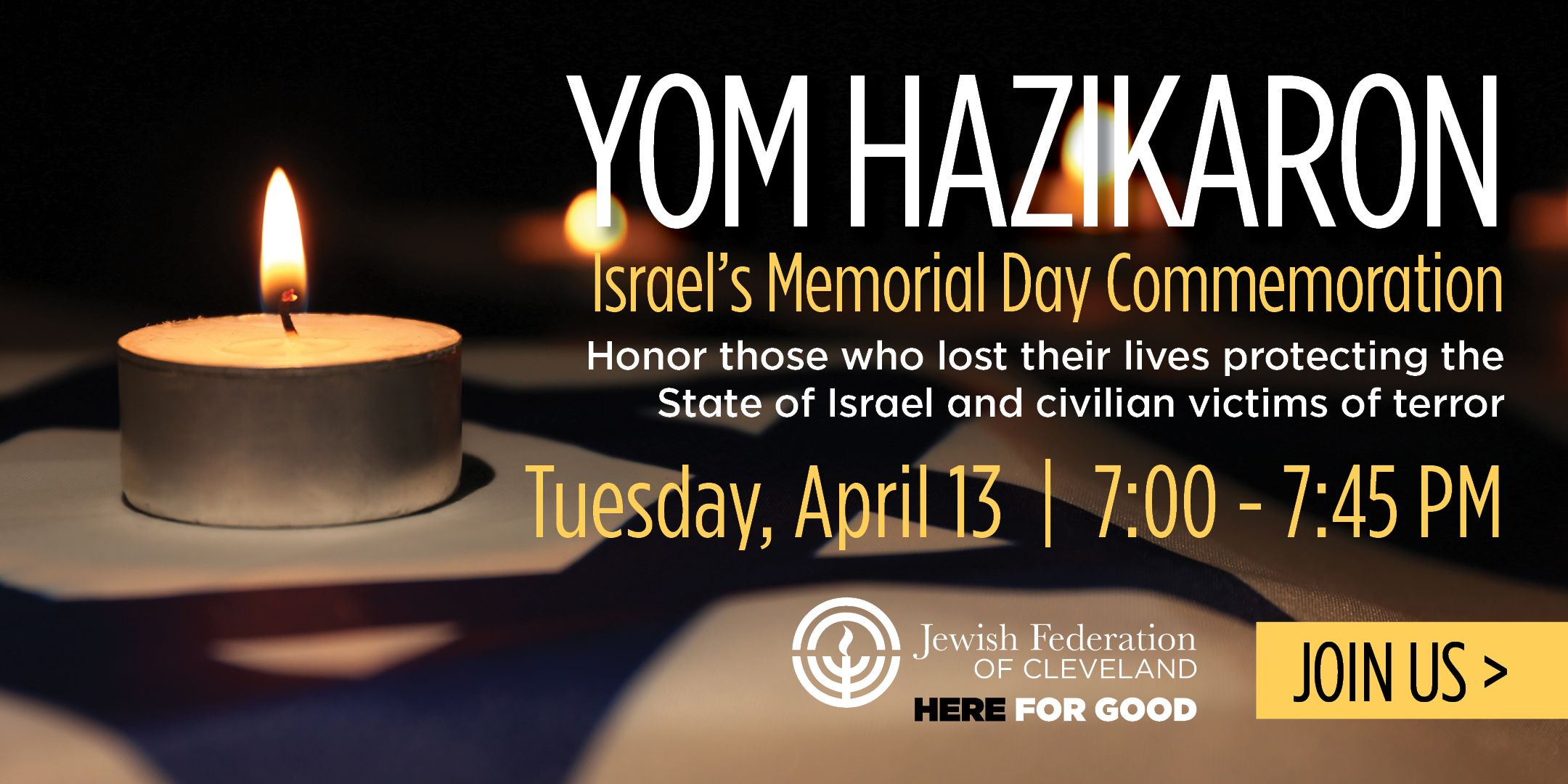 April 13
Yom Hazikaron
Please join us online for Yom Hazikaron, Israel's Memorial Day.

Honor those who lost their lives protecting Israel and civilian victims of terror with a moving virtual ceremony.

Pay tribute with prayers, personal stories, and a candle lighting.

7 – 7:45 pm
REGISTER>>
---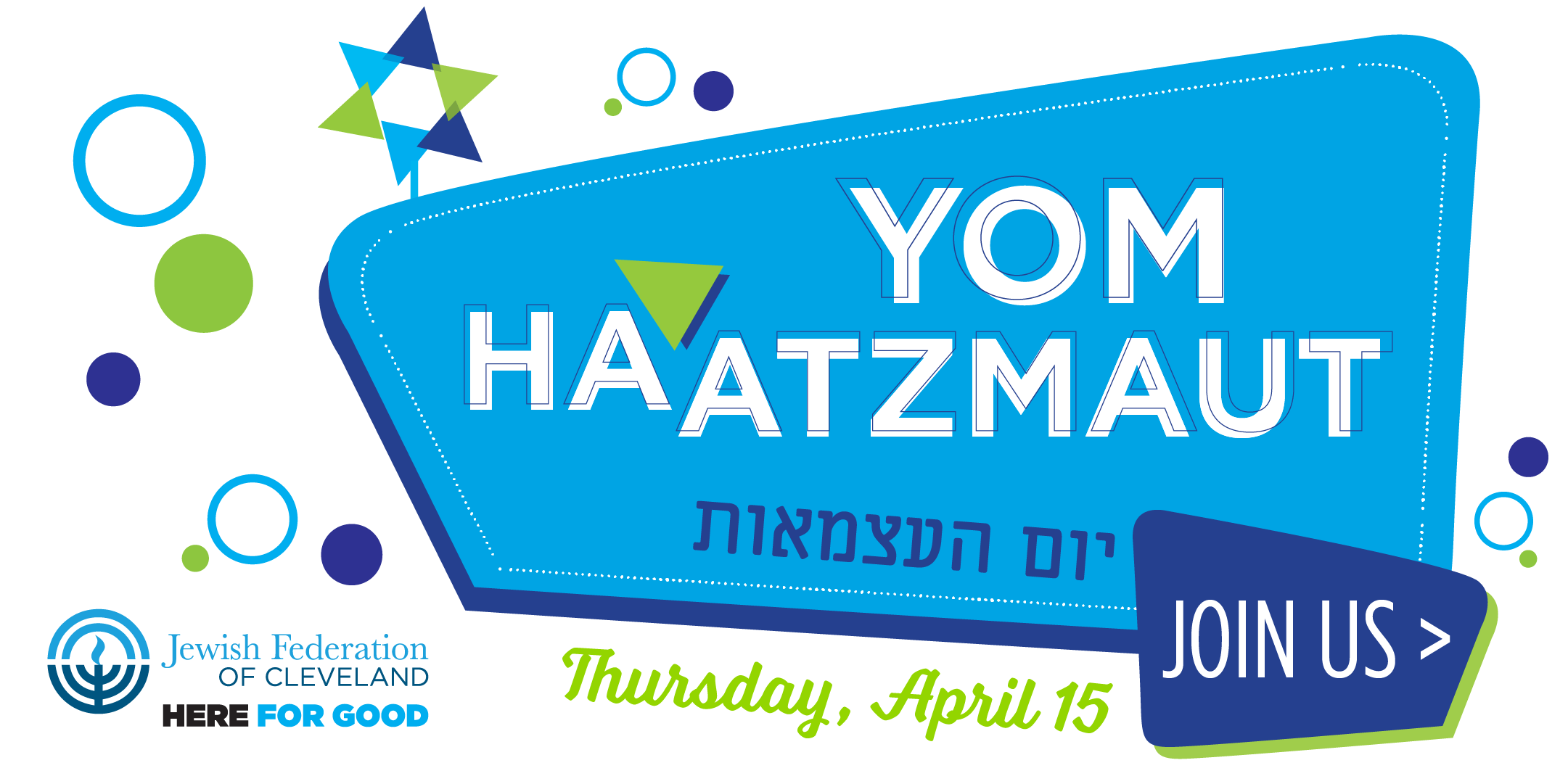 April 15
Yom Ha'atzmaut
There's two ways to celebrate this year! Attend a family-friendly in-"car"-nival drive-in experience or tune in online.

Enjoy the carnival-style atmosphere with the "Lehava" Band straight from Israel, greetings from Tom Elgart, base commander at Havat Hashomer, plus LIVE jugglers, stilt walkers, dancers, magicians, and more!

Register early! The first 200 registrants will receive a free "Israel in a Box."

5:30 pm 

REGISTER FOR THE VIRTUAL EVENT >>

REGISTER FOR THE DRIVE-IN EXPERIENCE >>
---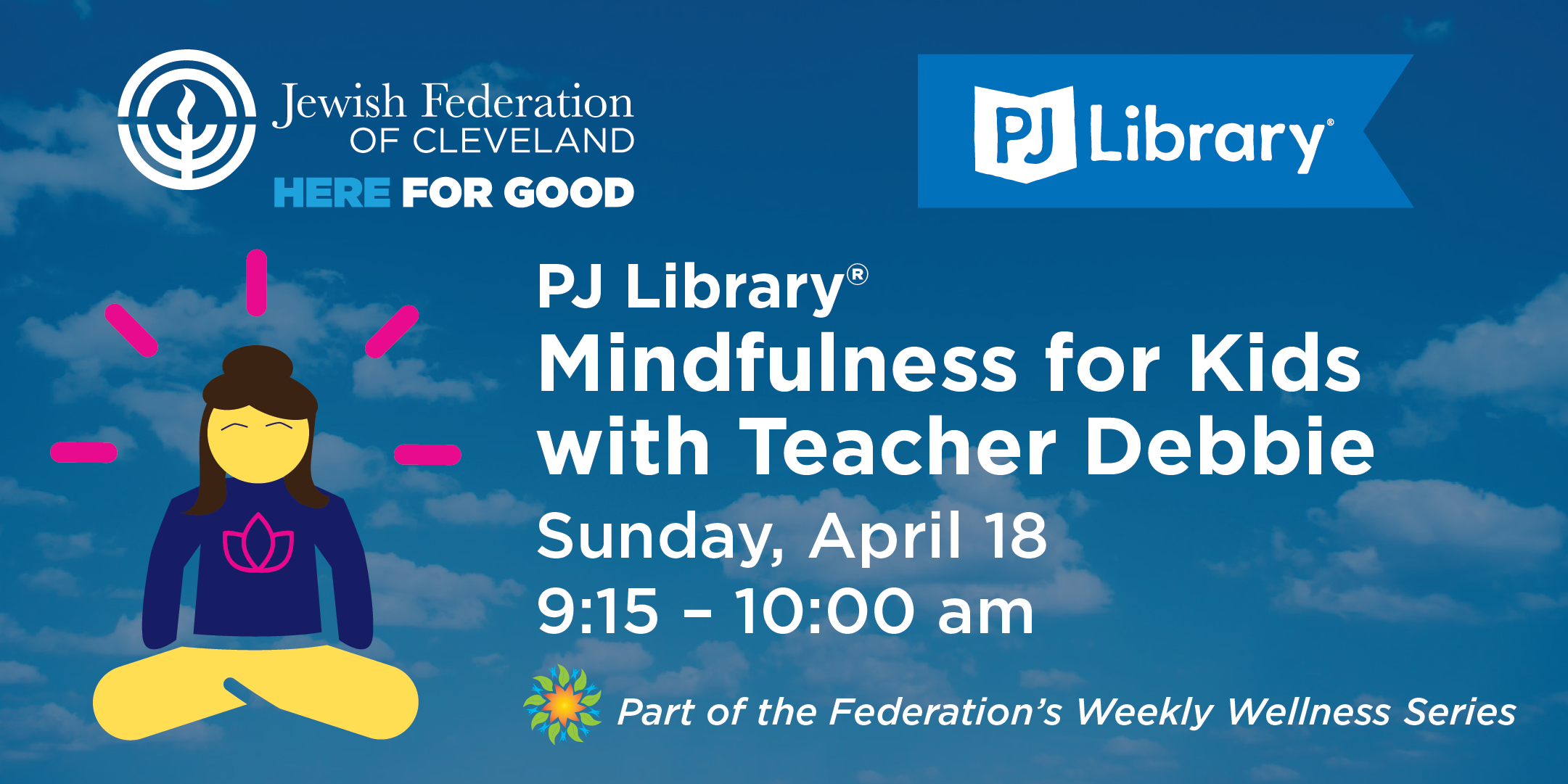 Mindfulness for Kids with Teacher Debbie
April 18
PJ Library invites you to join us online for a morning with Teacher Debbie! Let's practice the Jewish value of mindfulness and celebrate Spring! 

9:15 – 10 am 

REGISTER >>
---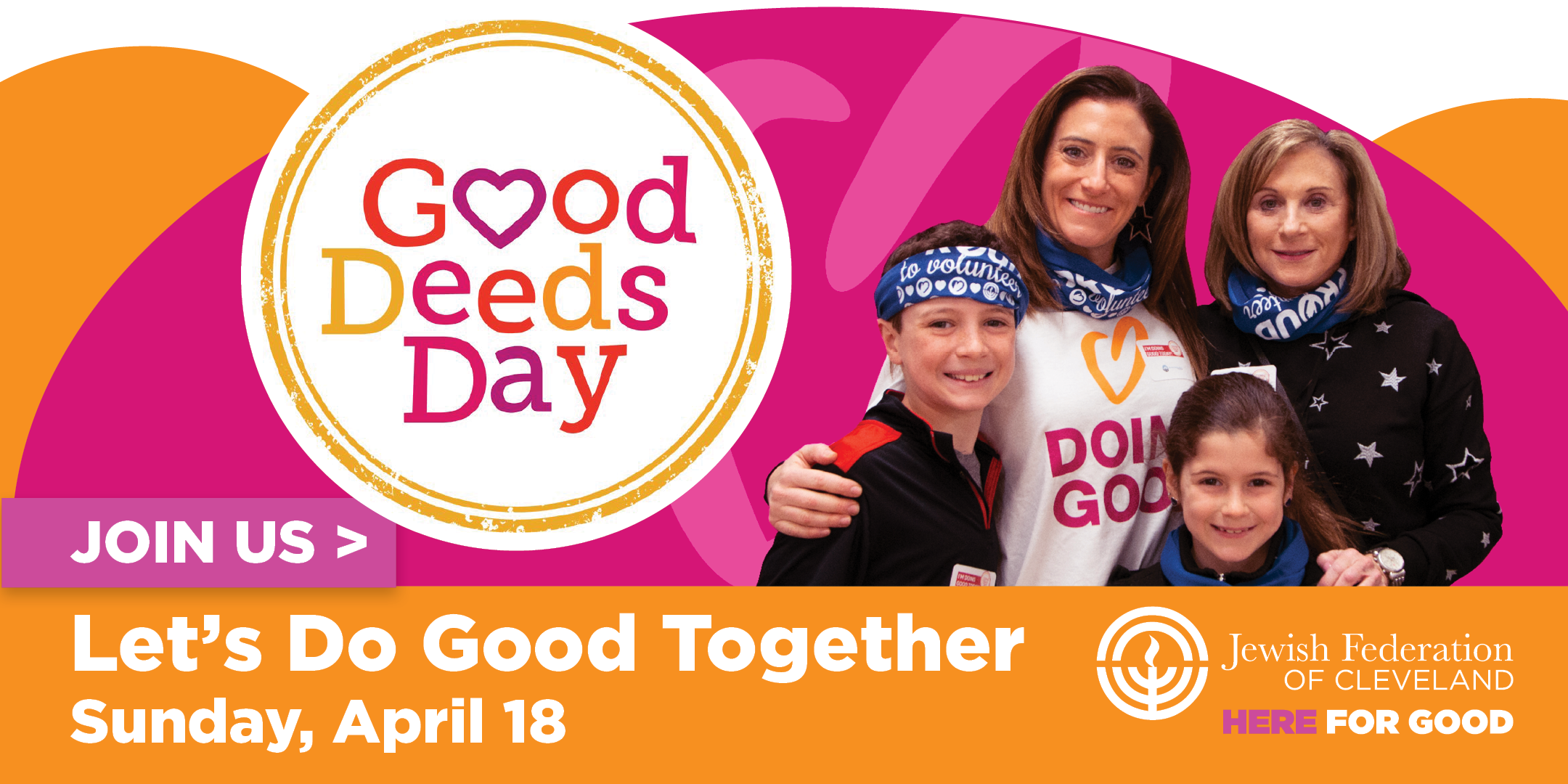 Good Deeds Day
April 18
Join the Jewish Federation of Cleveland as we celebrate this global day of good deeds! Families and individuals of all ages are invited to volunteer and take action as we help feed the hungry.

10 am – 2 pm

REGISTER >>
---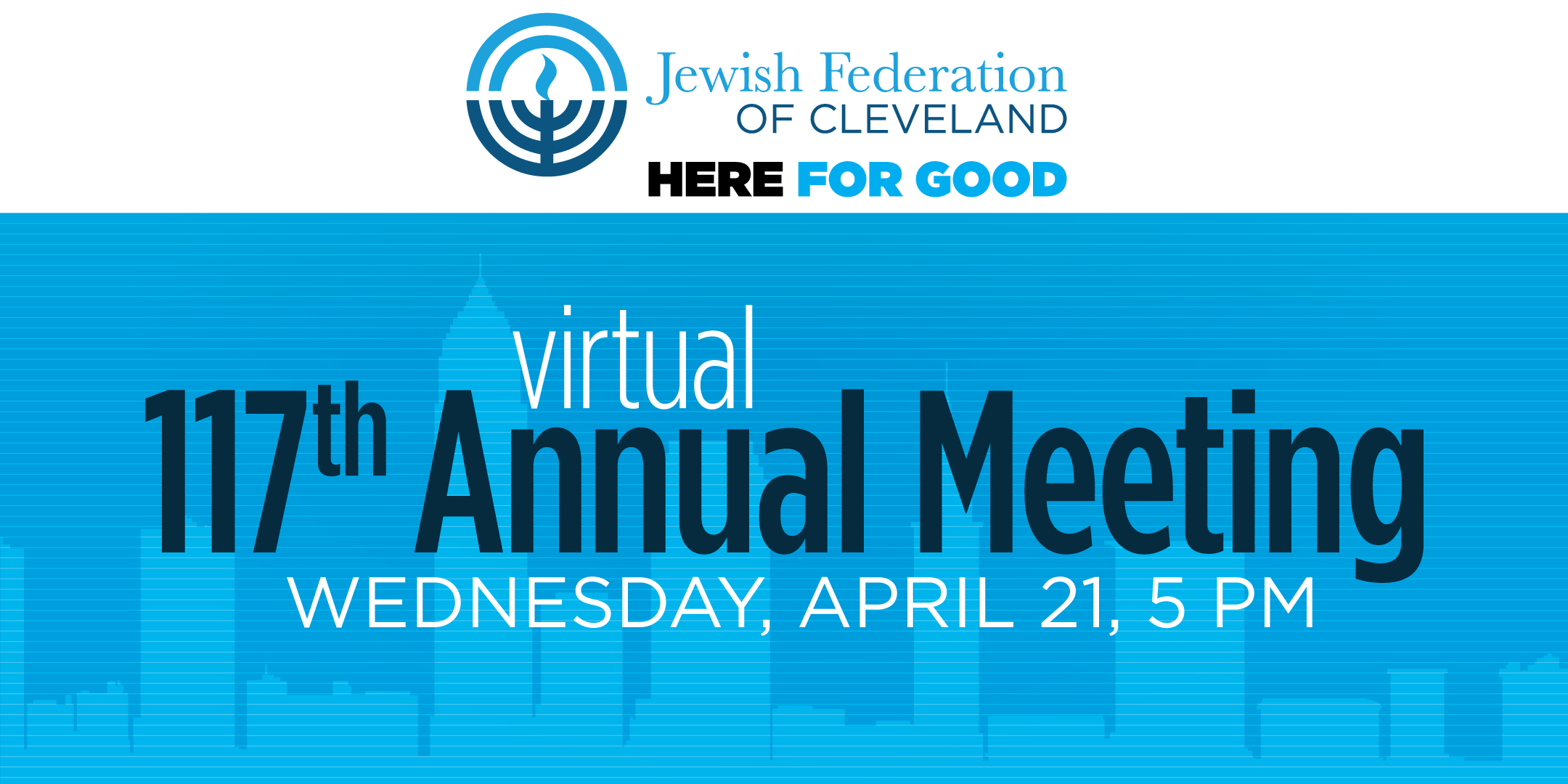 117th Annual Meeting of the Jewish Federation of Cleveland
April 21
A virtual event featuring: 
- David Makovsky, Ziegler Distinguished Fellow at The Washington Institute
- Remarks by Board Chair J. David Heller
- Presentation of the 2021 Charles Eisenman Award for Exceptional Civic Contributions to the staff of Cleveland Clinic, The MetroHealth System, and University Hospitals
- Election of Federation trustees

5 pm 

REGISTER >>