04/01/2022
Upcoming Events for You

This April, we're offering a great opportunity for volunteers to do good on Good Deeds Day, two unique ways to commemorate Yom Hashoah V'Hagvurah (Holocaust Remembrance Day), a fun Passover event for young families, and more.
---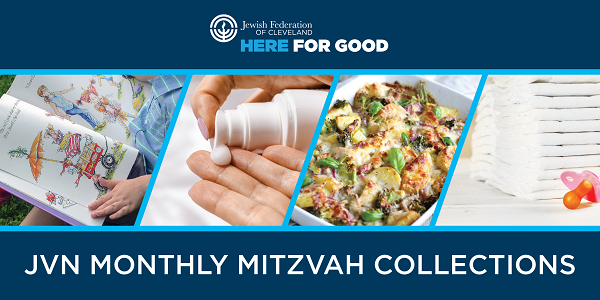 April 10
Good Deeds Day
Jewish Volunteer Networek is pleased to sponsor a Casserole Collection to address hunger relief in our local community. This effort is part of Good Deeds Day, a global day of good deeds which began in Israel and is now taking place around the world.

10 am – 1 pm  

REGISTER >>
---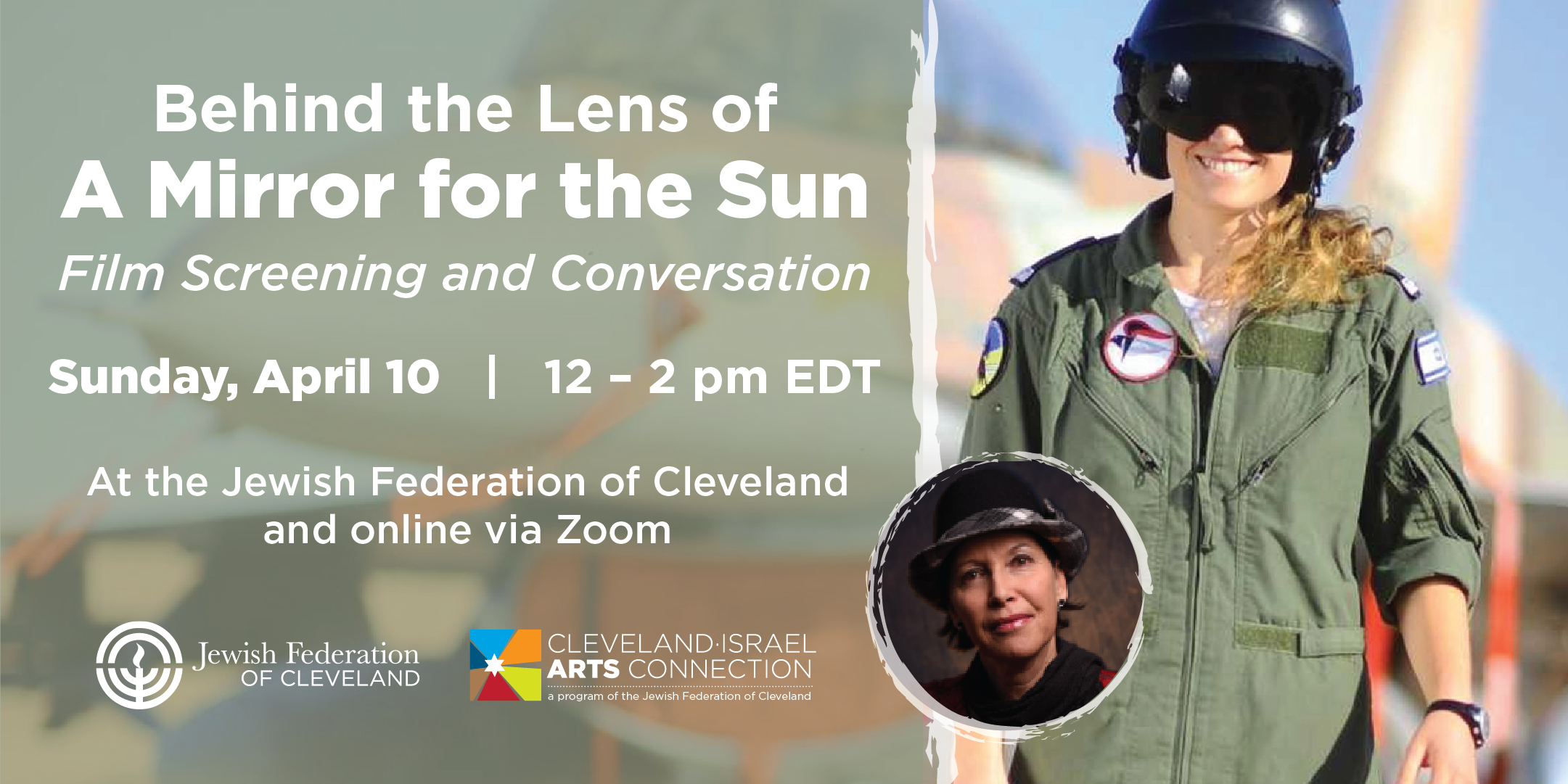 April 10
Behind the Lens of "A Mirror for the Sun"

Join us to view the film of "A Mirror for the Sun," and join filmmaker Neta Ariel in a post-screening conversation.

12 – 2 pm 

Both virtual and in-person options available

In-person event:
Jewish Federation of Cleveland
Jack, Joseph and Morton Mandel Building
25701 Science Park Drive, Beachwood

REGISTER >>
---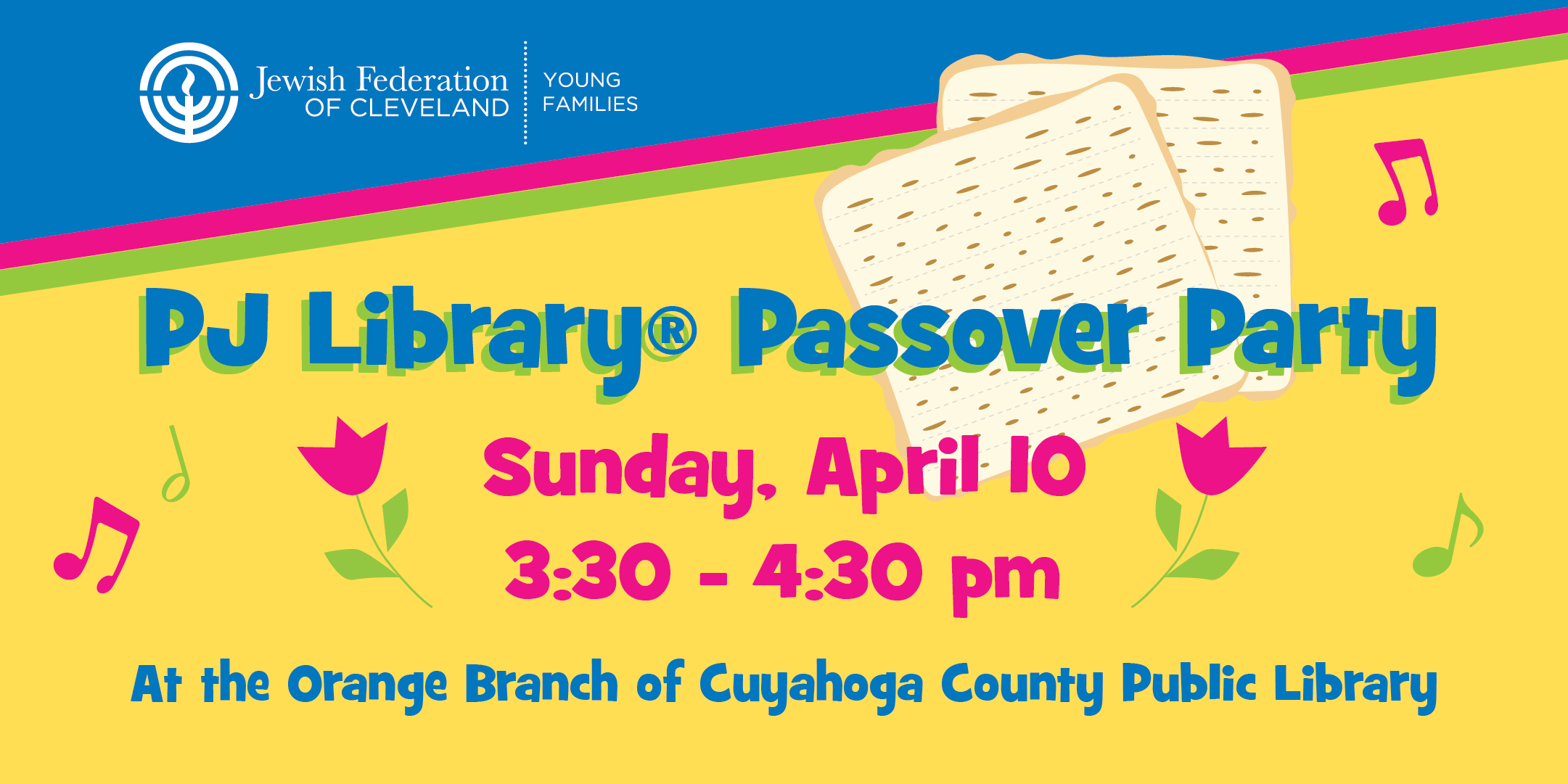 April 10
PJ Library Passover Party
Celebrate Passover with us! We will sing and dance with Maggie Wise, and decorate a special Passover item to take home. For ages 5 and under.

3:30 – 4:30 pm

Orange Public Library
31975 Chagrin Blvd, Pepper Pike

For more information or to register, contact Leah Taylor at ltaylor@jewishcleveland.org.
---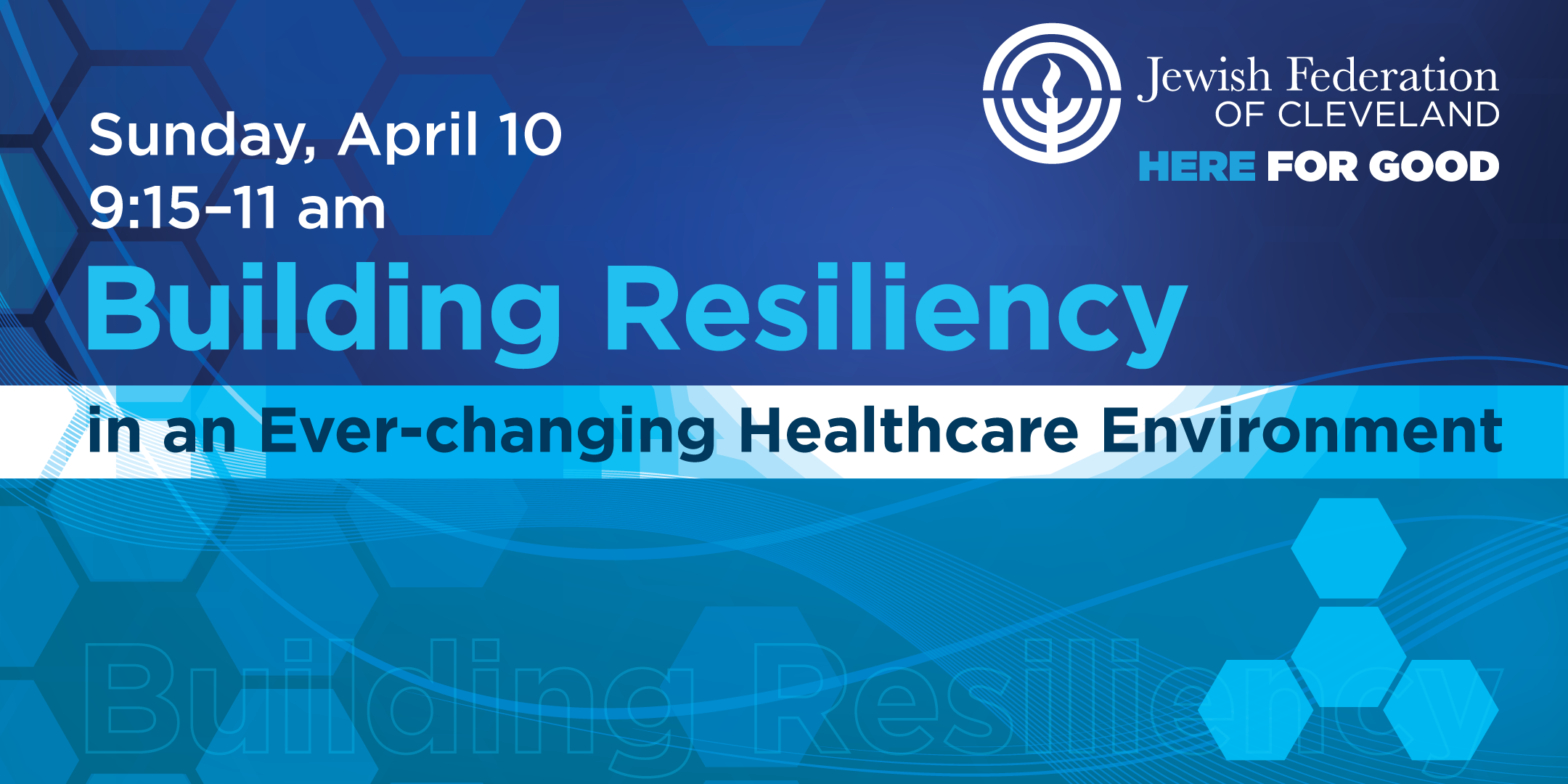 April 10
Building Resiliency in an Ever-changing Healthcare Enviornment
Medical professionals are invited to a briefing on how they can maintain their resiliency in times of crisis. This session will explore the unique challenge the healthcare industry faces, as well as share successful strategies to overcome these challenges. Featuring:

Dror Dolfin, MD, MBA, psychiatrist and deputy director general of Soroka Medical Center (Clalit Healthcare Services)
Lilach Malatskey MD, MHA, specialist in family medicine and lifestyle medicine and vice dean for community education, Azrieli Faculty of Medicine, Bar Ilan University
Brook Watts, MD, MS, chief quality & safety officer and chief medical officer, community & public health, The MetroHealth System
9:15 – 11 am
Jewish Federation of Cleveland
Jack, Joseph and Morton Mandel Building
25701 Science Park Drive, Beachwood
REGISTER >>
---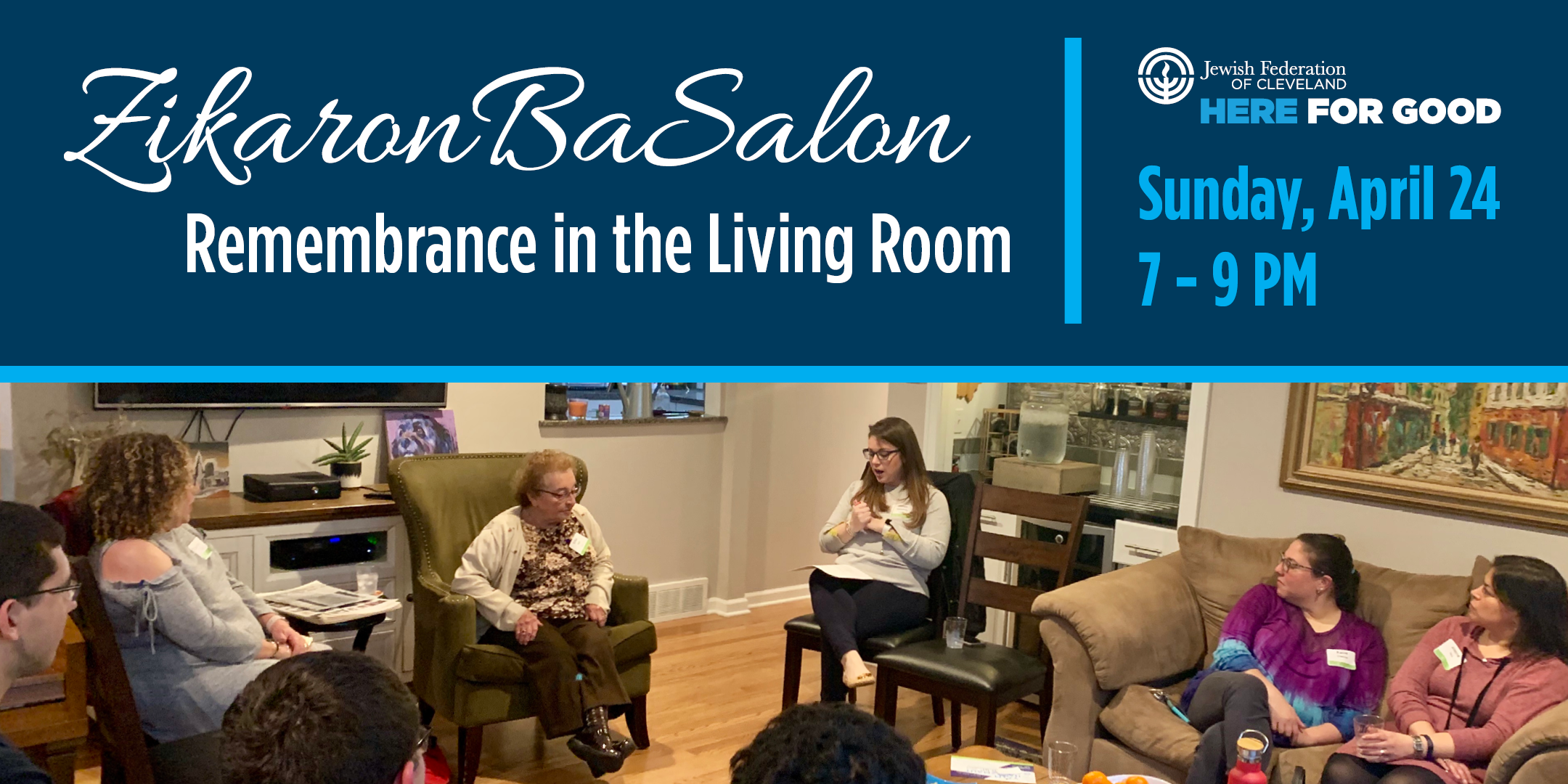 April 24
Zikaron BaSalon
Jewish Clevelanders in their 20s, 30s, and 40s are invited to have a personal conversation with a Holocaust survivor as part of our community's commemoration of Israel's Holocaust Memorial Day. Together, we will listen to their stories and engage in moving conversations about the importance of keeping the memory of the Holocaust alive.

7 pm 

Both virtual and in-person options available

In-person event will take place at private homes across Cleveland. 

REGISTER >>
---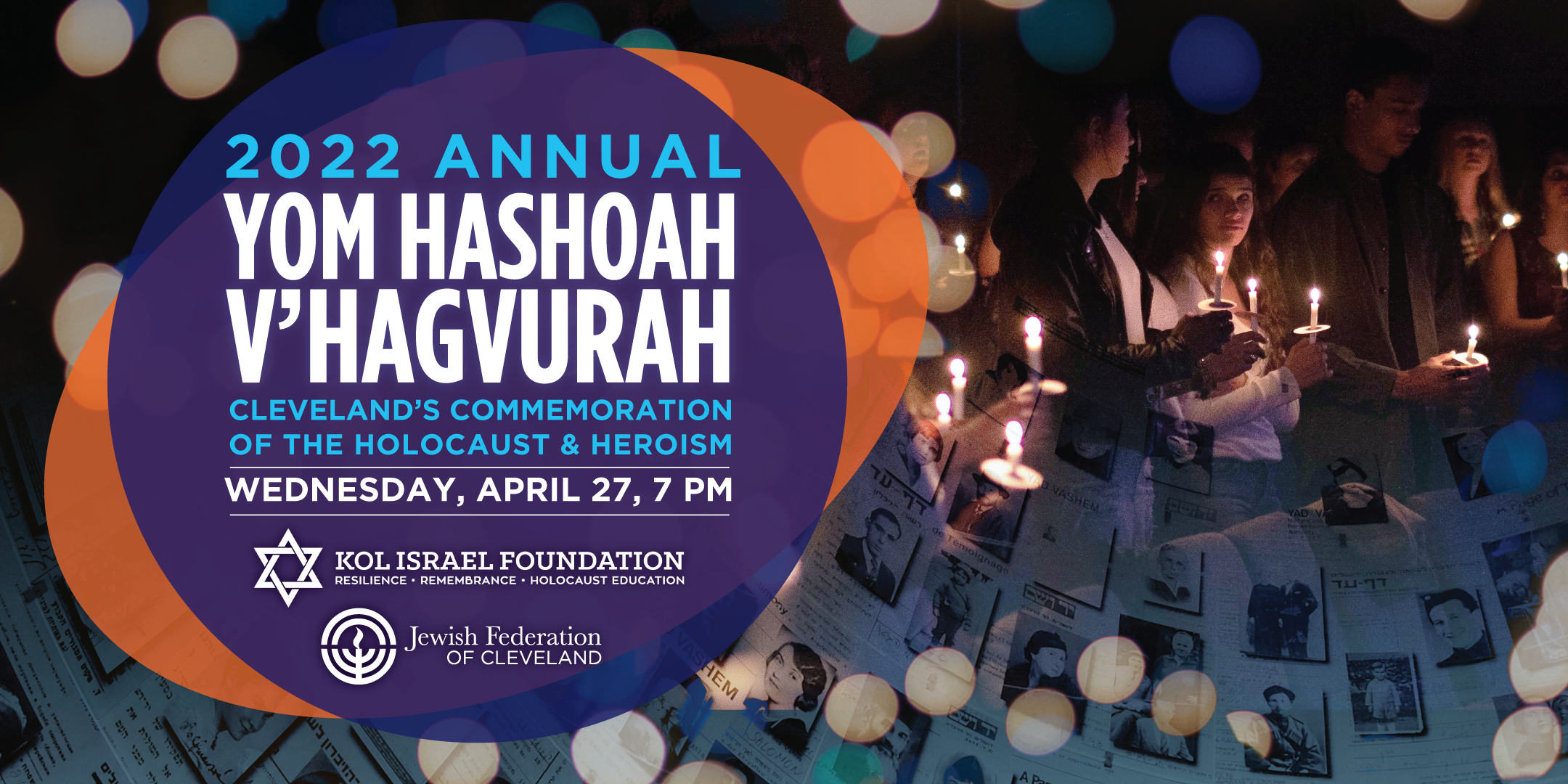 April 27
Yom Hashoah V'Hagvurah
Join our community for Yom Hashoah V'Hagvurah, a commemoration of the Holocaust and heroism. This year's theme is "Resistance," and how one can resist spiritually and intellectually through everyday actions, as well as by making your voice heard. We are honored to be joined by Manli Ho, daughter of Chinese diplomat, Feng-Shan Ho, who issued visas to thousands of Jews who escaped to Shanghai during the Holocaust.

7 – 8 pm 

Both in-person and virtual options available

In-person event: 
Anshe Chesed Fairmount Temple
23737 Fairmount Blvd, Beachwood

REGISTER >>
---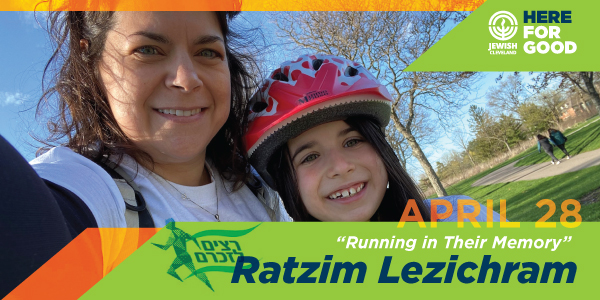 April 28
Ratzim Lezichram
Join the YLD community as we run/walk/bike in memory of fallen Israeli soldiers. Ratzim Lezichram – "running in their memory" – brings together community members during Yom Hazikaron to honor fallen soldiers in the Israel Defense Forces (IDF). Join us on the east side or downtown and walk, run, jog, or bike to honor the heroes we've lost. Each participant will receive a Ratzim Lezichram t-shirt, a bib that displays the name of the soldier they are honoring, and a biography about the soldier they're representing prior to the event.

6 – 8:15 pm 

Two sites to choose from:

East Side: Beachwood City Park

Downtown: Edgewater Park

REGISTER >>