11/04/2022
Upcoming Events for You

We hope to see you at one of our many November events! This month, we're welcoming the world-renowned Israel Philharmonic to Cleveland, celebrating the generosity of our community at 2023 Campaign for Jewish Needs events, volunteering together to make our community stronger, and more!
---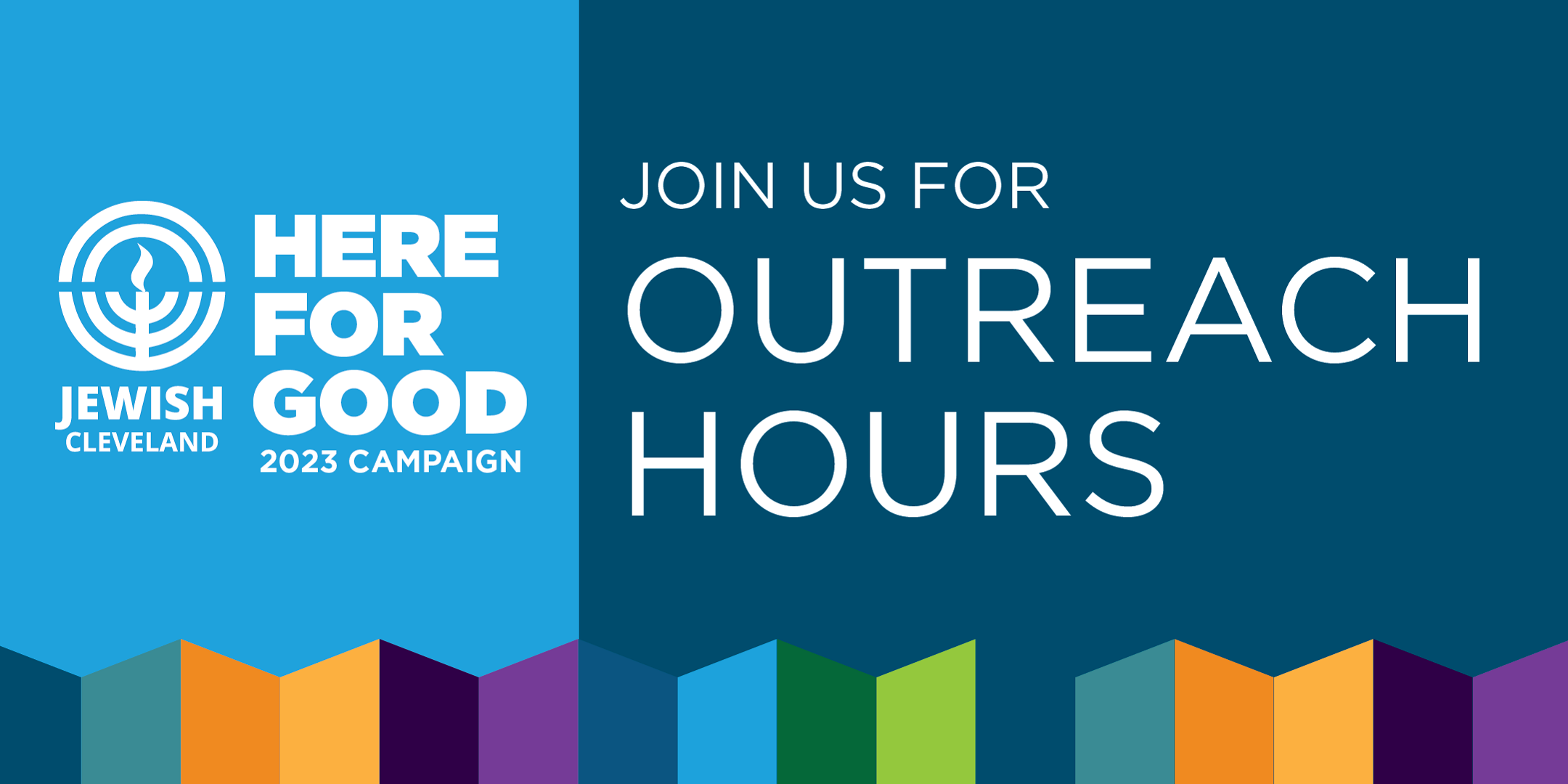 November 6, 16 & 29
Volunteer for the 2023 Campaign for Jewish Needs

Support the 2023 Campaign by making phone calls, sending texts and emails, and connecting with prospects via social media. We'll work together, offer tips and resources, and motivate one another to achieve Campaign success.


Sunday, Nov. 6 | 10:30 am – 2 pm | Women IN Philanthropy, Day Schools, Synagogues & All Community
Wednesday, Nov. 16 | 7 – 9 pm | Maltz Museum, JFSA & All Community
Tuesday, Nov. 29 | 7 – 9 pm | Jewish Volunteer Network, All Community, Giving Tuesday
Jewish Federation of Cleveland
Jack, Joseph and Morton Mandel Building
25701 Science Park Drive
Beachwood, OH 44122
---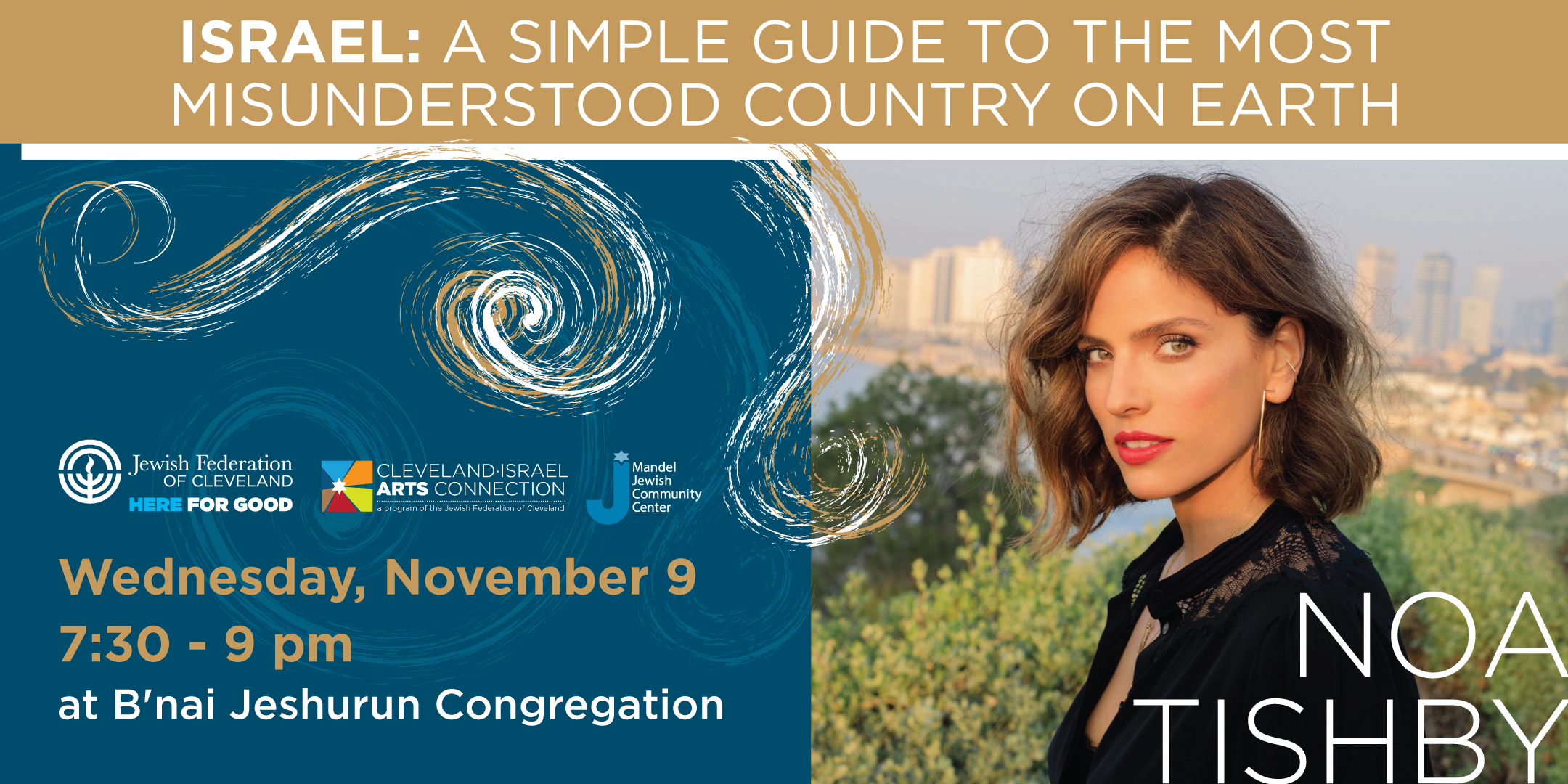 November 9
Israel: A Simple Guide to the Most Misunderstood Country on Earth
Noa Tishby is an actress, writer, producer, and activist. Her U.S. acting credits include The Island, The Ghost of Girlfriends Past, Star Trek, Big Love, CSI, Dig, and The Affair. Tishby also focuses on pro-Israel activism, founding the advocacy organization Act for Israel in 2011. In 2021, she published her first book, Israel: A Simple Guide to the Most Misunderstood Country on Earth.

B'nai Jeshurun Congregation
27501 Fairmount Blvd
Cleveland, OH 44124

7:30 pm

$36/person

REGISTER >>
---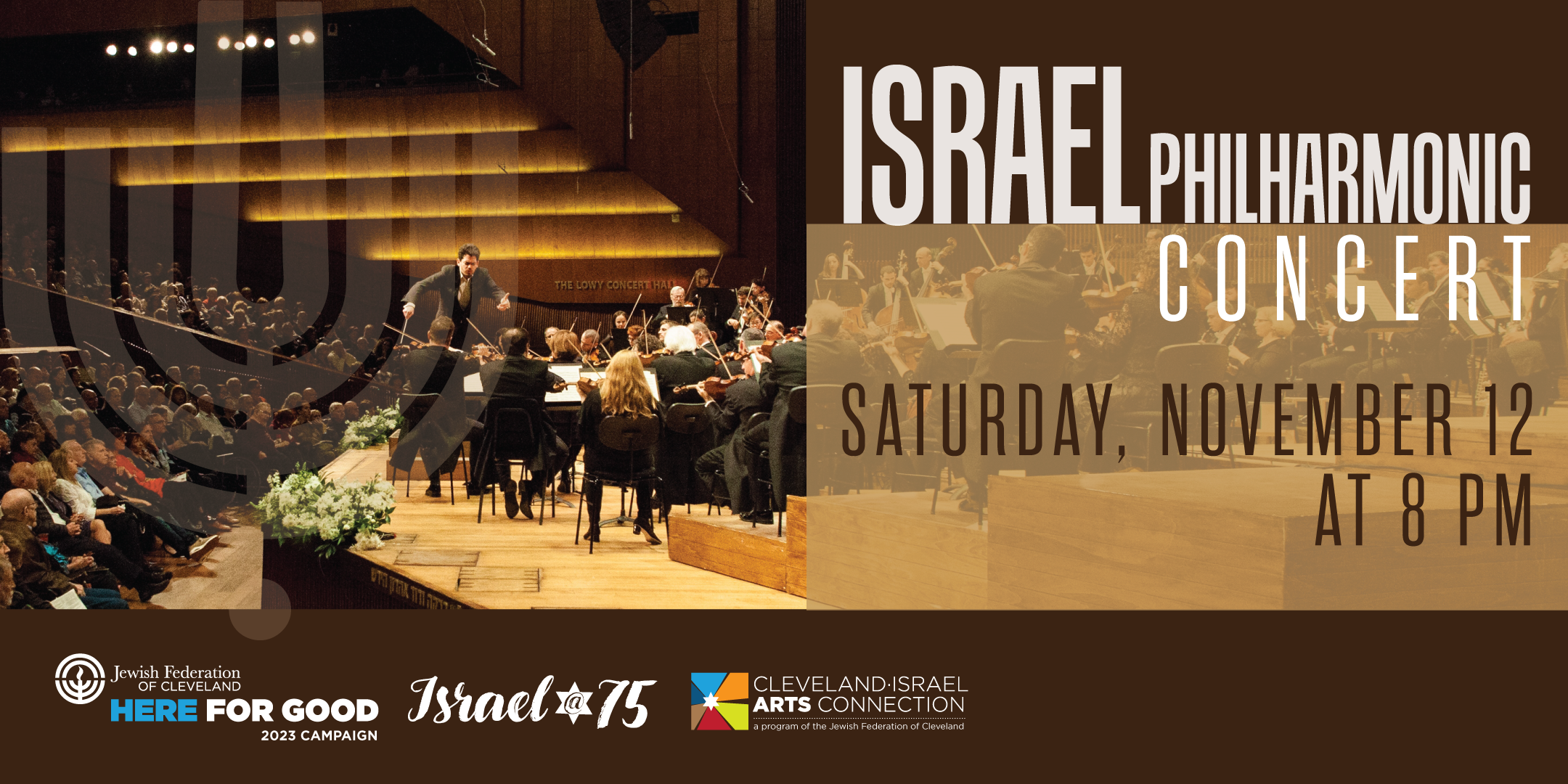 November 12
Israel Philharmonic Comes to Cleveland
The Israel Philharmonic is the leading orchestra in Israel and a world-class symphonic ensemble. Founded in 1936 by famed Polish violinist Bronislaw Huberman, the philharmonic is based in Tel Aviv and performs throughout Israel and internationally. Led by music director Lahav Shani, the program will feature some of the classics by Russian composer Sergei Prokofiev: Symphony No. 1, Romeo and Juliet, Symphony No. 5.

Jack, Joseph and Morton Mandel Concert Hall Severance Music Center
11001 Euclid Ave.
Cleveland, OH 44106

8 pm

REGISTER >>
---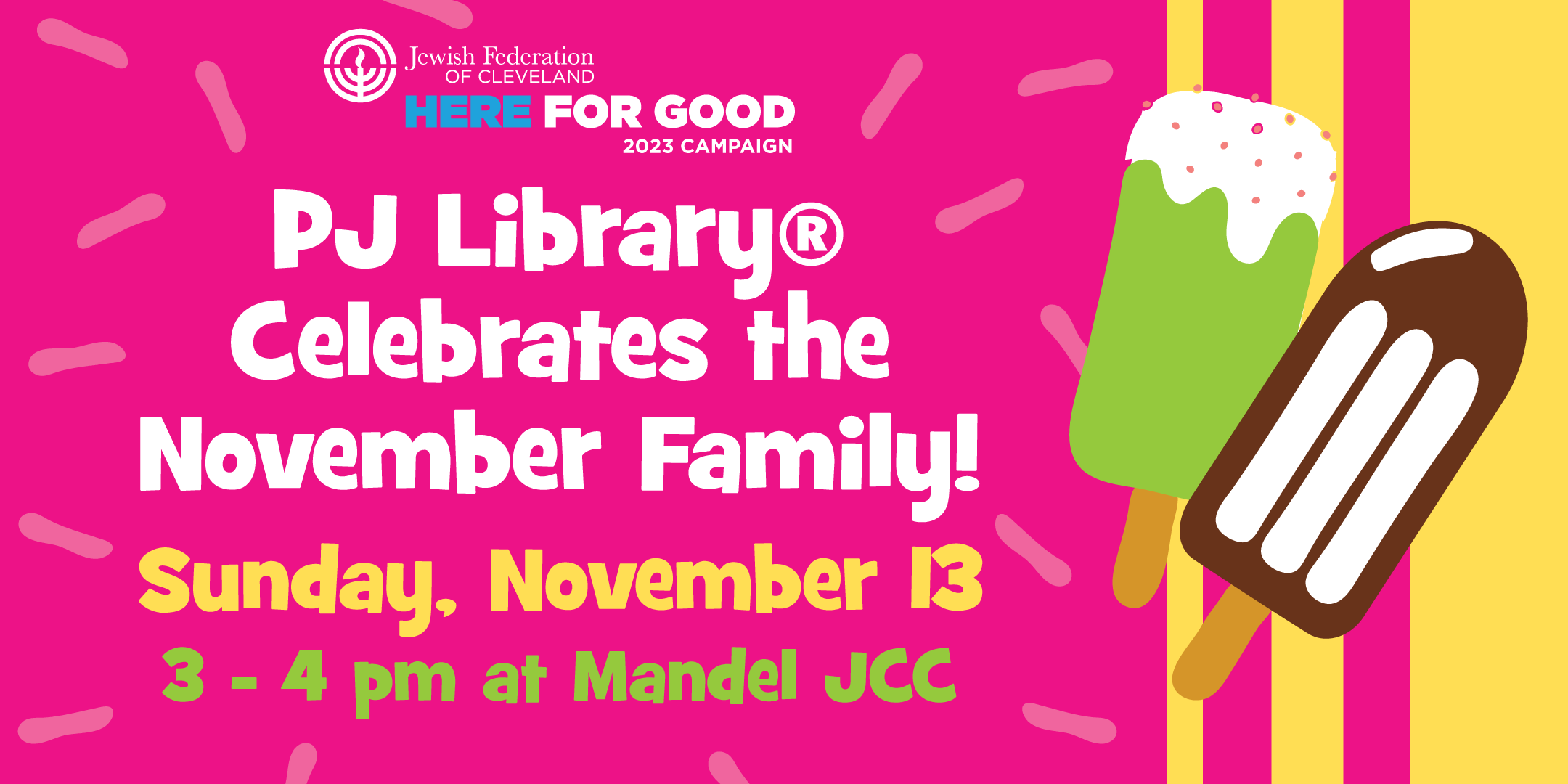 November 13
PJ Library® Celebrates the November Family

Join PJ Library for an ice cream bar celebration in honor of Mort (of blessed memory) and Iris November, who in 2012 endowed the Debra Ann November PJ Library program in Cleveland. We will have a chance to thank Iris November for their generosity and support of our program, enjoy a sweet treat, and craft together.

Mandel JCC - Arts & Crafts Building at Safran Park
26001 South Woodland Road
Beachwood, OH 44122

3 – 4 pm

REGISTER >>
---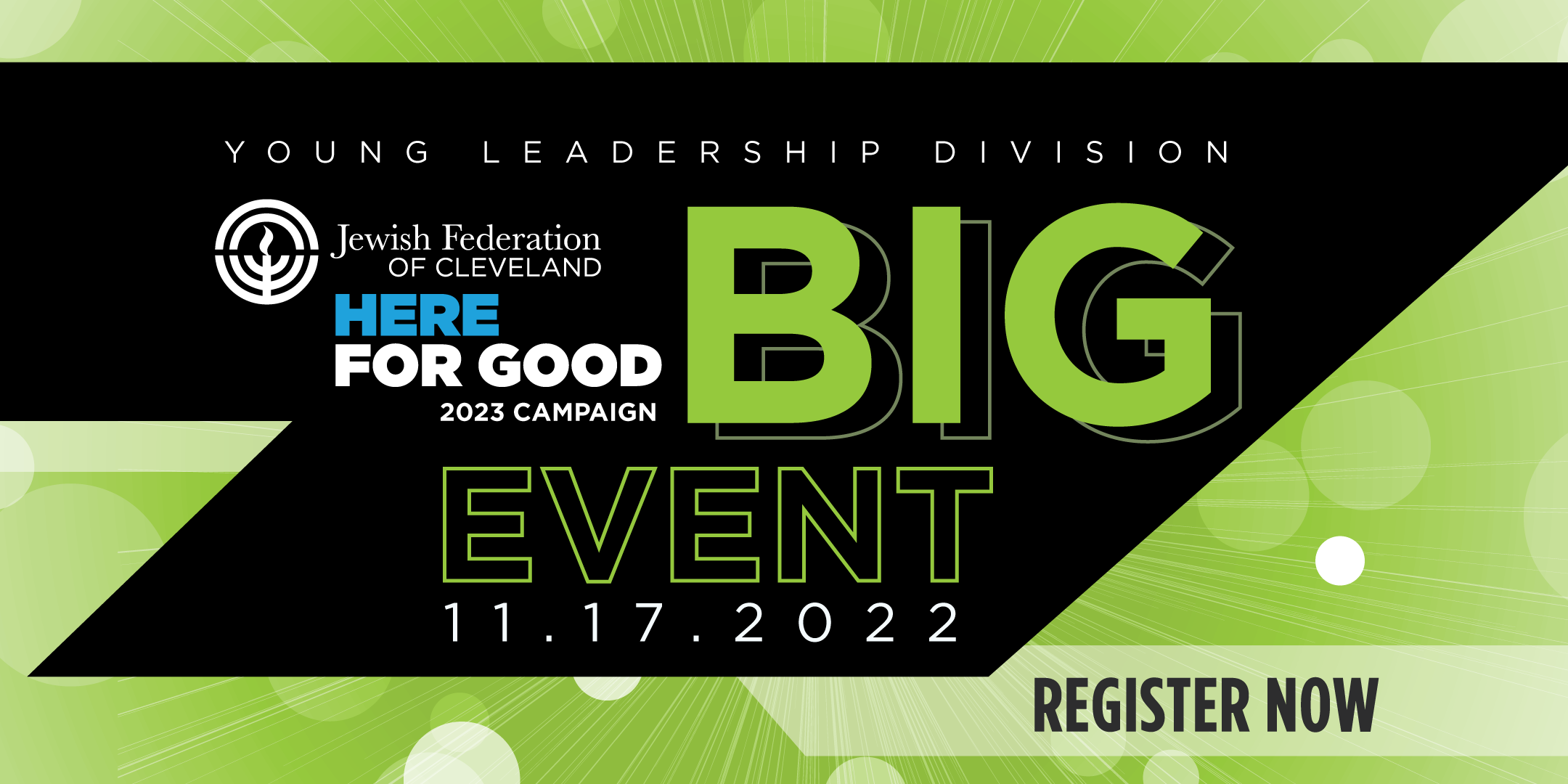 November 17
YLD Big Event

Join hundreds of Jewish young adults as we show our support for the Jewish Federation of Cleveland's 2023 Campaign for Jewish Needs. Enjoy a sit-down dinner, drinks, and live entertainment from Cleveland Keys. Plus, hear remarks from Bellefaire JCB executive director Jeff Lox and parent Danielle Eisenberg, who will talk about the impact of Bellefaire and its services.

Young Israel of Greater Cleveland
2463 S. Green Road
Cleveland, OH 44122

Ben-Gurion Society* Reception: 6:30 – 7:30 pm
YLD Big Event Registration and Reception: 7 pm
YLD Big Event Dinner: 7:30 pm

$50/person early bird by November 4
$70/person pre-registered by November 11

*The Ben-Gurion Society (BGS) is for individuals and couples between the ages of 22-45 who commit a minimum gift of $1000 to the annual Campaign for Jewish Needs.

REGISTER >>
---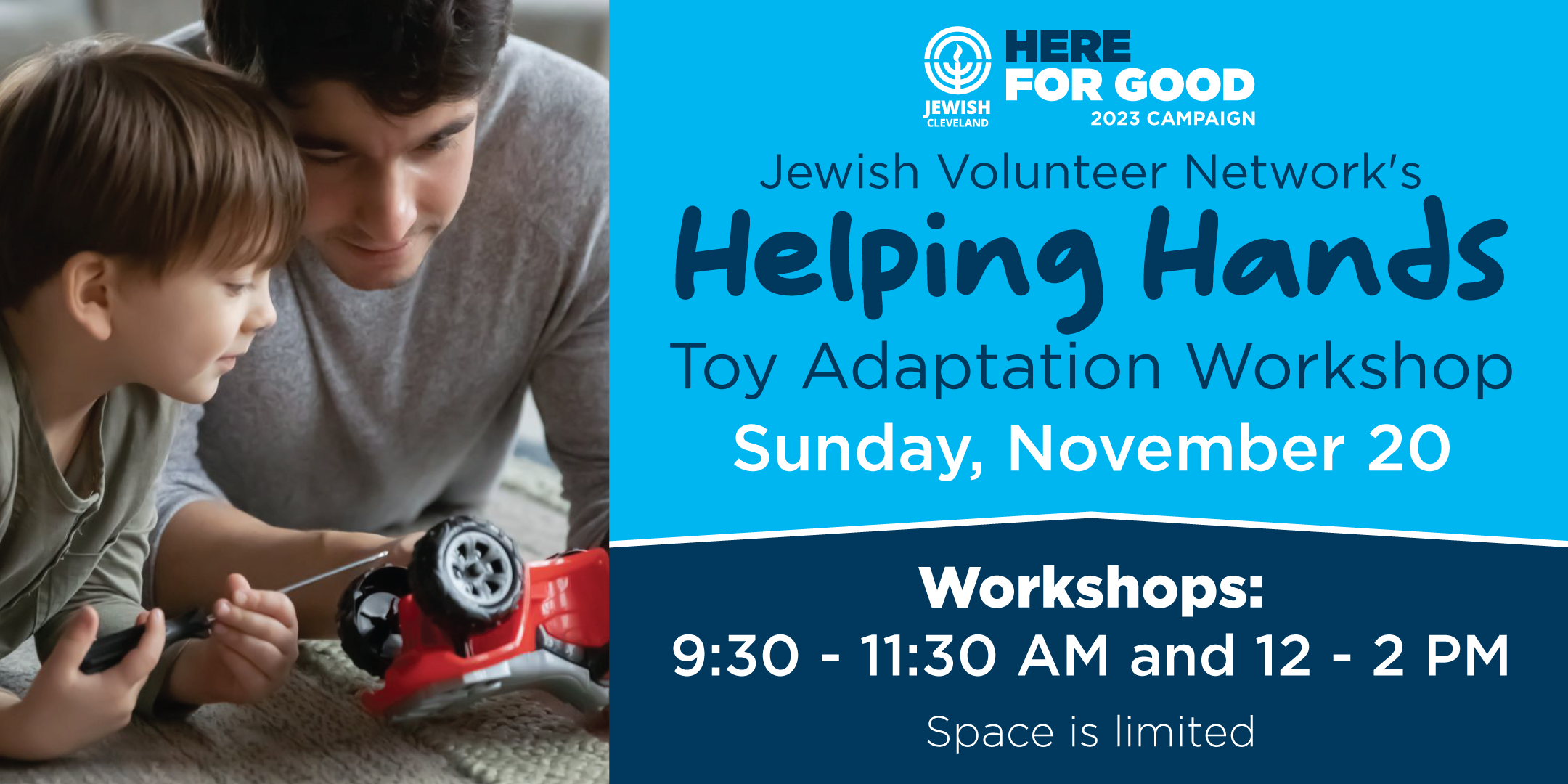 November 20
Helping Hands Toy Adaption Workshop
Help increase the availability of toys and assistive devices for children with disabilities by repairing and adapting a wide range of battery-operated toys just in time for the holidays

RePlay for Kids
6190 Cochran Road
Solon, OH 44139

10 am – 12 pm

REGISTER >>
---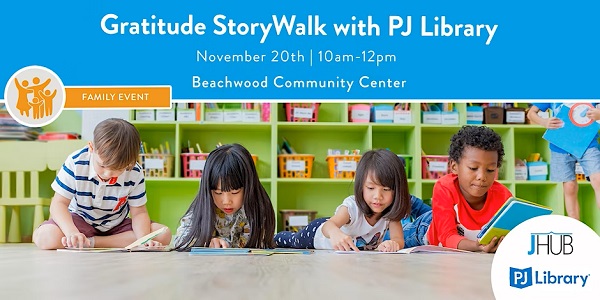 November 20
Gratitude Story Walk with PJ Library & jHUB
Explore the Jewish value of hakarat hatov (gratitude) with jHUB, PJ Library, and other interfaith families with an indoor interactive Story Walk of the book All the World by Liz Garton Scanlon. This program is perfect for children 5 and under to engage with the story through movement, reflection, and small crafts. Come at any time during the program to enjoy the walk.

Beachwood Community Center
25225 Fairmount Boulevard
Beachwood, OH 44122

10 am – 12 pm

REGISTER >>
---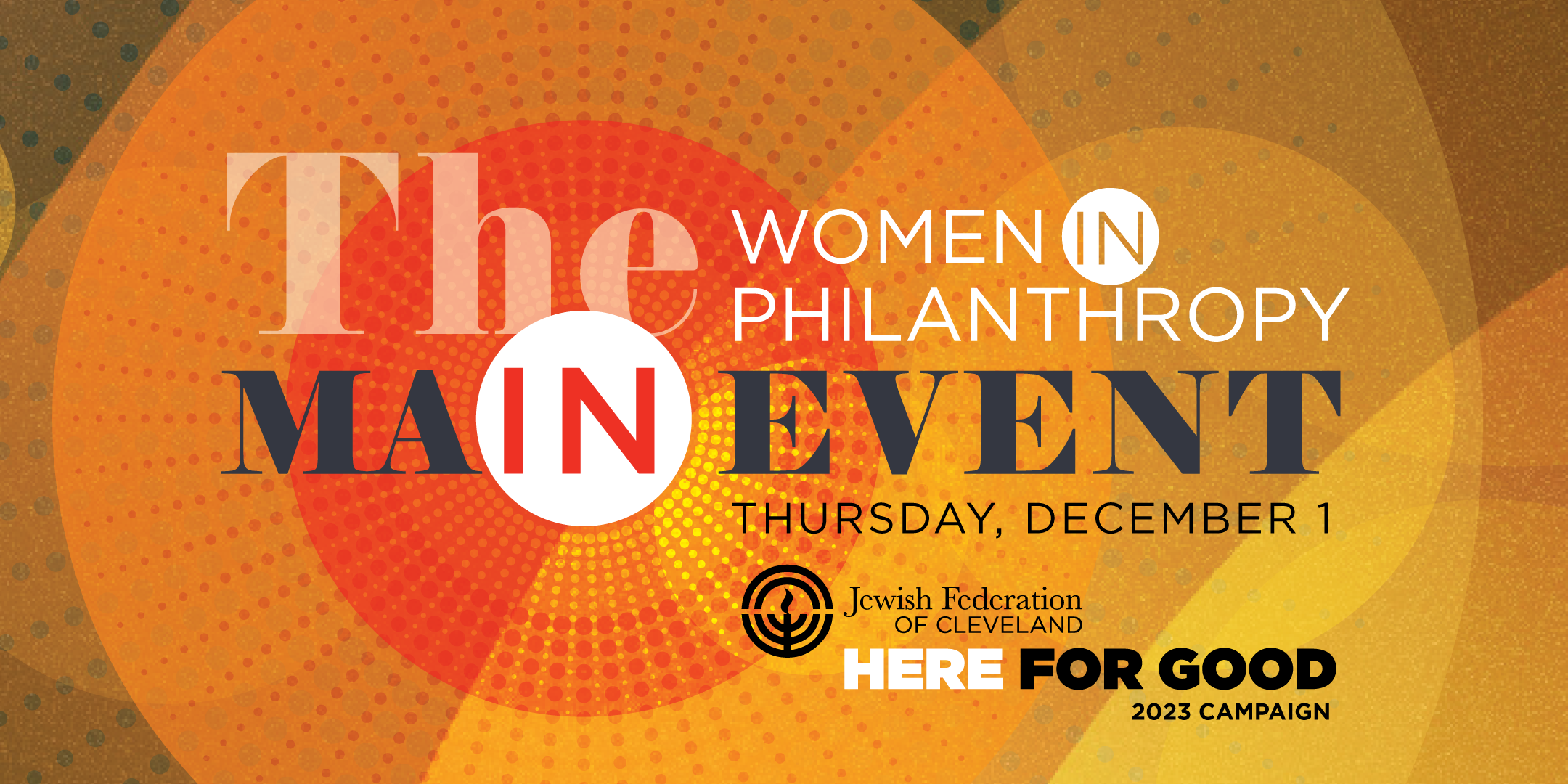 December 1
Women IN Philanthropy MaIN Event
A special opportunity to come together with friends old and new, leverage our collective strength, and ensure our community is HERE FOR GOOD. Hear from Carol Leifer, award-winning comedy writer for Seinfeld, The Larry Sanders Show, Saturday Night Live, Modern Family, Curb Your Enthusiasm, and Hacks and honor Heather Schlang, recipient of the Irene Zehman Volunteer Award.

Green Road Synagogue
2437 S Green Road
Beachwood, OH 44122

6:30 pm Welcome Reception
7:00 pm Dinner and Program

$72/person for in-person event
$18/person for virtual event

REGISTER >>