10/06/2022
Volunteer for the 2023 Campaign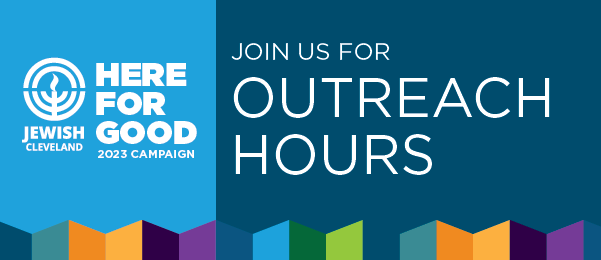 Calling all volunteers: Join us at a Community Outreach Hour!
Support the 2023 Campaign by making phone calls, sending texts and emails, and connecting with prospects via social media.
We'll work together, offer tips and resources, and motivate one another to achieve Campaign success.
This Campaign will close on December 7 and we need your help to make sure that all community members are contacted! Please help us ensure that no one is left out.
Please join us at the Jewish Federation of Cleveland (25701 Science Park Drive, Beachwood) for these Outreach Hours:
Wednesday, Oct. 19 | 7 – 9 pm | Community Relations Committee & All Community
Sunday, Nov. 6 | 10:30 am – 2 pm | Women IN Philanthropy, Day Schools, Synagogues & All Community
Wednesday, Nov. 16 | 7 – 9 pm | Maltz Museum, JFSA & All Community
Tuesday, Nov. 29 | 7 – 9 pm | Jewish Volunteer Network Committee, All Community, Giving Tuesday
Sunday, Dec. 4 |10:30 am –12 pm | All Community
Monday, Dec. 5 | 7 – 9 pm | All Community
Tuesday, Dec. 6 | 7 –9 pm | All Community