01/16/2017
Volunteer Showcase is this Weekend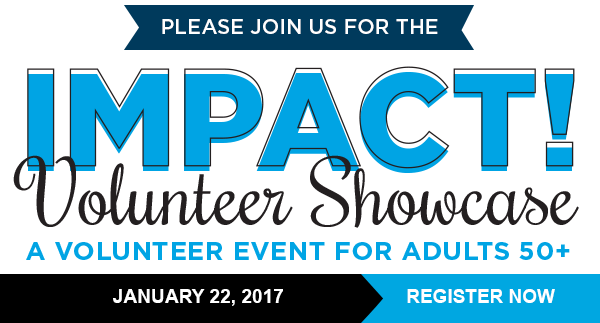 Why the IMPACT! Volunteer Showcase is the Place to Be!
The IMPACT! Volunteer Showcase for adults ages 50 and over is this weekend! Find out from Bob Cohen, Event Co-Chair why the "IMPACT! Volunteer Showcase is the Place to Be!"
Thinking about how to utilize your passion and skills to benefit humankind? Join us at our IMPACT! Volunteer Showcase designed to promote volunteer experiences for members of our community that are 50+.
35 agencies/organizations will be available to share their information about volunteer needs and answer questions from community members in an informal setting.
You will become part of a "Community of Volunteers"; knowing that by being here and participating, can make a positive Impact on the lives of many in so many ways. Let us guide you to volunteer opportunities, discover your match and serve your passion.
Form lasting connections with other like-minded people wanting to help our communities. Utilize your life-long experience, have fun and feel fulfilled.
You will find meaning through helping others.
IMPACT! is a volunteer initiative sponsored by the Jewish Volunteer Network to engage Jewish community members ages 50+ in meaningful and rewarding volunteer opportunities that meet community needs in the Jewish and general Cleveland community.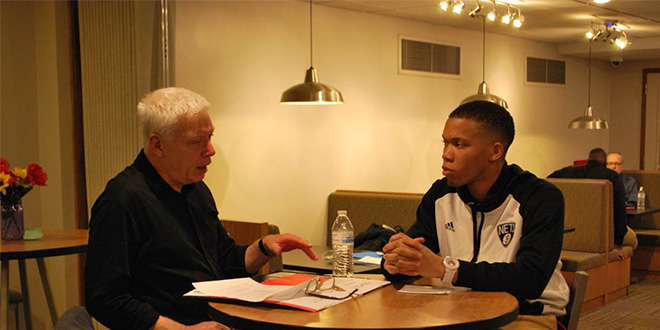 ---
Related Items