12/18/2019
Volunteer Spotlight: The Wolf family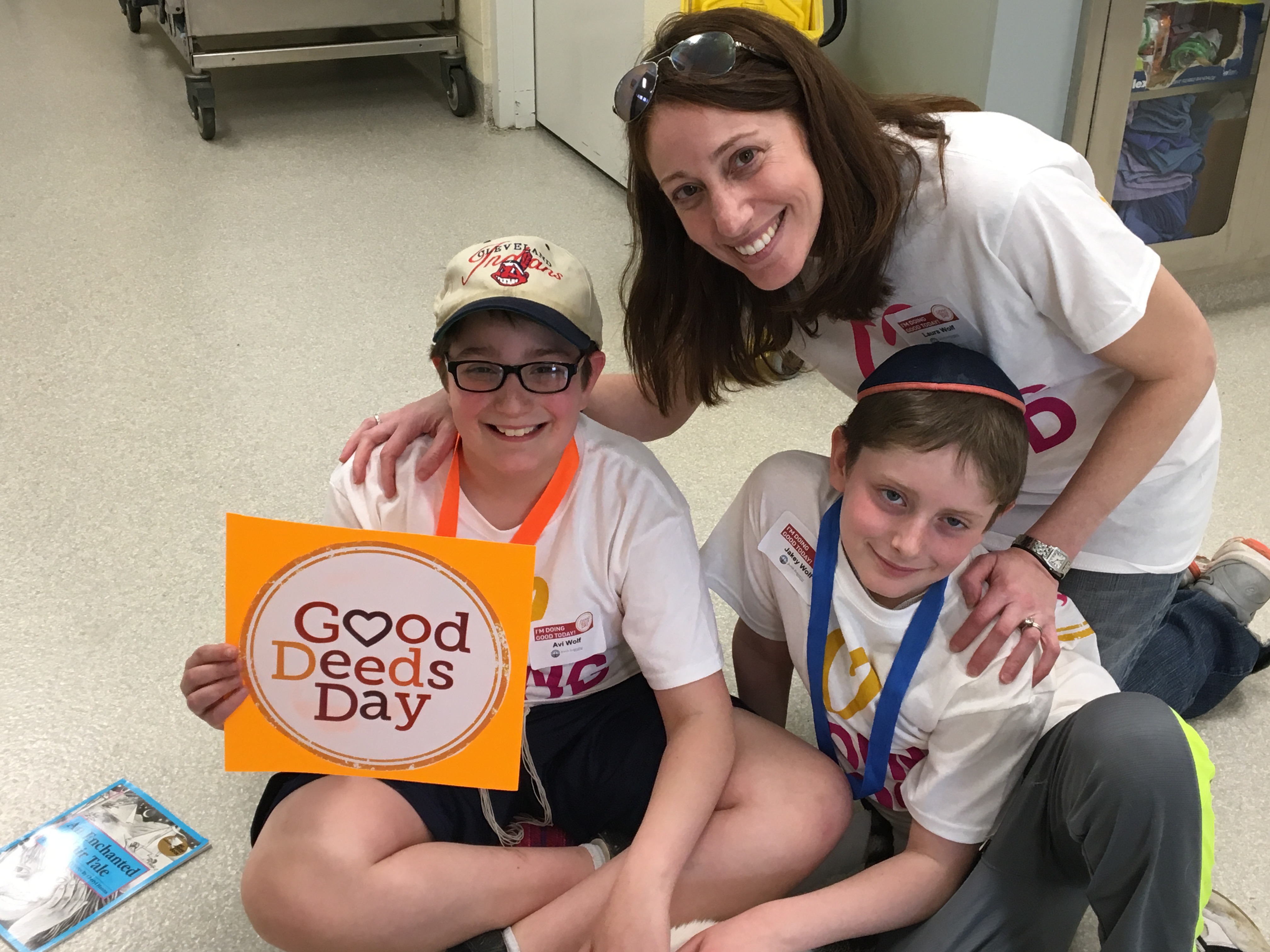 Jewish Volunteer Network (JVN) provides unlimited opportunities for adults and children of all ages in Jewish Cleveland to make a personal difference in someone's life. JVN volunteers participate in hands-on experiences that impact our Jewish and general community – at home and around the globe.
Find out how Laura, Avi, Jakey, Noah, and Josh Wolf are making volunteering a family affair.
Q – Why is it important for you to volunteer with your family in and around the community?
A – It's important to match our words with our actions. As proud members of this community, and as a committee member on the JVN committee, we (Laura and husband, Mitch) talk a lot about the need to give back to our community and tikkun olam (repairing our world), but it's important to us that we and our children also find ways to proactively put this into action.
Q – Where have you volunteered through JVN and why you chose that opportunity.
A – We love going to the animal rescue shelter! Our children love animals. We had an opportunity to interact and read to them at Rescue Village. We also loved interacting with the residents at Montefiore and learning about their lives and how closely tied Montefiore is to the Federation. We heard amazing stories about the early days of living in Jewish Cleveland. We enjoy volunteering together as a family and interacting with others in and around our community.
Q – How has JVN assisted you in choosing your volunteer options?
A – JVN has introduced us to many volunteer opportunities that we would have not been made aware of otherwise. Our oldest son liked volunteering at Rescue Village so much, he attended a camp there this past summer. The members of the JVN committee are so excited to match anyone and everyone with a volunteer opportunity that's right for them. There are so many wonderful places in our community to choose from.
For volunteer opportunities or more information on the Jewish Volunteer Network, contact Susan Hyman at 216-593-2887 or shyman@jcfcleve.org.