10/04/2017
Volunteers Needed for Super Sunday, 10/29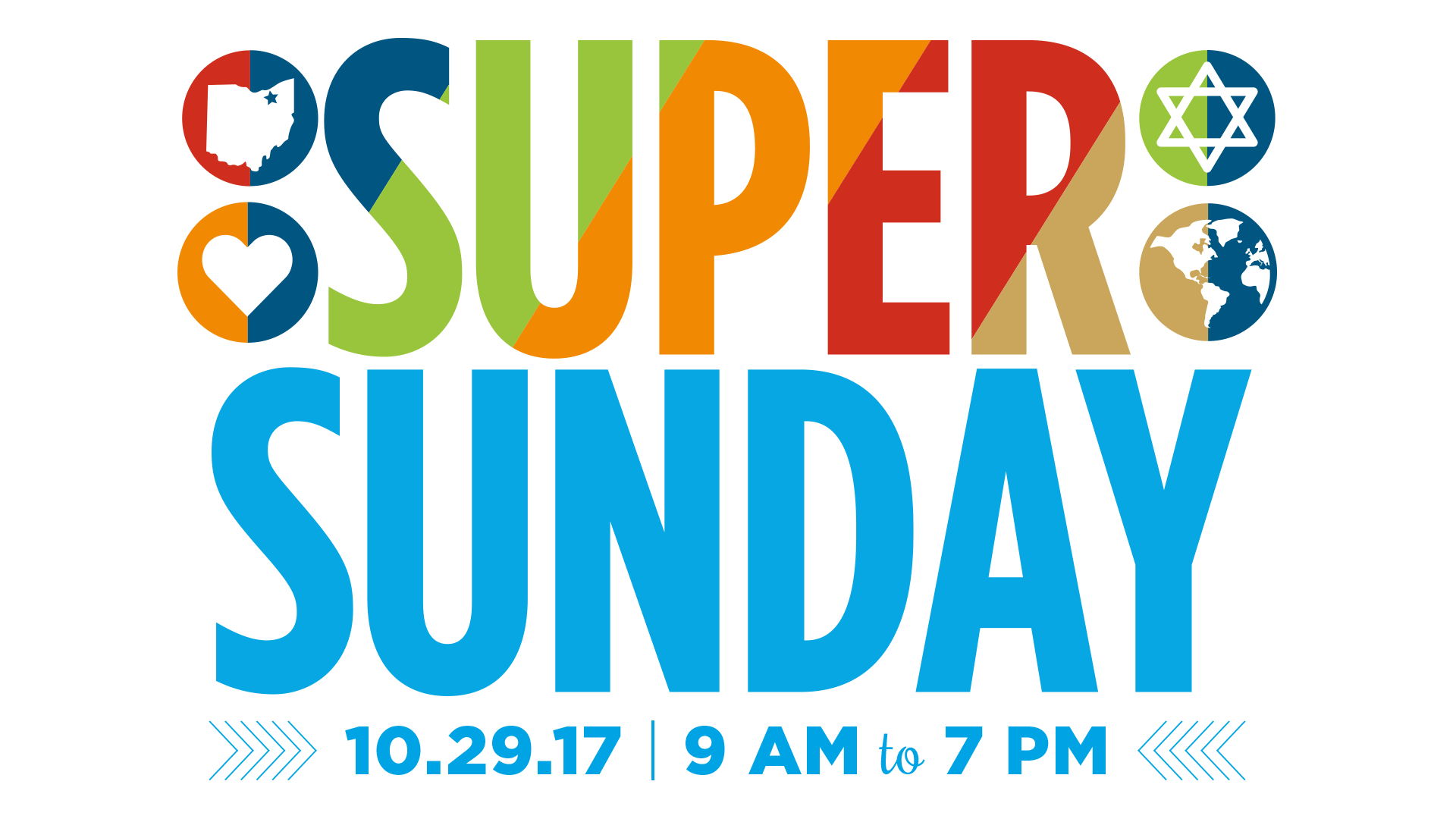 Join the Jewish Federation of Cleveland for a day of inspiration and community unity at Super Sunday, Jewish Cleveland's single largest one-day giveathon of the year! The Federation seeks volunteers to make calls that raise funds for the 2018 Campaign for Jewish Needs. The event will take place on Sunday, October 29 from 9 am to 7 pm at the Jewish Federation of Cleveland's Jack, Joseph and Morton Mandel Building (25701 Science Park Drive, Beachwood).
"Super Sunday brings everyone together," said Mitch Wolf, Super Sunday Co-Chair. "When you walk into the room on Super Sunday, you immediately feel a sense of community. It's a special day for everyone from all generations. Even my 9-year-old asked if he could make phone calls this year!" Mitch co-chairs the event with his wife Laura of Beachwood, Ezzie Goldish of University Heights, Erica and Anthony Lazzaro of Moreland Hills, and Allison and Jason Wuliger of Kirtland.
This annual, family-friendly event has been a Jewish Cleveland staple for decades. Dollars raised at Super Sunday support the Campaign for Jewish Needs, which is the annual fundraising Campaign that supports our community's vitality and vibrancy in the year ahead.
SCHEDULE OF ACTIVITIES:
9 am – 6 pm: Babysitting for Infant – Pre-K
10 am – 12 pm: Hands-on Community Service Projects
11 am – 4 pm: Children's Activities
12 – 5 pm: Gift of Life Donor Drive
2 pm: Performance by Hebrew Academy of Cleveland's Boys Choir
2 – 4 pm: Hands-on Community Service Projects
4 pm: Performance by Horvitz YouthAbility program of Jewish Family Service Association (JFSA)
Volunteers may choose from five calling sessions.
Kosher meals and snacks will be provided throughout the day.
Super Sunday sponsors are KeyBank, PricewaterhouseCoopers LLP, Benesch Attorneys at Law and Cleveland Jewish News.
The Cleveland Jewish community is comprised of 80,000 people, and the national and international reach of the Federation encompasses tens of thousands more. Through the Campaign for Jewish Needs, people's lives are changed for the better in Cleveland, Israel, and 70 countries around the globe. 91 cents of each dollar donated goes directly to the community for programs and services.
To volunteer, visit www.jewishcleveland.org, email supersunday@jcfcleve.org or call 216-593-2909.
---
Related Items